Granite Gear was selected as one of three finalists for the USSOCOM Jungle Pack Program. This is their submission, named the 338.
The 38 liter pack utilizes a modified Chief frame sheet as well as a new suspension system with air channels made from a combination of mesh and soft shell fabric. The Chief frame sheet accepts the shoulder straps which plug right in. They've combined this with 500D Cordura and interesting Trelleborg drain hole panels.
The 338 is a Top Loader with a removable lid and a roll top closure on the bag itself, as well as dual side hydration pockets. Additionally, the pack features a removable radio pocket for an AN/PRC-117G.
Finally, in addition to the drainage panels the bottom of the 338 has four large drain grommets.
It's not quite ready for sale yet but keep your ears open.
Here's a little candy for you. They also developed a smaller, more assault-style, hot weather, 26 liter pack which is really cool.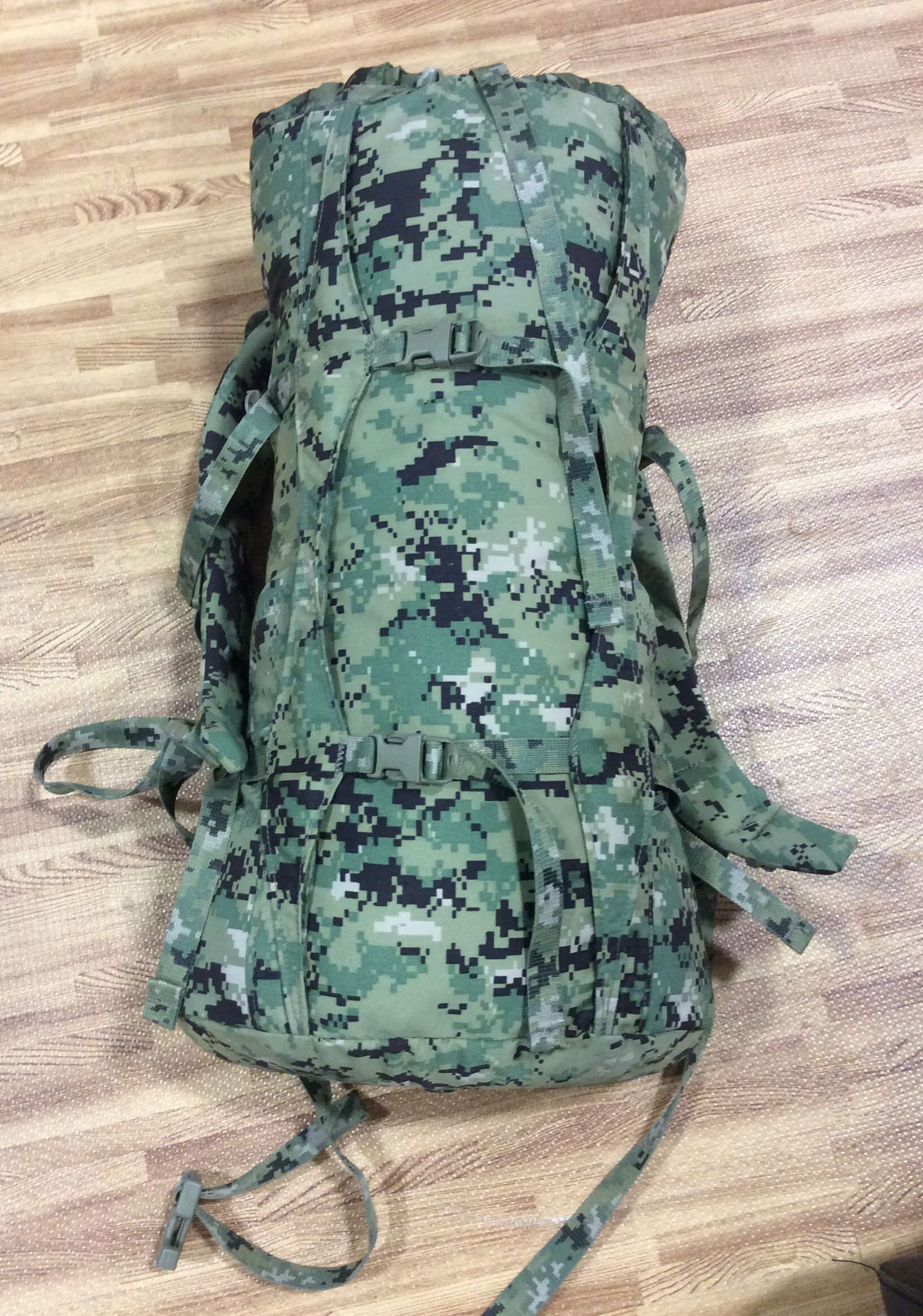 It shares several features with the 338 but doesn't have a lid or waist belt.
Tags: Granite Gear