Arc'teryx debuted a groundbreaking footwear line in summer 2014 and just released it for sale a few months ago but a major focus of this summer's OR booth is the expansion of their offerings for Spring 16.
Acrux AR
This is Arc'teryx Footwear Product Line Manager Federico Sbrissa with the Acrux AR, the boot that started the whole process several years ago. Although this double mountaineering boot concept actually came first, Arc'teryx introduced low-cut approach shoes (Alpha2 FL) and mid-cut Hiking and Light Trekking boots (Bora Mid) first, while the more challenging design matured. It's ready now and will be available not long after the new year.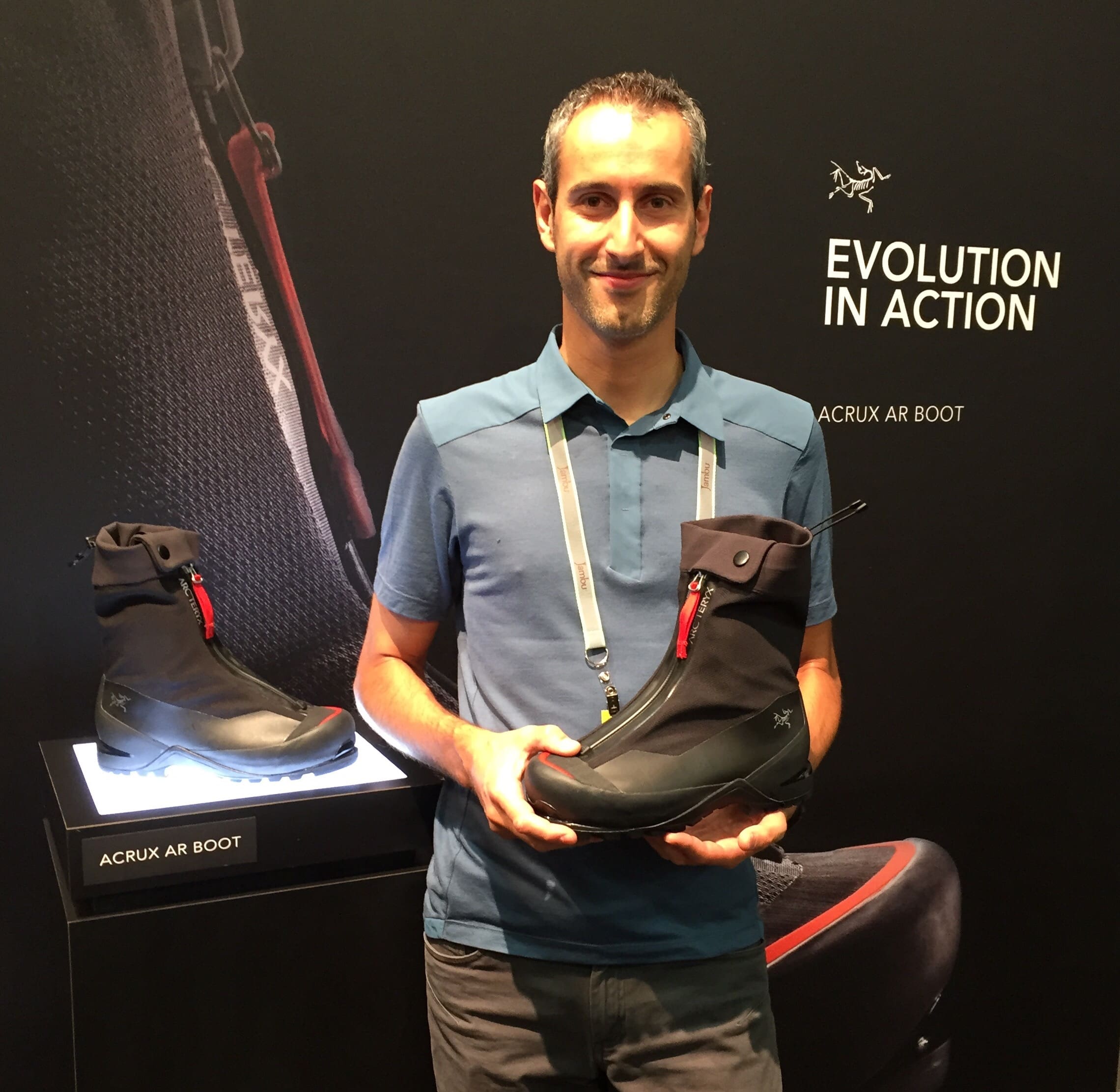 As you can see, the new Acrux AR is fully crampon compatible. Although similar in construction to the Bora, in that the liner booty is removable, the Acrux AR incorporates an integral gaiter design with a waterproof T Zip which makes uo the outer portion of the boot.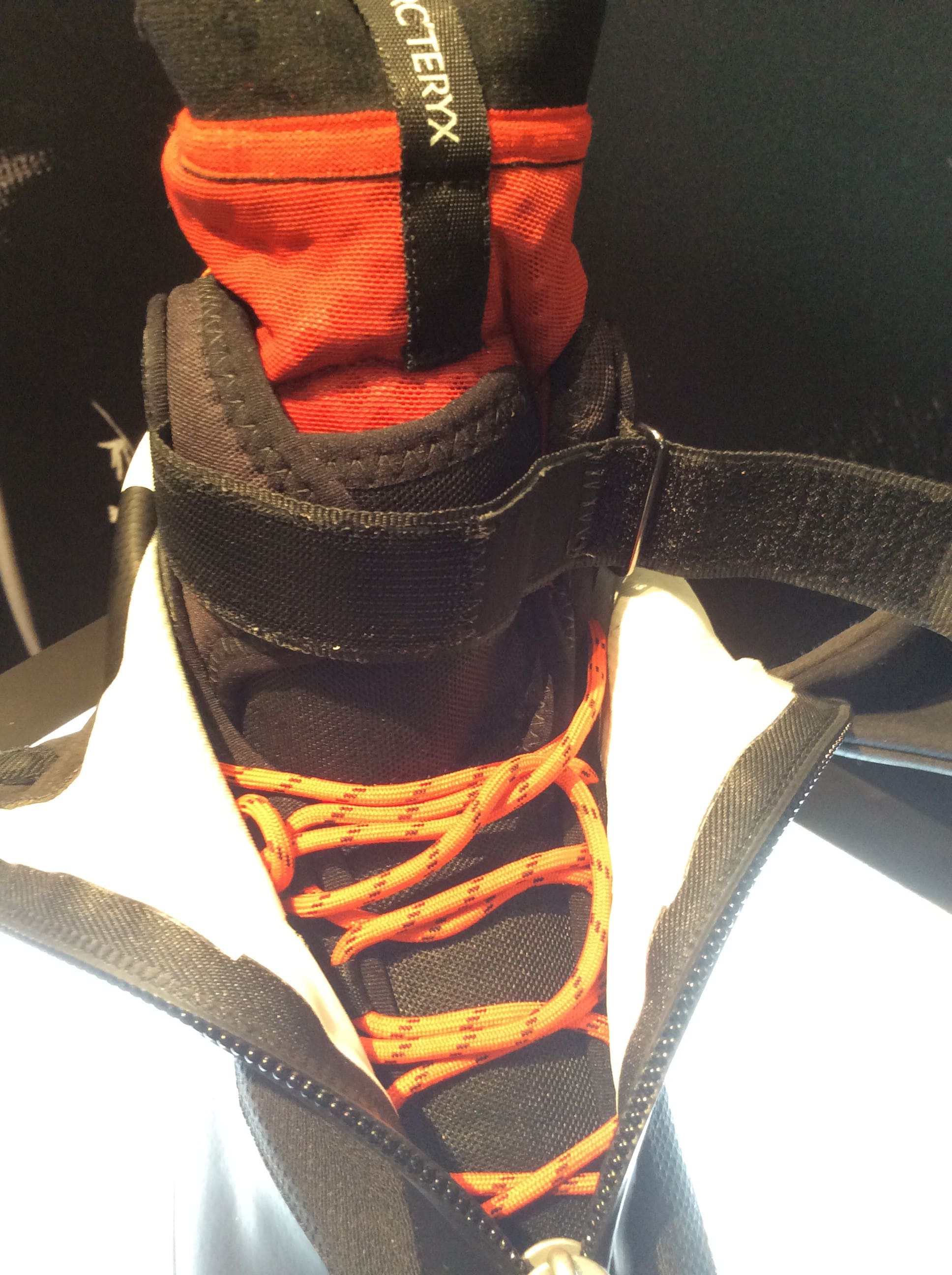 This double boot also has a PE preformed inner shell which laces tightly over the removable Gore-Tex booty and offers adaptive fit. The Vibram mountaineering outsole is part of a six component sole system which also includes carbon fiber, EVA midsole and TPU heel and toe cups.
One product that consumers have been clamoring for is a leather version of the Bora Mid and as you can see, Arc'teryx did not disappoint.
Leather Bora Mid
In addition to expanded color options for the existing Alpha2 FL and Bora Mid, Arc'teryx announced the Acrux SL and Arakys shoe models, in both men's and women's versions. The Acrux SL's approach shoe design won't incorporate Gore-Tex and is very light at 300 grams per shoe.
Arakys
The Arakys has an interesting aesthetic and is billed as an ultralight bouldering and single pitch shoe. The heel of the upper is collapsible so that you can shove your foot right into it for causal use and the closure system can be used one-handed. Finally, it has a leather footbed for barefoot comfort.
Men's
Women's
Tags: Arc'teryx