The Steiner Intelligent Combat Sight is issued to the Italian Army for use with their ARX-160 assault rifle. But this isn't a simple carbine optic. This 6 x 40 scope incorporates a laser rangefinder as well as a ballistic calculator into the sight.
It's simple to use. The shooter simply pushes the remote tape switch to activate an an eyesafe laser which determines distance to the target and the sight calculates an illuminated, trajectory-compensated aiming point based on ammunition ballistics, measured distance, and angle to your target out to 800 meters.
Not only does the ICS feature an integral Mil Std 1913 rail, it also offers a Pic rail at the top for MRDS. You'll also notice back irons built directly into the sight's body. Adjustable for windage and up to 120 MOA of elevation.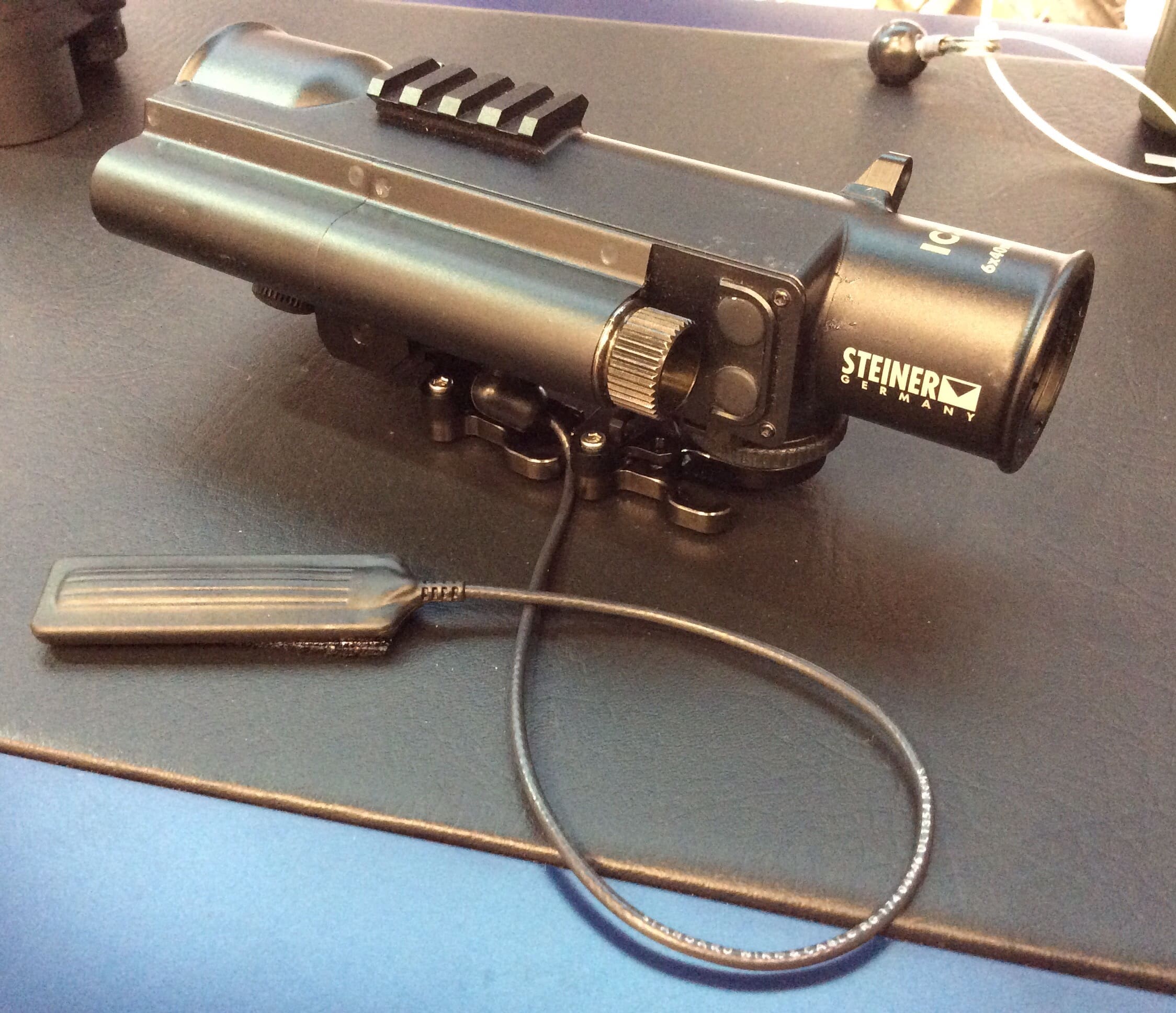 Waterproof to 10m, the ICS relies on a single CR-123A battery. It's currently only in use with the Italians but I'd say the two biggest compromises are the fixed 6 power magnification and the relatively big footprint and weight. It's a significant sight but as a Steiner salesman pointed out, it can be used with 7,62, 5.56, .300 Blackout and .300 Winmag and would be great with a machine gun.
www.steiner-defense.com/combat-sights/intelligent-combat-sight-ics
Tags: Beretta Defense Systems, Steiner