THE NEED:
A plate carrier that accommodates USSOCOM issued MBAV soft armor and SAPI plates. Must feature high degree of scalability, modularity, PALS webbing, QASM compatibility, while maintaining the fundamentals of simplicity in wear and maintenance.
THE SOLUTION:
OPT's owner approached Mayflower about making simple modifications to the time proven, simple design of the APC. This is an APC sized to hold MBAV soft armor and SAPI plates, with added features of a removable front flap that exposes a pile tape belly area that easily accommodates any QASM compatible placard or chest rig, and updated slim shoulder pads with thin foam padding and stretchable tweave covering.
THE OUTCOME:
An affordable, highly modular, armor carrier, that provides any USSOCOM Operator with a high degree of load flexibility, and mobility; whether in training, or on the battlefield.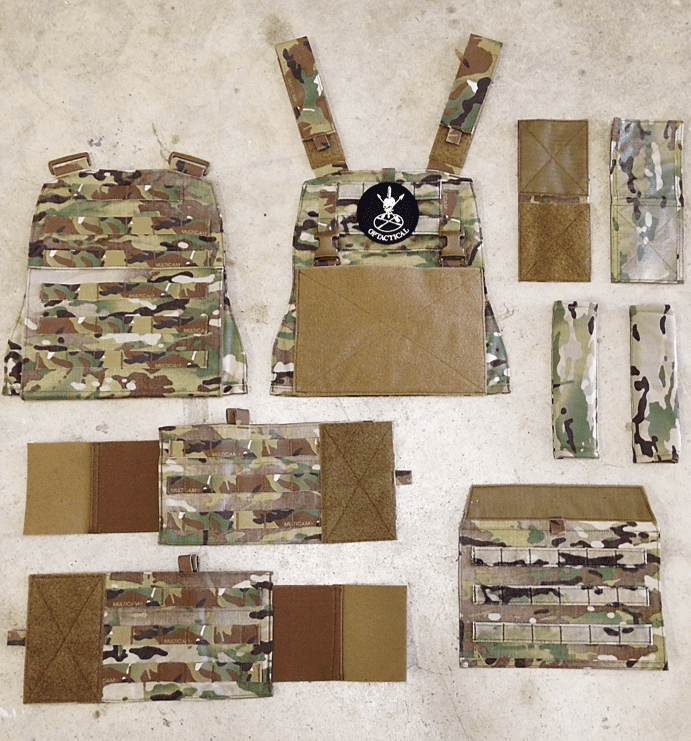 Available in Coyote, Ranger Green, MultiCam and MultiCam Tropic.