I have to say that I was astounded at what I found in the Team Wendy booth. When you first see their X2 Scalable Helmet Prototype it looks pretty much like their Exfil Ballistic but without rails. Turns out, they've integrated a whole bunch of new tech into the design.
Once they removed the shell, you could start to see some serious differences. While this version was a 3D printed prototype, they are capable of making different shells for different threat levels. Beneath the shell is a carbon fiber bump helmet, that can be used alone. If you're following the logic, you can buy one helmet for both ballistic and bump applications. What's more, new shells can be crafted as threats arise and material technology improves. Instead of purchasing new helmets, you could be purchasing new components.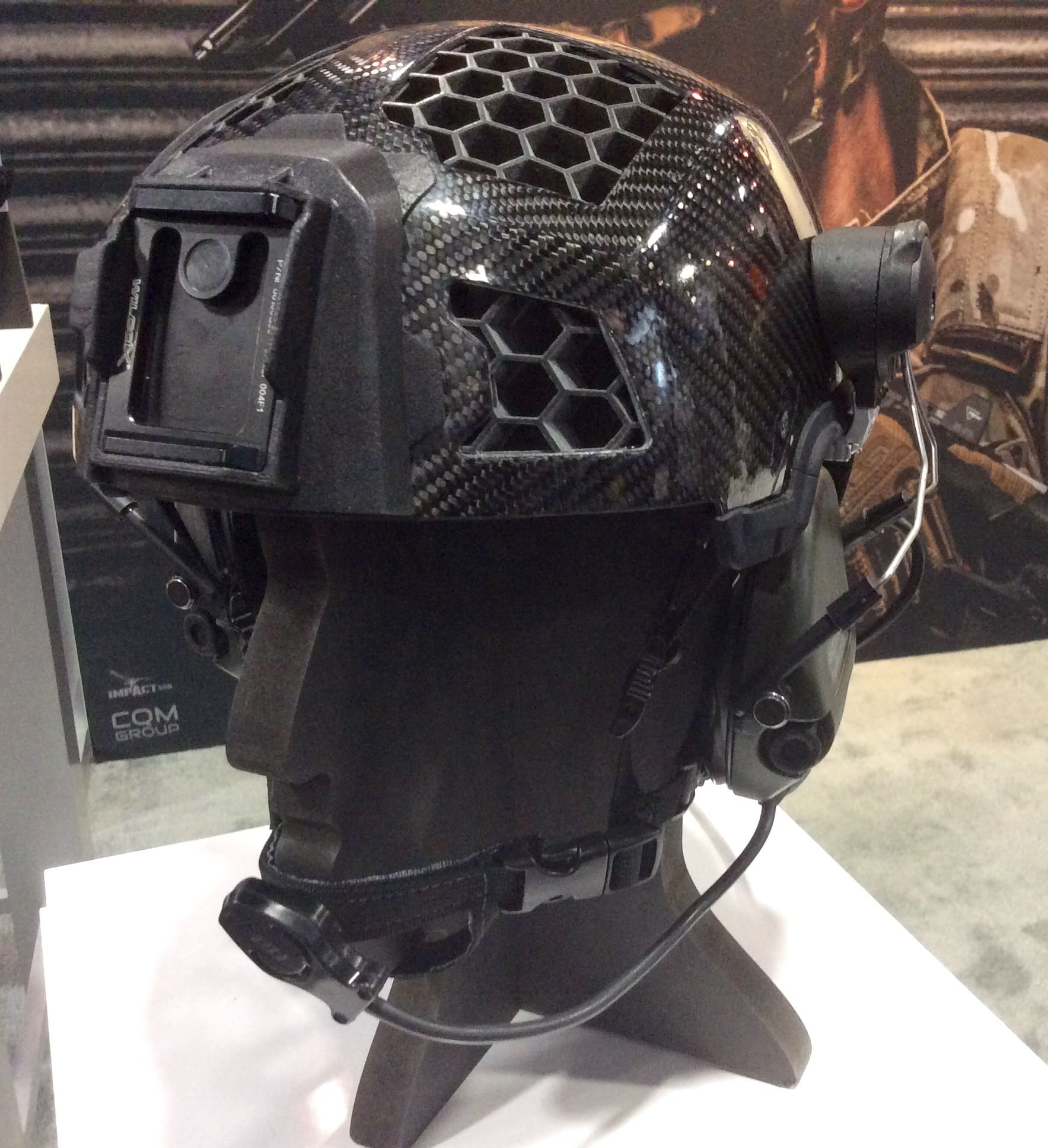 You can see the honeycomb lining with forward canted vents to help keep the air cool.
This honeycomb construction not only aids in structural strength and ventilation but also serves as a crumple zone during impacts in order to absorb impact. They are constructed of a flexible polymer using additive manufacturing technology and features a gradient in durometer. They are soft against the head and stiffer the further out they go.
Below, you can see the bolt less retention system.
Below is a closeup of the fixed front shroud.
Finally, you can see their new accessory attachment system called Gear Utilization Tactical Rail (GUTR) along both sides and the rear of the helmets. It is also used to secure the ballistic shell.
While the TW-X2 is still a tech development effort, it certainly changes the realm of the possible in helmets.
Tags: Team Wendy