Marine Corps Systems Command selects Mystery Ranch by way of DLA's Tailored Logistic Support Program to provide the Overload pack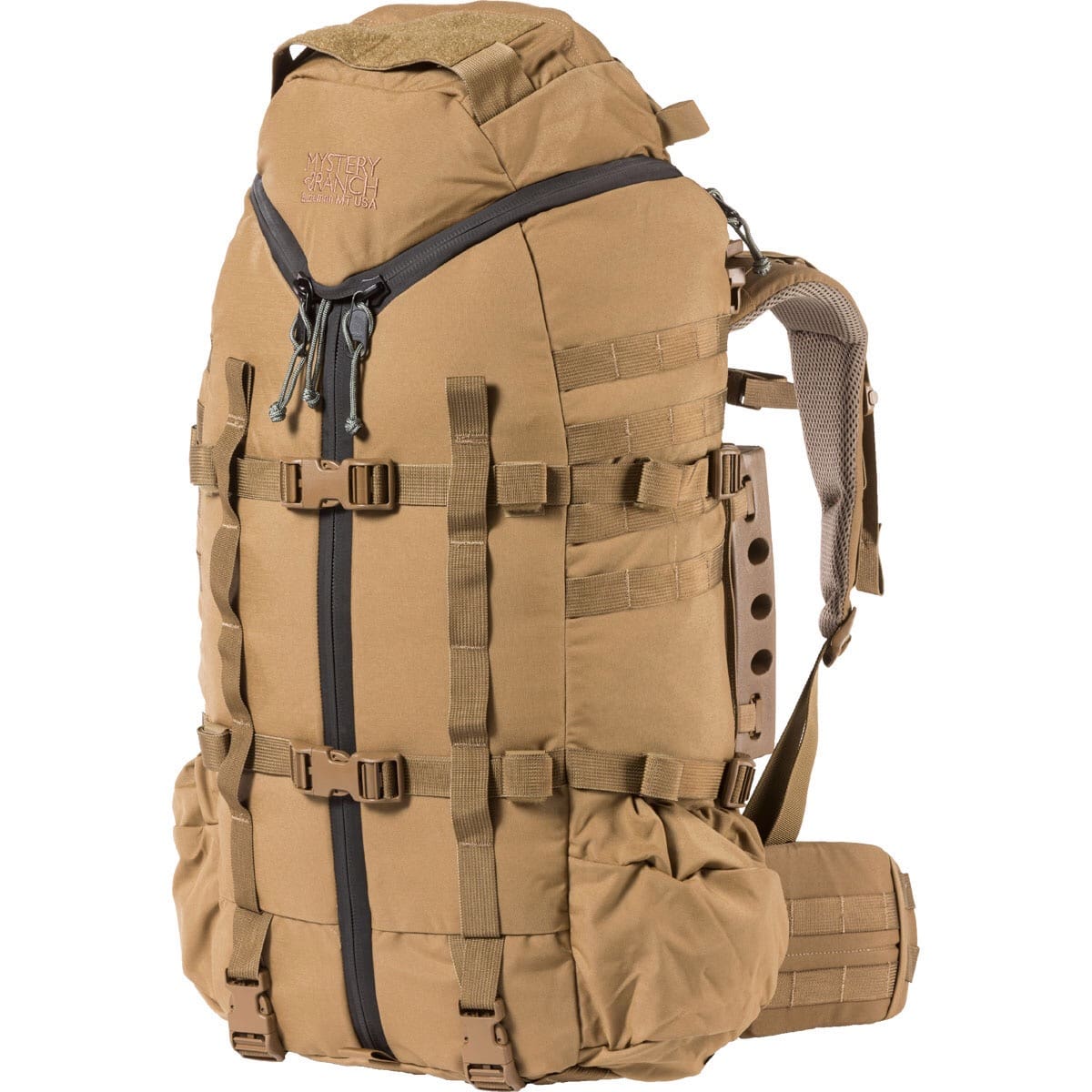 MYSTERY RANCH has been selected by Marine Corps Systems Command to provide their Overload pack for the Scout Snipers. The Overload pack is a unique carry system designed to securely transport all manner of crew-served weapons. Based on the carbon-fiber NICE frame, the pack folds away from the frame allowing weapons, etc to be attached close to the user's back. Weapons are secured cross-carry, which allows for protection of a weapon's optic while being transported and also helps conceal the sniper's rifle from observation. Additionally, the pack can extend further to transport mortars, Pelican cases, ammo cans or larger gear.

"It's great to see this come full circle for the Overload pack –its design began with the Scout Snipers. I'm proud that we're able to help them be more combat effective." said Kent Orms, Director of Gov't Programs for MYSTERY RANCH.
The MYSTERY RANCH Overload has previous success with the Marine Corps; it and the 3-Day Assault pack have been the main issue packs for MARSOC since 2013.
www.mysteryranch.com/nice-overload-3zip-bvs-pack
Tags: Mystery Ranch