I took a few shots of the Gallet Accessory Rail Combat Helmet originally released at Milipol 2013. The designations are official designations of this line of helmets are the Gallet TC 800 series and Gallet TC 500 series. Some readers may not know this but the MICH was originally a Gallet design and the French company was purchased by MSA.
The rails feature proprietary 360° rotating buckles on the front and lower back (three slots on each rail). Additionally, the removable "V" shaped, ratchet-style shroud clamps under the front brim of the shell, and bolts unto each of the upper portions of the side rails in the back. On top of the actual NVG interface (USGI/Wilcox compatible), between the two "V" branches, they've added bungee ties that go all the way to the top, in order to secure strobes and other non-railed accessories.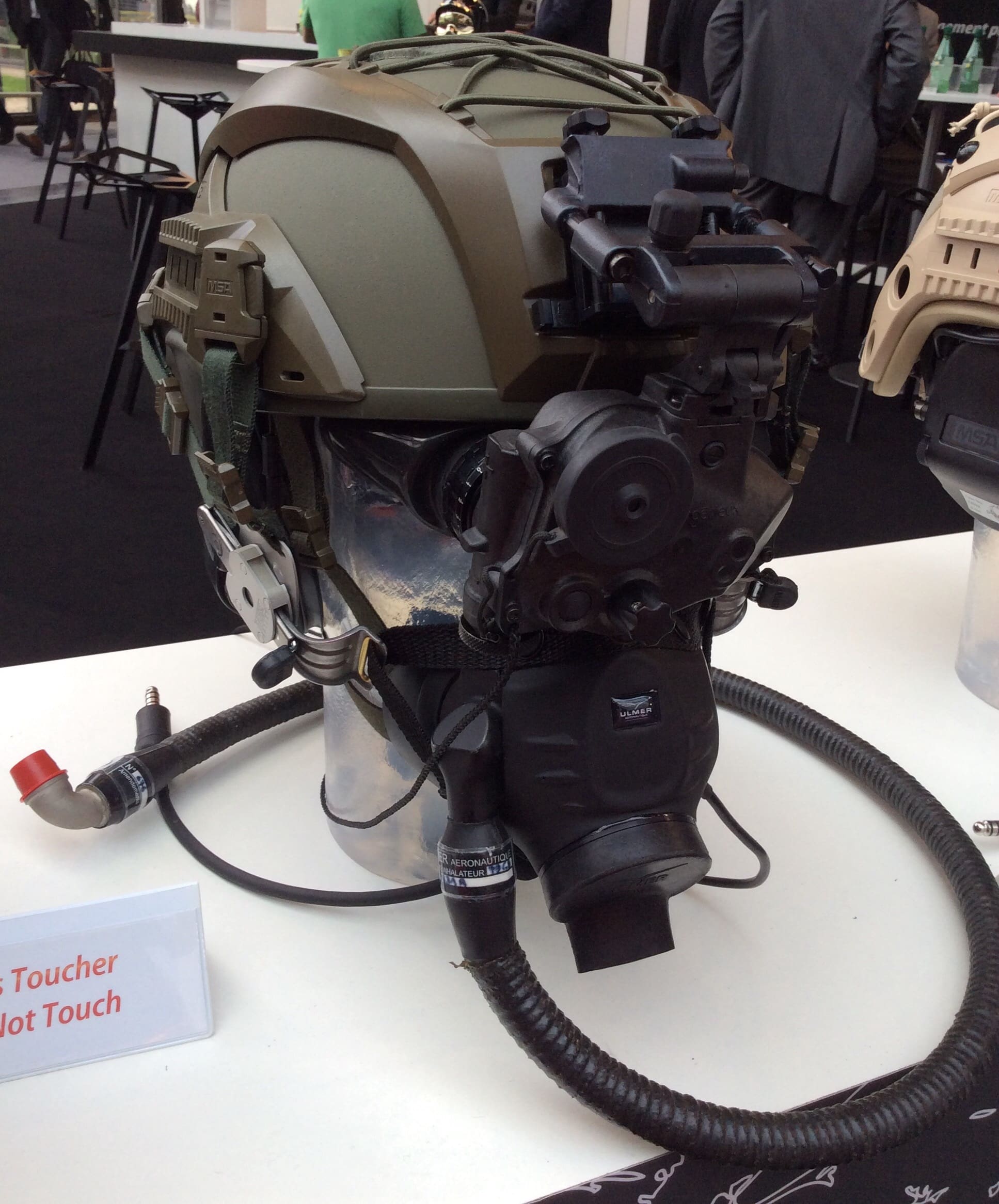 In these photos you can see how the oxygen mask attaches to the rail. The Minie Night Vision Device is from Thales Angenieux.
Specifically, the helmet models are 800/801/802 (first digit is shell thickness in millimeters, last is cut style), the fourth model released is the 501 (same naming convention applies). The 501 is the thinnest Gallet helmet available that still retains a frag rating. Interestingly, there is only one shell size and different head sizes are accommodated via pads.
The line of ARCH is offered in NATO Green, Black, Tan.
Tags: Gallet