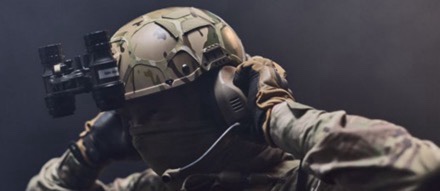 During the Recent Milipol Paris exposition, Norwegian soldier systems manufacturer NFM released two new versions of their 4th generation ballistic helmet called Hjelm which is the Norse word for helmet.
The HC 160F & HC 120MT replace previous models. Utilizing their FREC-2 pressing technology, the HC 160F is the lightweight option while the HC 120MT offers protection from a wider range of threats. Below is the tech data.
HJELM 4th Generation HC 160F
Aerial density: 4.9 kg/m2
HJELM 4th Generation HC 120MT
Aerial density: 6.7 kg/m2
In addition to the new ballistic shell options, the Hjelm Helmet System continues to incorporate several innovative features.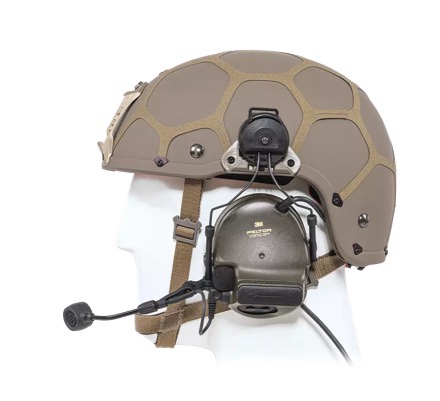 Edgemount Attachment System – Rather than permanently attached rails, the Edgemount uses hardware to attach just that enabler to the edge of the helmet.
HASP – The Helmet Attachment System Pattern replaces the stationary Velcro loop found in most helmets with a structural web of high-strength composites that provide a stronger and more reliable system throughout the shell exterior. In addition to camouflage, enablers can be attached to HASP.
Koroyd – The Koroyd impact protection system uses core tubular technology which absorbs most energy by creating crumple zones. In addition to being lightweight, Koroyd also allows for ventilation within the helmet.
by creating crumple zones
The Hjelm Helmet System is offered in Coyote Brown, Raven Black, and Helhound Grey.