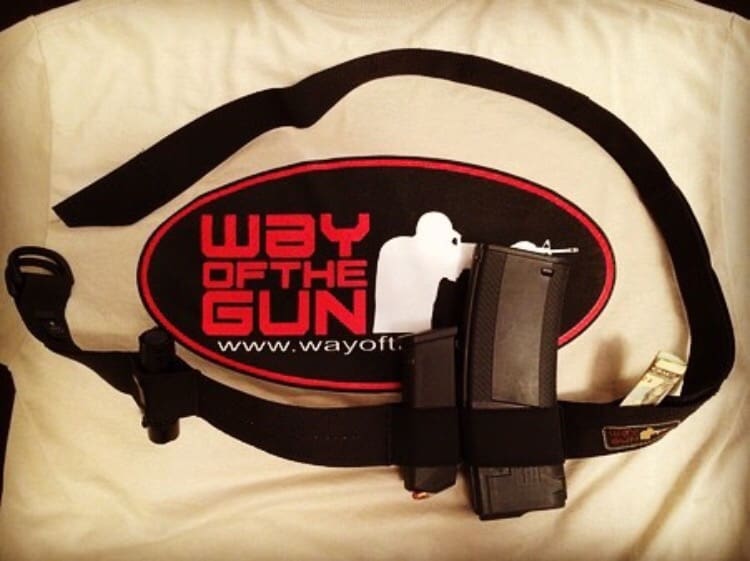 Former Green Beret and tactical firearms trainer Frank Proctor refined the design of the Covert B.E.L.T. (Bring Everything Light Tactical) over a period of three years. Now, it's his EDC belt as well as his range and competition belt.
The sides of this 1.5″ wide belt incorporate a stiffener where you would wear an OWB holster or external mag pouches. However, there's no stiffener at the rear, but rather a small velcro pouch located at the small of the back. One of my favorite features are the plastic D-rings used to secure the belt. They aren't only low profile, but allow you to keep your belt on while going through metal detectors. Additionally, the Covert B.E.L.T. offers elastic loops for magazines, sewn directly to the belt. These elestic slots are lined so mags won't fall out and there are two pistol mag pouches up front and a pistol and rifle mag pouch on both sides behind the hip making the belt ambidextrous.
The Covert B.E.L.T. is made in the USA and offered in several sizes but you need to read the fine print on the website to ascertain the correct size.
www.wayofthegun.us/wotg-covert-b-e-l-t
Tags: Frank Proctor, Way of the Gun