Frank Proctor has refined the design of his Bolt Lever.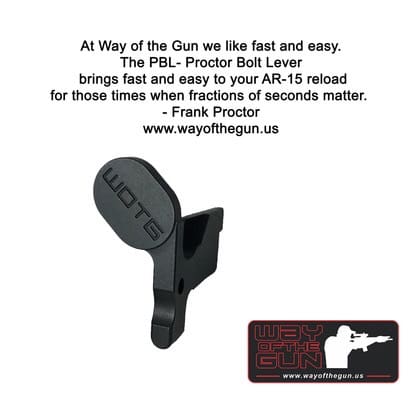 The Proctor Bolt Lever is designed to facilitate more efficient reloads for the AR-15. The larger and forward swept bolt release lever is positioned to press and release the bolt back into battery with the support hand thumb after seating a magazine. This allows the support hand to continue to flow forward to the rail or forearm of the rifle to re-establish a shooting grip.
The PBL is CNC machined from a solid piece of 4140 steel and then black nitride finished.
www.wayofthegun.us/pbl-proctor-bolt-lever