Designated by the code name "OPERATION SAFESIDE", the 1041st USAF Security Police Squadron (Test) was formed at Schofield Barracks, Hawaii from a cadre of USAF graduates of the Army Ranger school. From that original unit, the Air Force eventually stood up the 82nd Combat Security Police Wing and subordinate units the 821st, 822nd and 823rd Combat Security Police Squadrons. This is an example of the equipment worn by those Security Policemen while deployed to Viet Nam.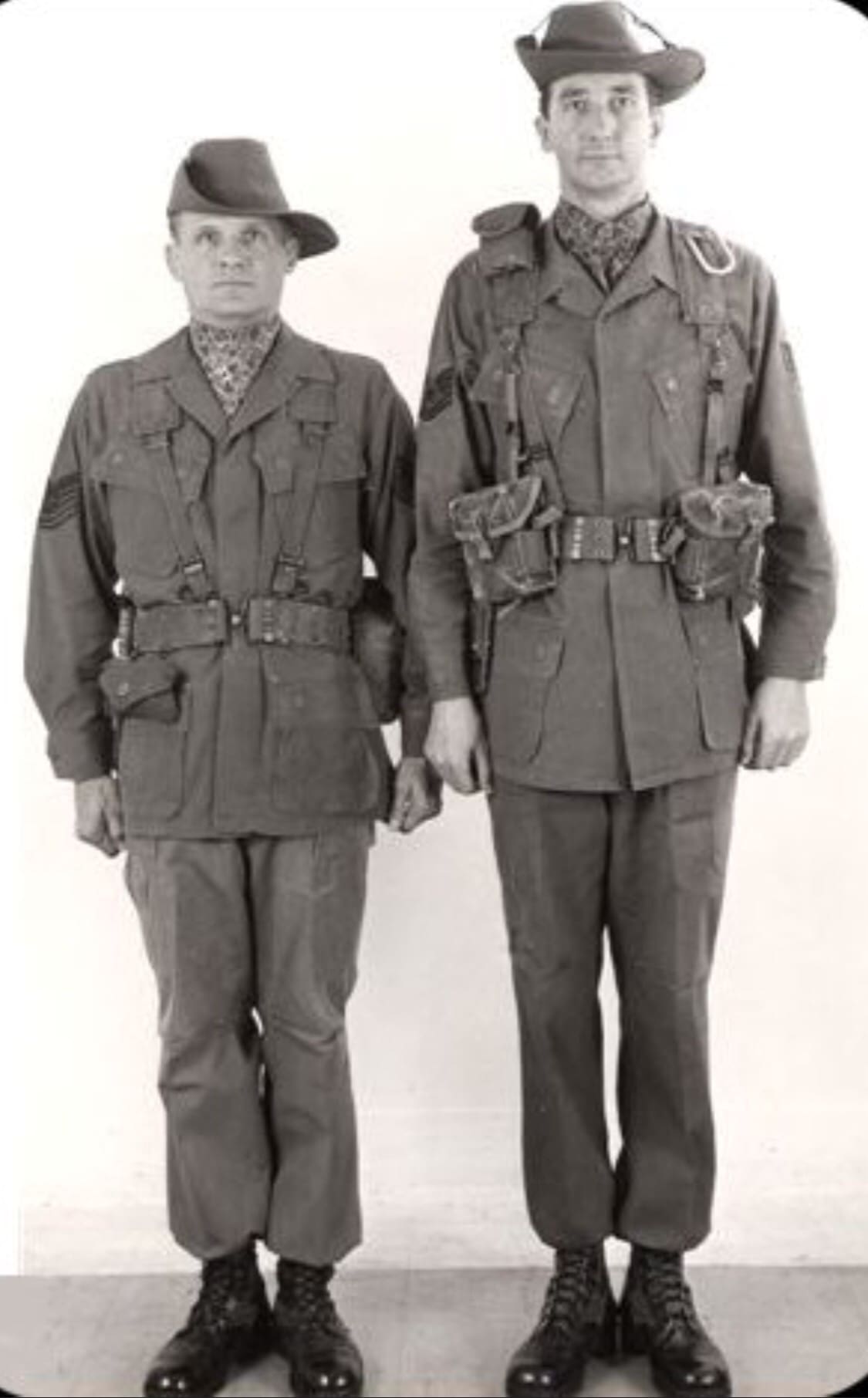 He is a short two-part, USAF film on this unit.
Part I

Part II

Today, the lineage of these units lives on in the 820th Base Defense Group and its subordinate squadrons.
Tags: Safeside