During SHOT Show there were murmurs about a looming patent confrontation between Gibbz Arms and Magpul. It seems that Gibbz Arms had developed an accessory attachment system for firearms that they were about to release under the name of GAMA, for GIBBZ Arms Modular Attachment. Below are the components of GAMA.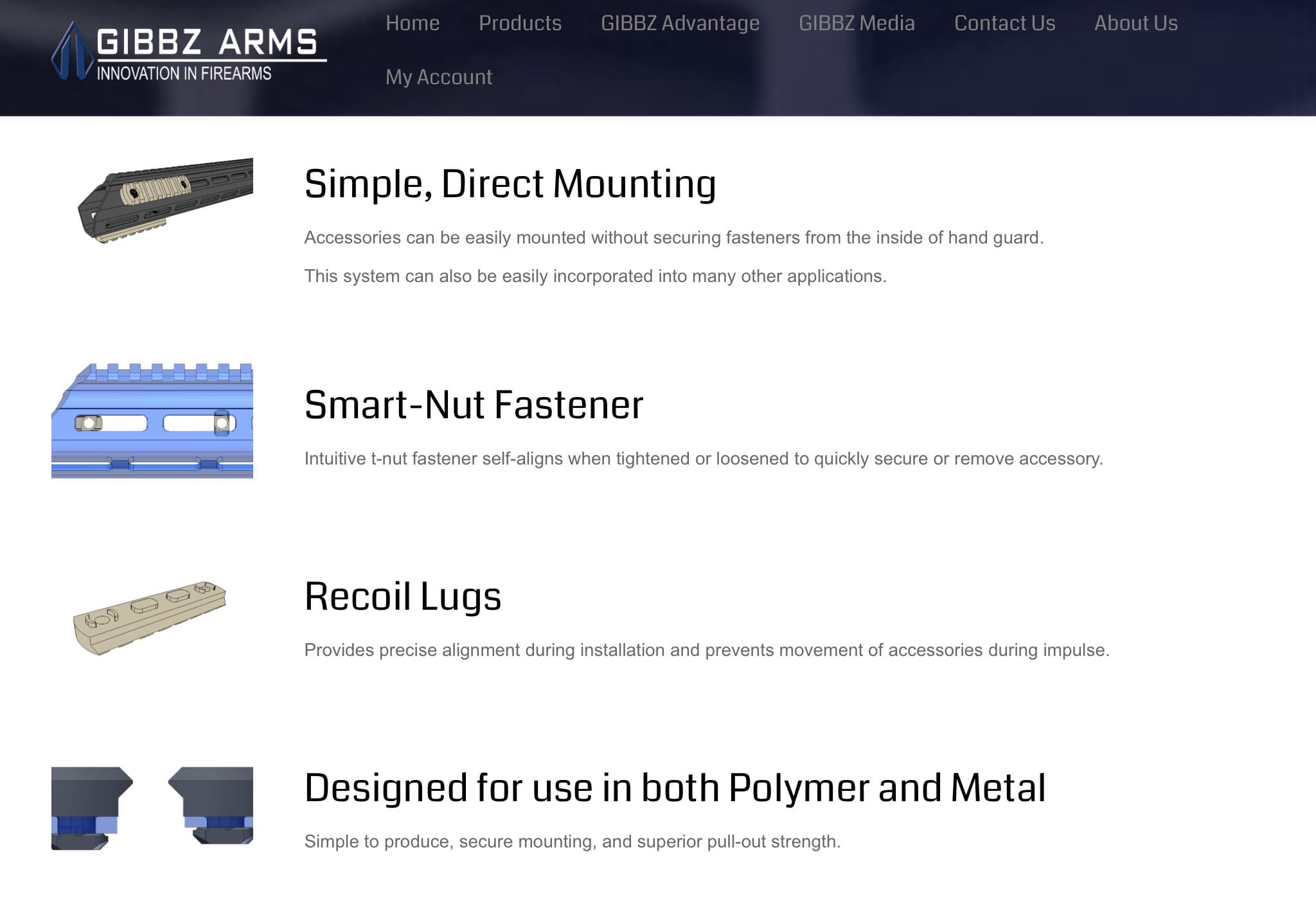 Granted, Gibbz hasn't publicly used the word 'Magpul' but the primary similar design to what we see here is M-Lok. There is also the Manticore Arms ARC LOK system so perhaps Gibbz Arms is going after them as well. But regardless, Magpul M-LOK has been mentioned to me more than once in connection with this move by Gibbz Arms.
Yesterday, Gibbz not only formally announced the product, but we are told they also started sending out notices to licensees of Magpul's M-Lok attachment system. Below is an example. No word yet on whether they've contacted Magpul or Manticore Arms directly as well.
Gibbz is looking for its own licensees and at this point, we don't know what the terms of that license looks like. However, we do know that licensees of M-Lok don't pay any fees and that they entered into their agreements with Magpul in good faith. It will be interesting to see how recipients of these letters react.
(Click to download PDF)
This is the Gibbz patent application. Don't let the dates lull you into just dismissing this off hand. Although you notice a filing date of 21 September, 2015 and a publication date of 14 January, 2016, it's a continuation of an application filed 26 January, 2013. And therein lies the rub. Who did what, when, and what are the claims? It sounds like Gibbz Arms and the companies with similar systems already on the street are going to have to work this one out.
(Click to download PDF)
Update: Below are PDFs of the original patent drawings for the GAMA System from 2013, as well as the revised drawings from 2015. Click the images to view the full document.
Original – 2013
Revised – 2015
Tags: Gibbz Arms, Magpul