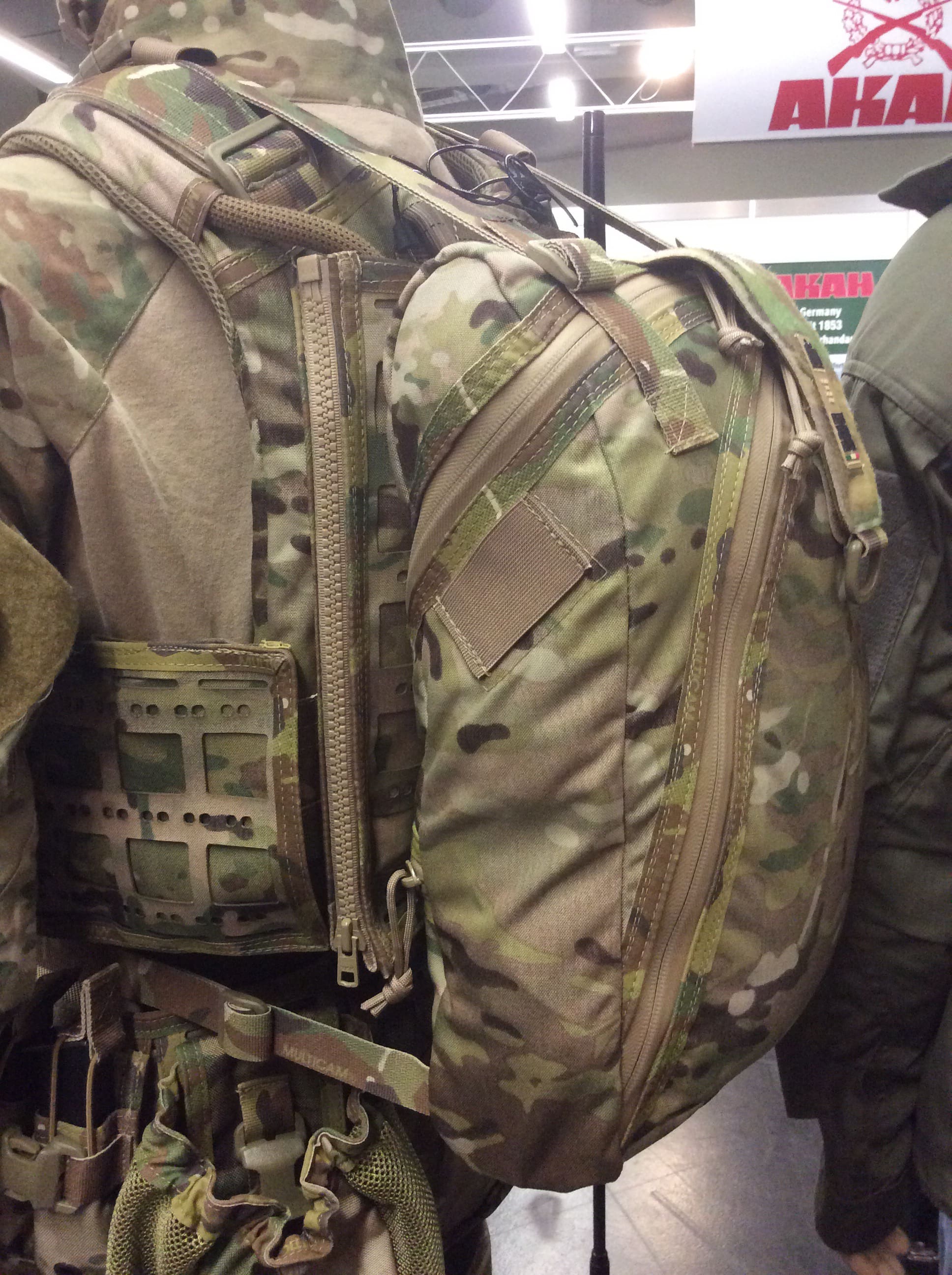 I saw the Easy Access Backpack from Italian firm Frog.Pro earlier this month at Enforce Tac in Germany. It was so new that the designer had just sewn up the first sample right before the show.
It has an interesting four zip configuration with all four zippers terminating at the top of the pack which is covered with a flap.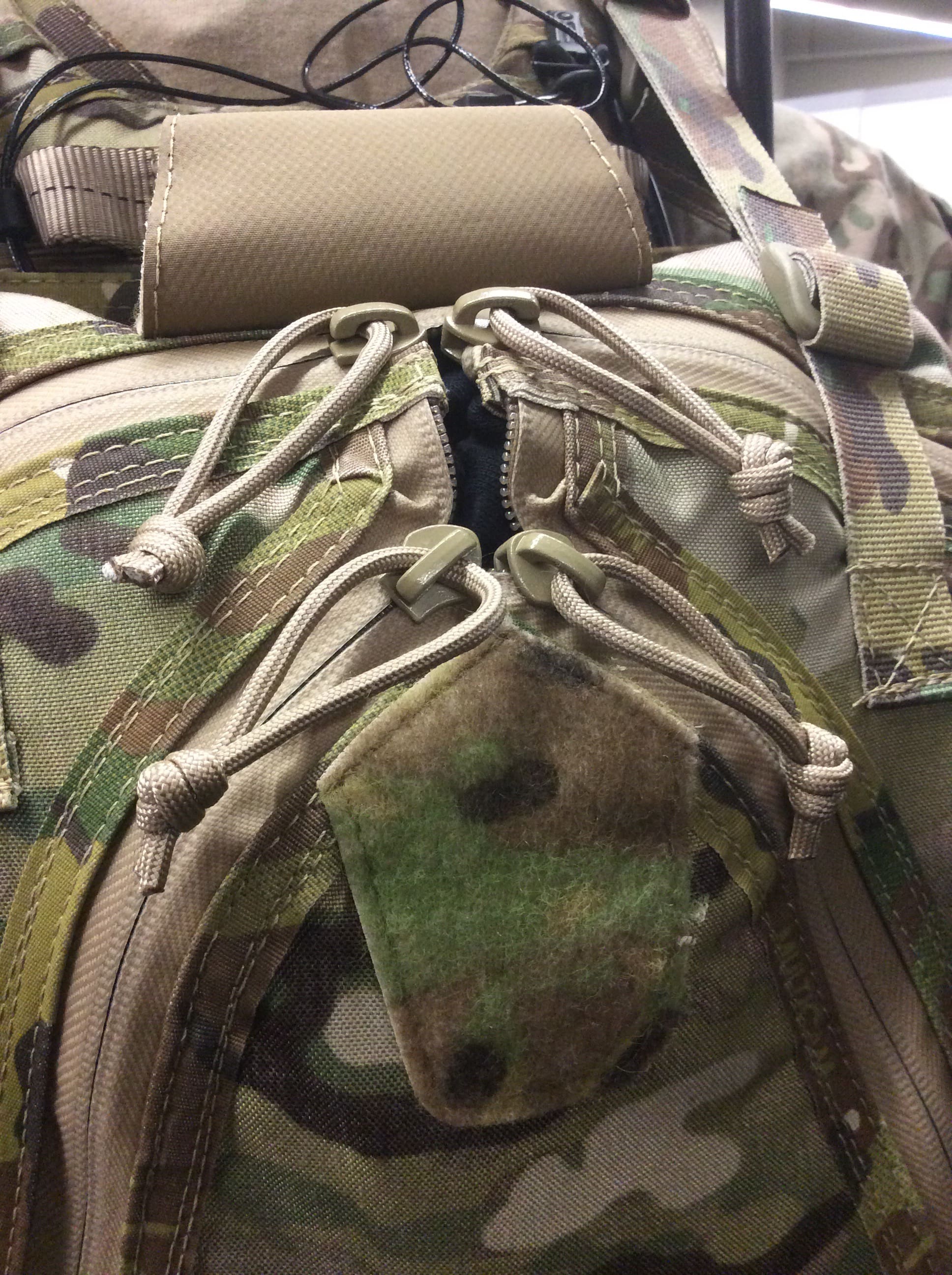 It can be pulled up over the head and when the flap is pulled the pack's contents are easily accessible.
There's plenty of room in the pack for patrol essentials. It also includes may slots with bungees.
Tags: FrogPro