American Kami always uses Sniper Comp to debut new models. This year it's the dagger designs we recently showed you pictures of.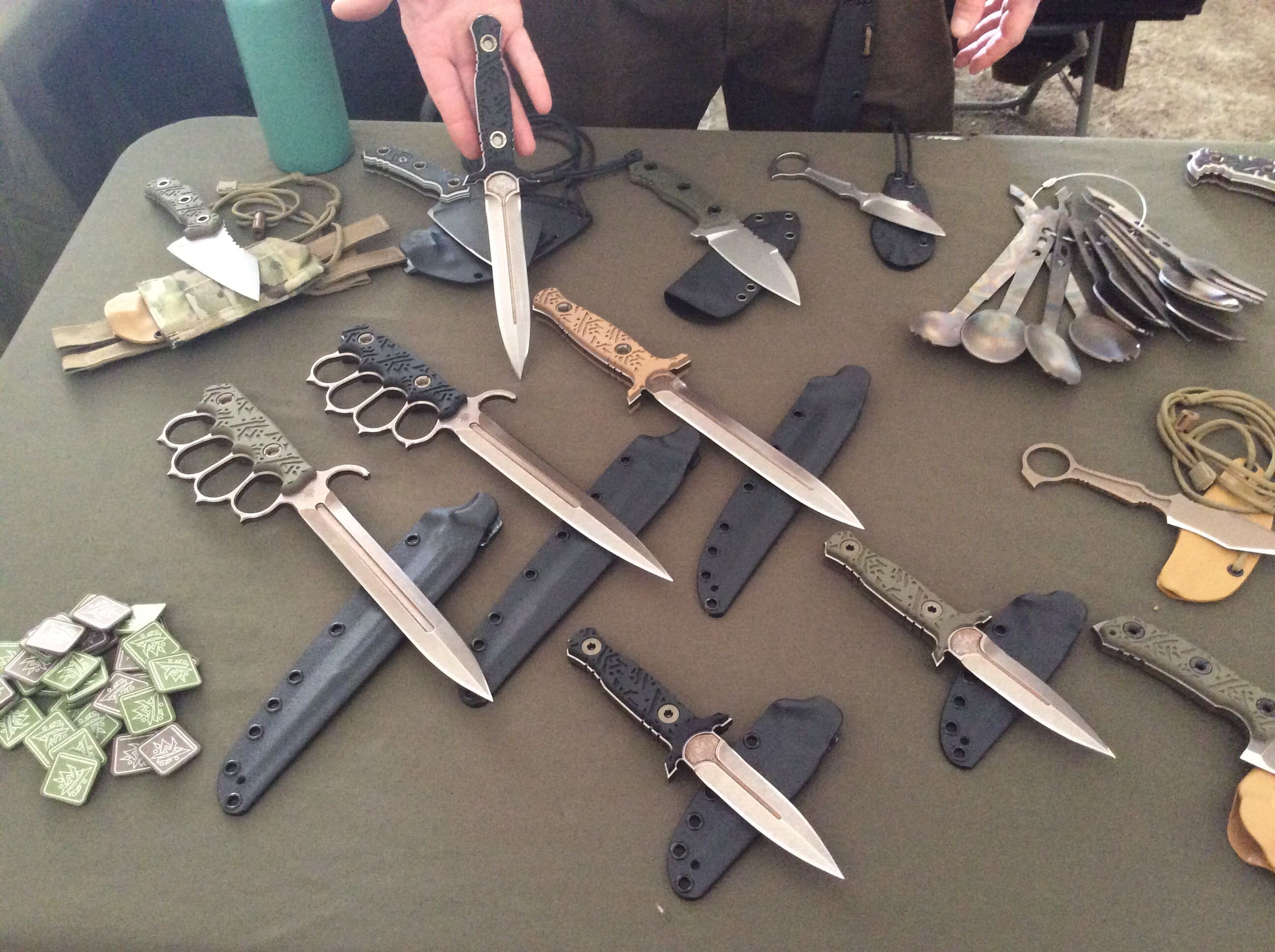 This is a graphic from American Kami which gives you the names of the various daggers. I know the trench knives are becoming very popular.
DJ had to burn the candle at both ends to get these ready for Bragg. Commercial versions will have a DLC coating over the CPM S35VN.
Tags: American Kami