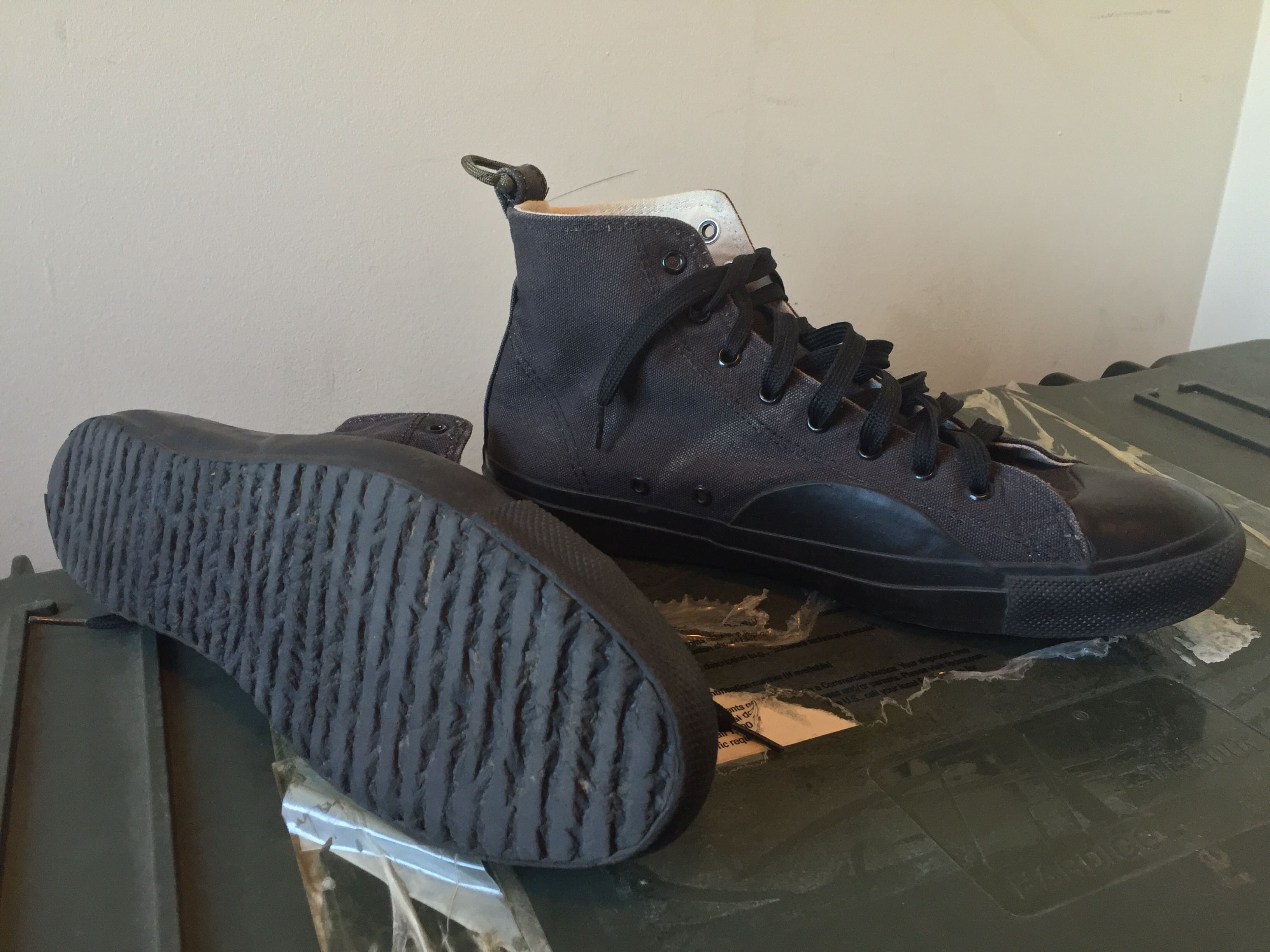 Here's something you don't see everyday, a pair of issue Coral Shoes by Converse, dating from Operation Desert Storm.
I'm curious, does anyone have any additional details on these?
Thanks Cool Arrow Kicker!
UPDATE: Here's a photo from Travis at Mayflower of his Tan and Green pair from when he was on a dive team.
Tags: Converse