LBTINC is expanding on their K9 offerings at LBTINC.com with a collar (available now), leash (available now), and collapsible dog bowl (in the works).
Over the past two years the all inclusive K9 kit has been vetted and run by several groups in the SOF and MWD communities.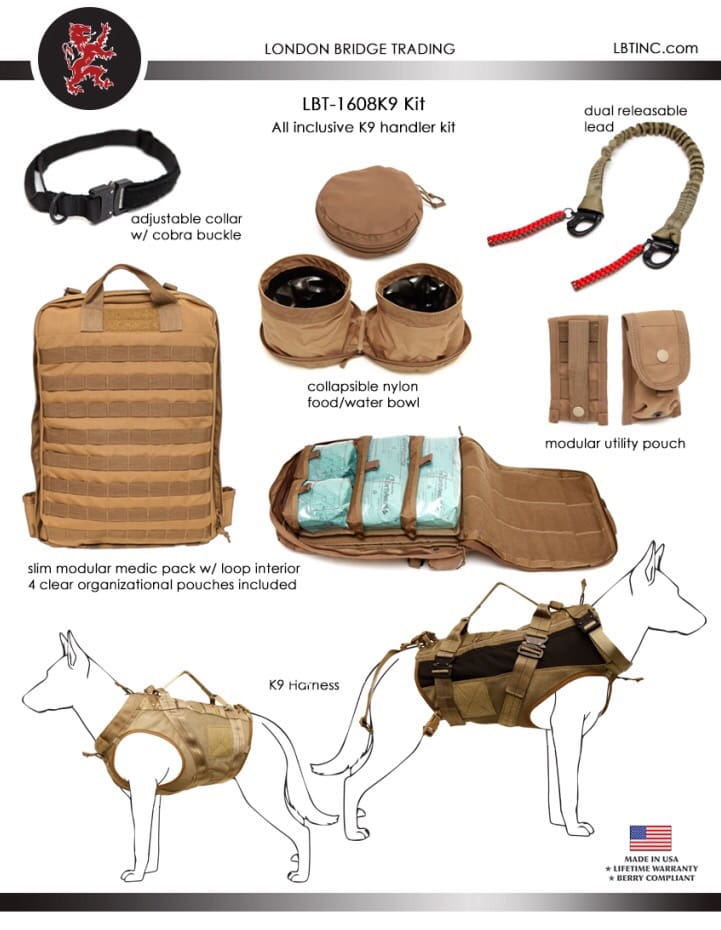 On a recent visit I noticed the integration of the Garmin Tri-Tronics 550 unit with the collar and a simplistic MOLLE pouch for the Garmin remote, the two items are prototypes in testing and they look forward to releasing them along with a few more pieces later this year that will be both beneficial for the K9 and its handler.
Tags: London Bridge Trading