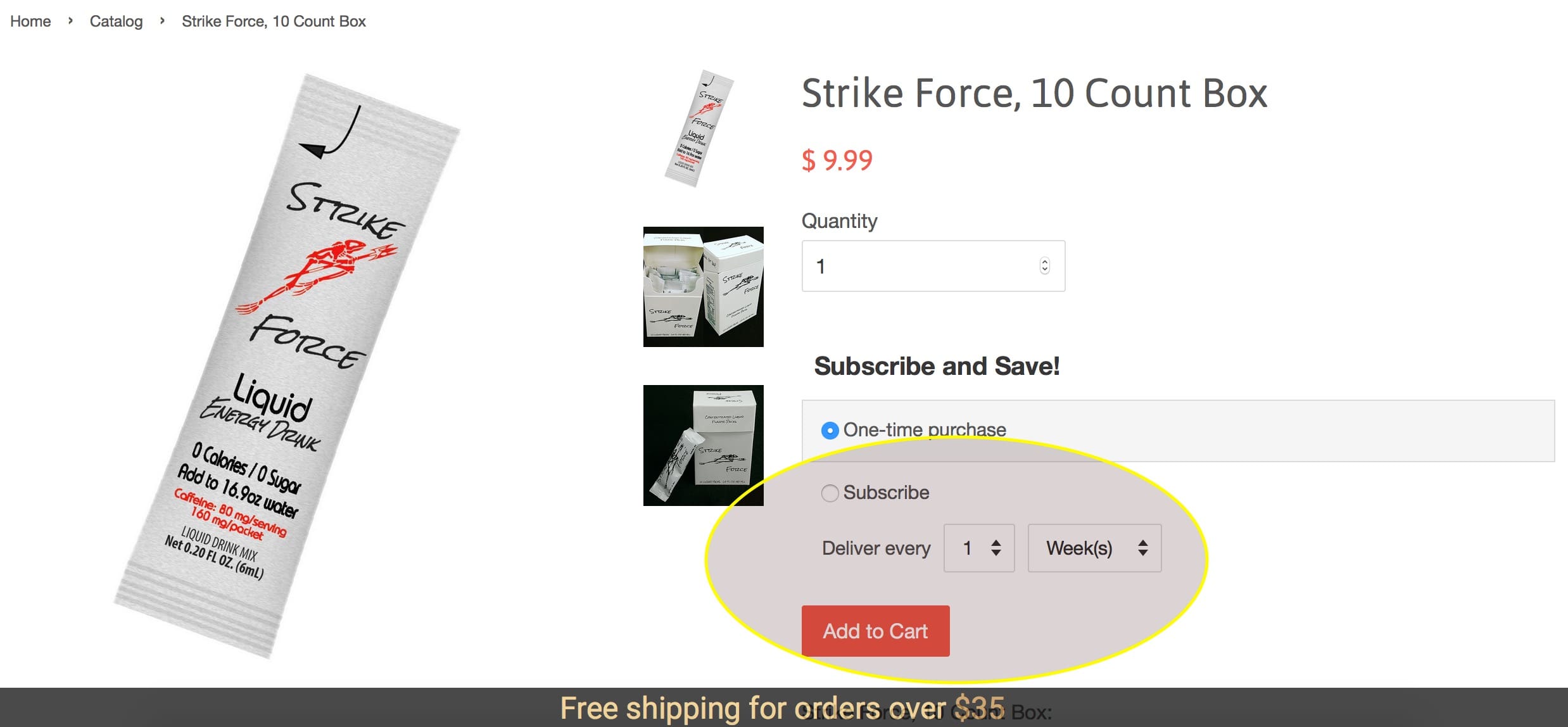 Strike Force, the liquid energy elixir, has introduced a subscription service. It's pretty cool. You can choose how often you want another 10 pack shipped to you.
Add one pack to a standard 1/2 liter water bottle (or 16 oz glass) to turn your water into a full power energy drink.

Each flavor pack is a liquid that is sugar / calorie free, but adds an explosion of energy and flavor to any beverage. There's no mixing, stirring or shaking, and the flavor will never settle to the bottom like crystals or syrup.
Enter code SSD20 for a 20% discount off of the subscription service as well as regular orders.
Tags: MATBOCK, Strike Force