Not long ago I saw a BCG bearing the SureFire logo. I thought it was a pretty example of laser engraved branding but didn't realize that it was actually an entirely new product called the Suppressed Optimized Bolt Carrier Group-Long Stroke. It consists of a Bolt Carrier Group, Buffer and Action Spring.
I know that's quite a name but the new SOB-556-LS from SureFire was designed to improve reliability of suppressed AR-style weapons, particularly during full auto fire.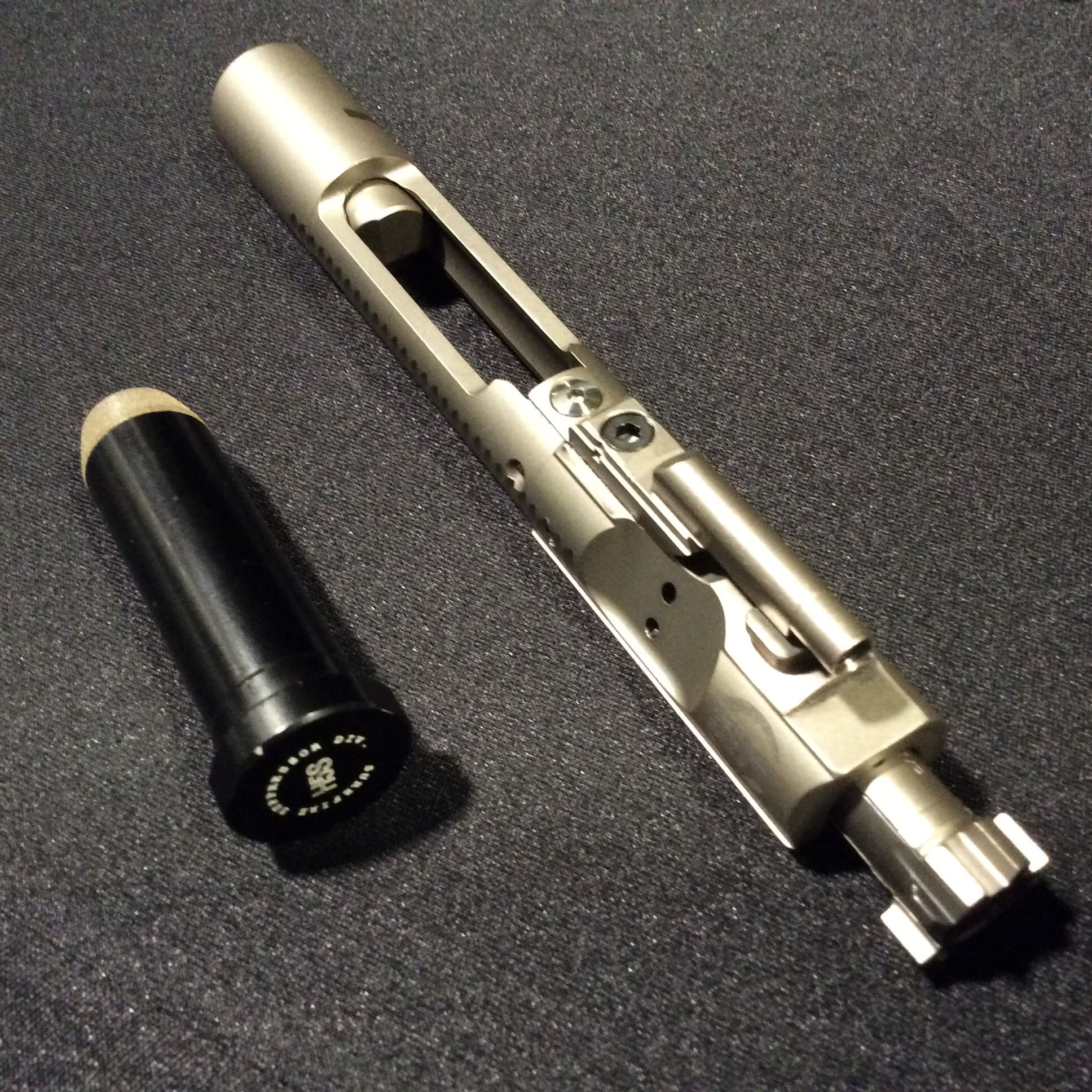 One major update to this BCG is the spring loaded counterweight visible at the back of the carrier. It helps slow things down a bit with the components all working together to minimize bolt bounce during full auto fire. Ultimately, it all results in more dwell time to the rear for the BCG, giving the magazine 30% more time to load before the weapon has completed cycling.
As you can see, the Black buffer of the SOB-556-LS is .4″ shorter than a Mil-Spec buffer. However, SureFire has developed different buffer weights based in your gas setup.
There is also a new action spring which is slightly longer than the Mil-Spec version and also made from a narrower gauge material. You'll also note that it features a red marking on the end to denote it is different from the Mil-Spec spring.
Currently undergoing government evaluation, these should be available soonish.
Tags: Surefire