Arc'teryx is notorious for being tight lipped about new products until their traditional launch at SHOT Show each year. However, this one time they are making an exception in order to help the Special Operations Care – Fund raise money. Those two organizations have asked us to help them out by hosting this auction of a 2017 25l Waterpoof Pack called the Drypack 25, in MultiCam. These won't even be announced until late January 2017, so you're not only getting a rare sneak peek but also a chance to own one. While earlier Drypack models were very mission specific, this one is great for a variety of uses, including many recreational pursuits.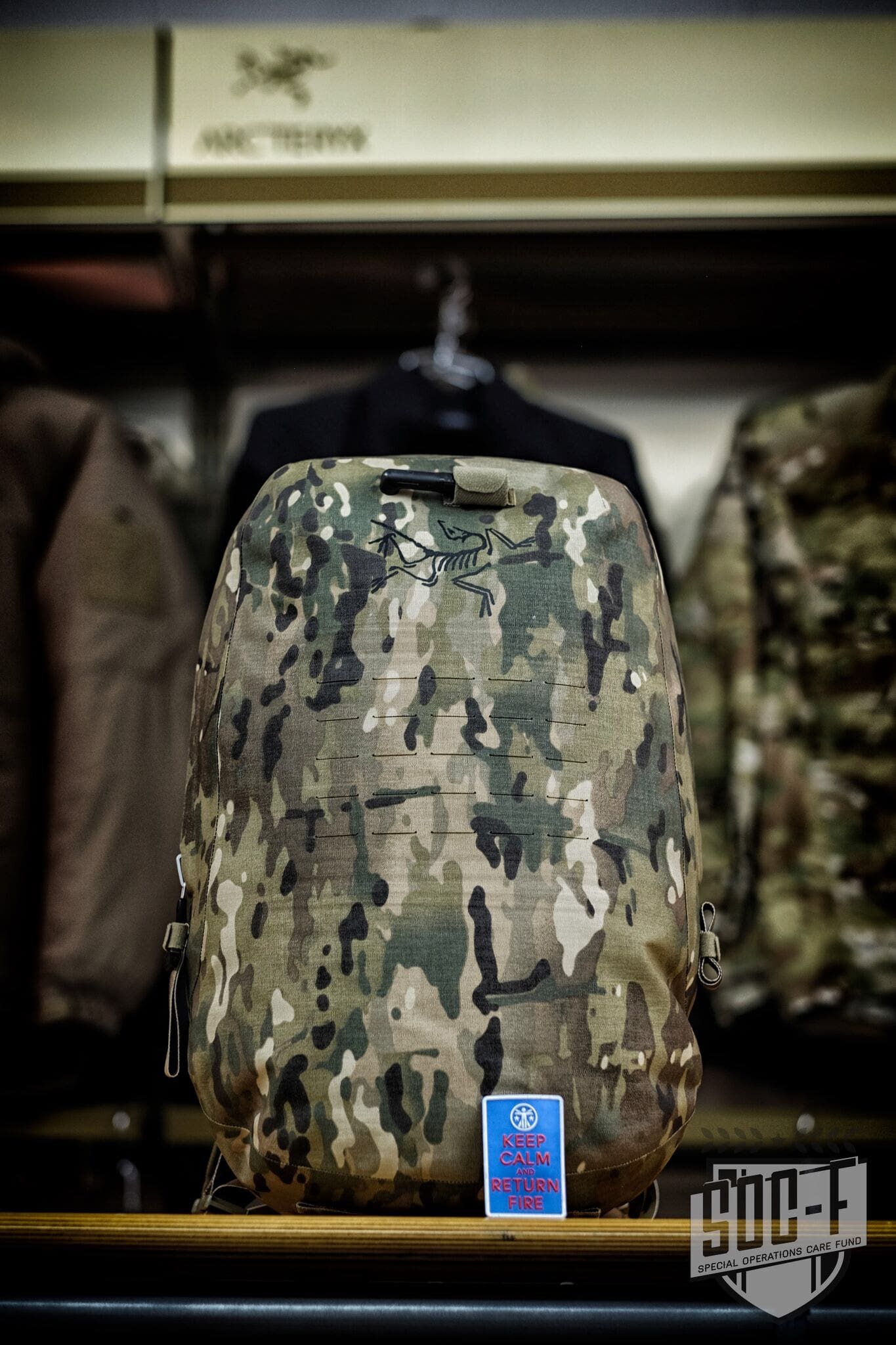 This is the one everyone has been waiting for. The Drypack 25 incorporates an oral inflation tube as well as laser cut PALS compatible slits which offer a lower snag hazard than externally sewn-on webbing. As you can probably tell, it's a laminate construction with a 725D Cordura face fabric, but it also has an internal urethane coating. This is in a light color which aids with identification of gear when digging through the pack in low light. Another feature you aren't going to see from the photos is the laminated frame suspension.
There is a waterproof TIZIP with T handle retention loop, which facilitates a wide opening in order to access your gear.
It also has padded dual density shoulder straps as well as a sternum strap.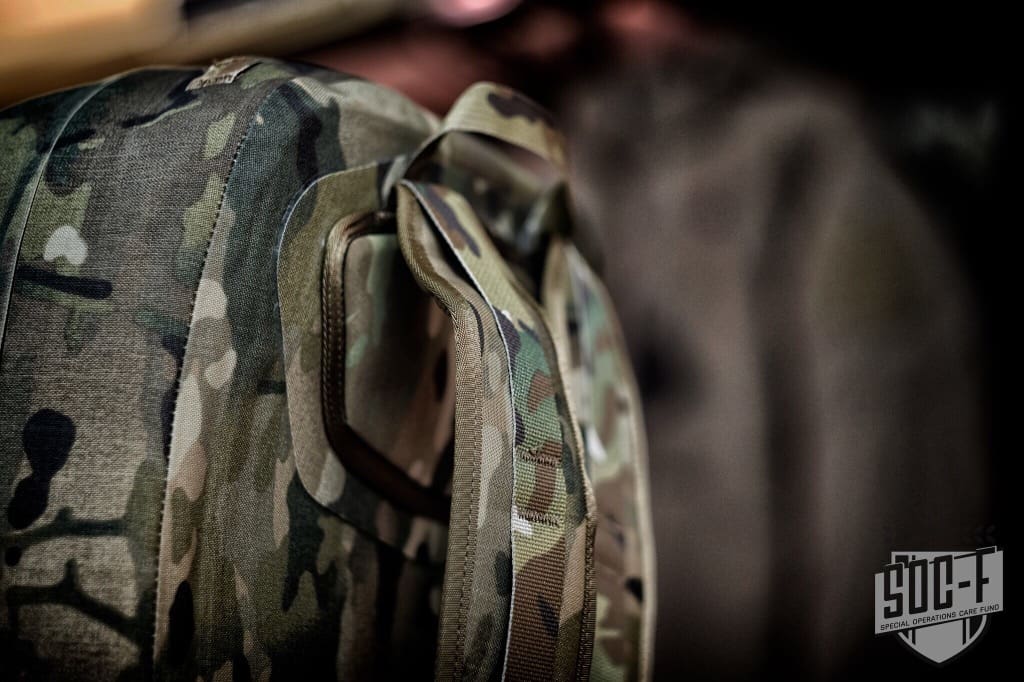 The waist belt is removable and stowable.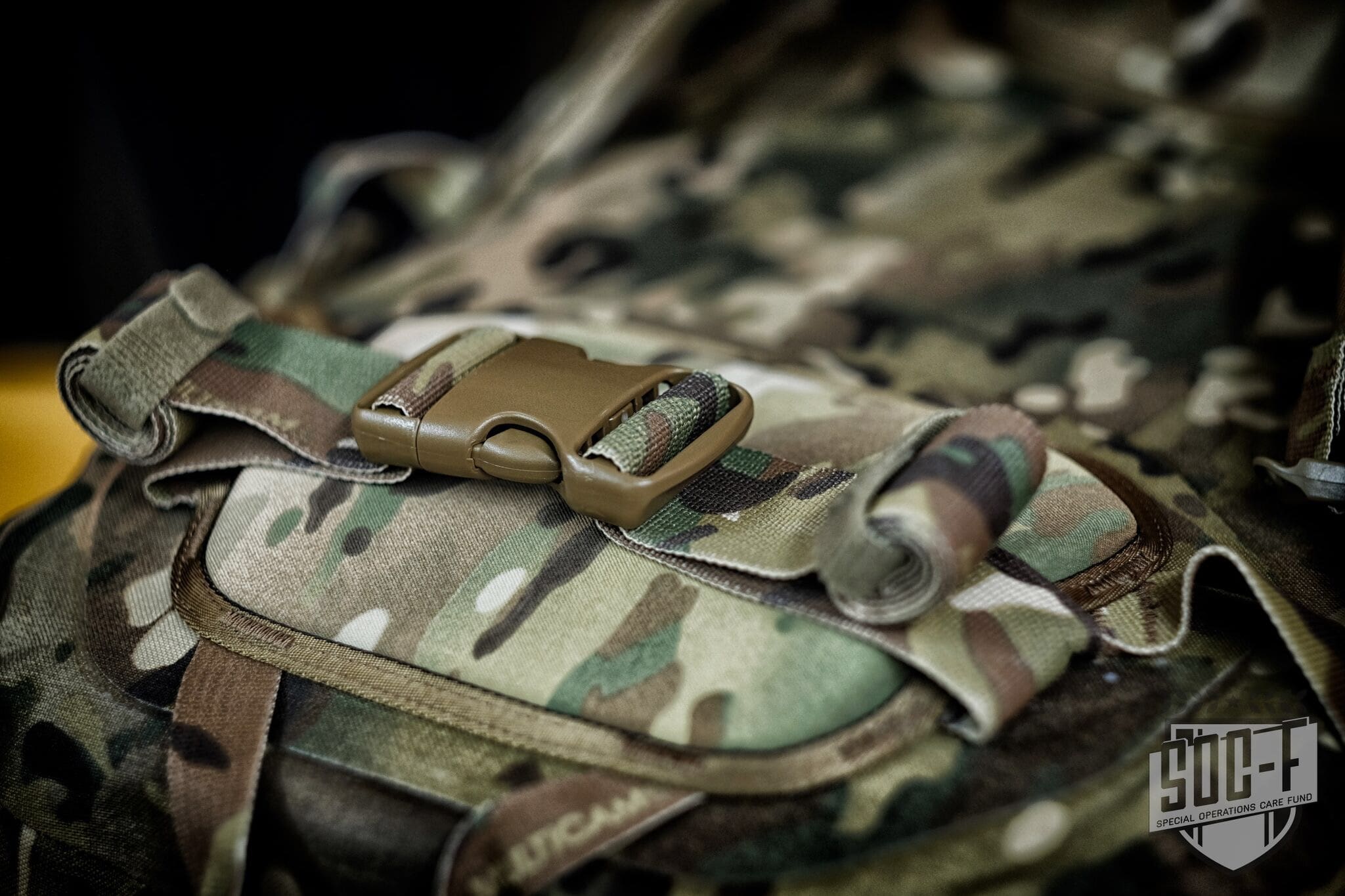 Internally, there is a zippered pocket in the main compartment for smaller items as well as a Velcro Loop Panel for use of the Velocity Systems Inserts developed for LEAF's Khard series of packs.
Made in Canada.
Thanks to Richard King Photography for the photos!
Rules:
In this post and only this post, place your bids in the comment section below. You can use a pseudonym but you must use a valid email address. If you do not, your bid will be deleted and the profile set to SPAM. The email address will be used to contact the winner.
This is an auction for charity so keep the comments to bids only.
Highest valid bid wins.
Be prepared to promptly pay what you bid.
Bids and payment are in US Dollars ($).
Bids will be limited to $100 increments. No more, no less. (example: If I bid $300 then you can only raise the bid to $400.)
Duplicate bids will go to the earliest bidder. We don't have bidding software to stop you from making a duplicate bid so make sure you refresh the page before you place your bid.
We will make a determination on which bid was first based on the date time stamp assigned by our server of the comment.
If you create a new profile there may be a delay while it is processed.
Do not bid from a proxy server.
At our discretion, bids which we feel may be fraudulent, will be deleted. The profile used will be set to SPAM.
The winning bidder must make restitution with SOC – F within 24 hours of the end of the auction. Failure to do so will result in the next highest bidder being chosen as the winner and allowed to make payment, and so on.
This auction only goes for 24 hours and will close at 1559Z on 10 June, 2016.
Void where prohibited.
Remember this is for charity so don't be a dick.
I will start the bidding at $100. You guys can take it from there. Good luck. I definitely envy the winner.
Tags: SOC-F