Every year during the NSSF SHOT Show in Las Vegas, there is a midweek underground race event which breaks up a busy work schedule by pitting a number of company's teams against one another in one-off, home-brewed vehicles, with mandatory themed costumes. This past year's jungle theme sparked some interest in the exclusive artwork that Magpul created for their team. So for the first time, they are now producing limited runs of the race-themed artwork for those who couldn't attend the race. These shirts are really cool.
Banana Clips
RAB (Red Ass Baboon)
Rover Script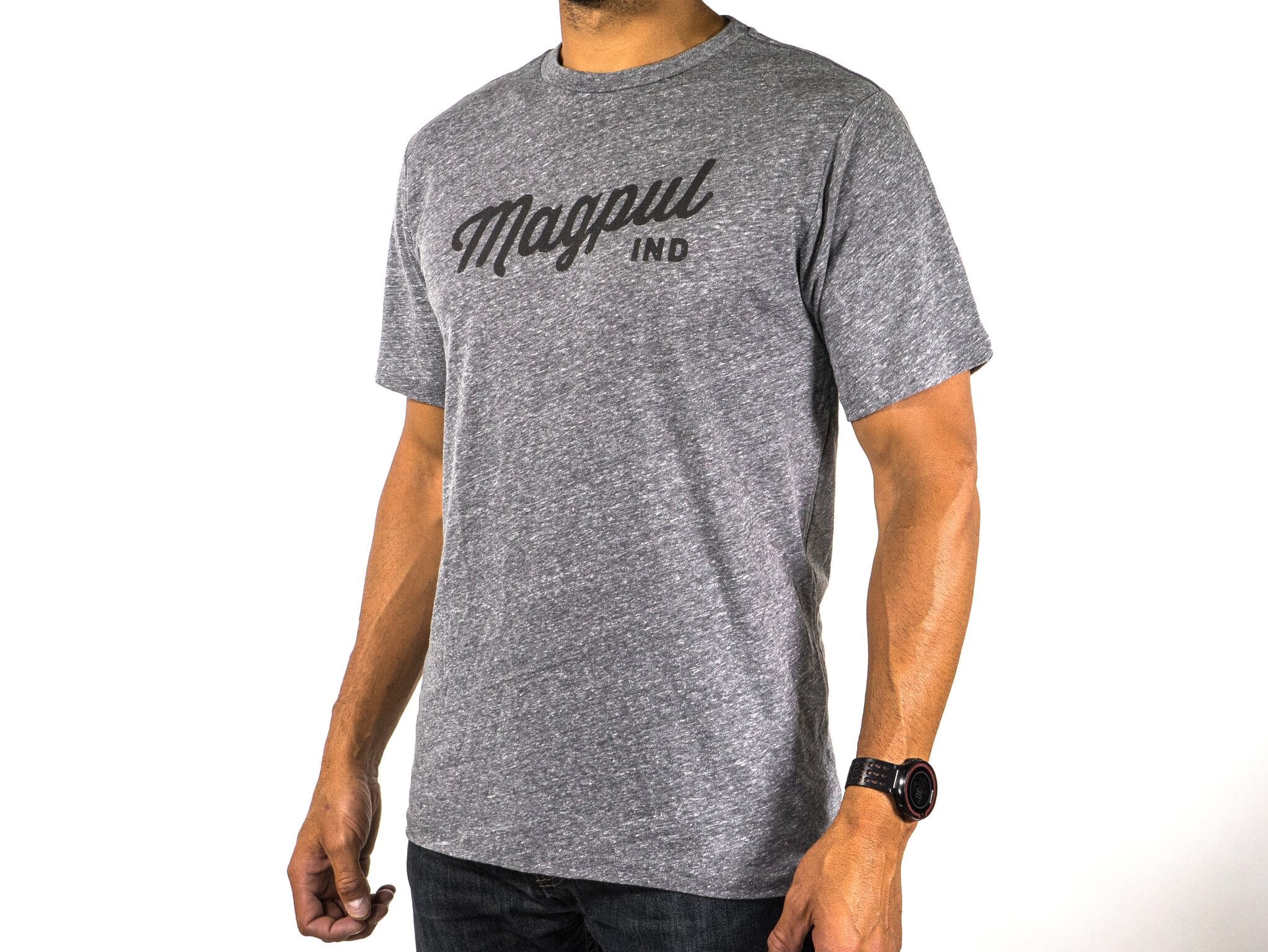 Rover Block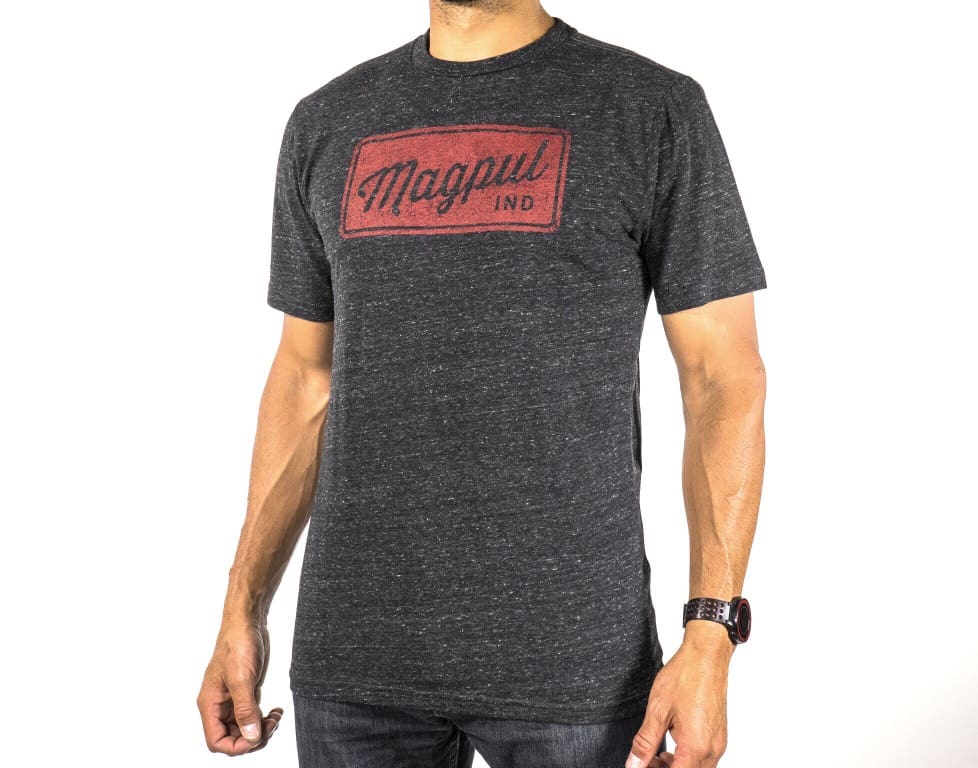 The "Banana Clips" Tee pokes fun at incorrect terminology for standard capacity magazines, and is very similar to an element of the team Magpul uniform, while this "RAB" Tee commemorates Magpul's own Baboon Race Bike.
The Fine Cotton T-Shirt has been designed and engineered from the fiber to finished garment to be the softest, most comfortable, mid-weight T-shirt available. Using 100% ring spun cotton and preshrunk, these T's are constructed with a cut-n-sew pattern exclusive to Magpul. This method of construction features a side seam that controls twisting and torque and is finished off with our own rib collar and custom neck tape.
The Megablend T-shirt, in a similar weight to their Fine Cotton model, offers a more athletic look and feel, with its soft breathable blend of 50% cotton, 38% Poly, and 12% Rayon.
Preshrunk and constructed with Magpul's own Cut-N-Sew pattern engineering, this tough T will hold up to plenty of abuse and repeated wash cycles. They finish it off with their own rib collar and custom neck tape.
FEATURES
·100% Ring Spun Yarn
·Designed, Engineered, and Patterned by Magpul
·Side Seam Cut-N-Sew construction
·Printed in the USA
Tags: Magpul