French company TR Equipement leaked a photo of the upcoming Aimpoint Nano in their website in an article on the Brügger & Thomet USW, a new shoulderable pistol with folding stock from the Swiss company, introduced in the wake of last year's Paris attacks. The SA/DA 9mm USW A1, based in the aluminum framed CZ 75, will be available this November, while a striker fired polymer variant is expected next year. The Nano MRDS from Aimpoint should debut during The 2017 SHOT Show.

The pictured Aimpoint Nano has been under development for the past couple of years, but even this photo is only of a prototype and is not the final product so we'll have to wait until then for details.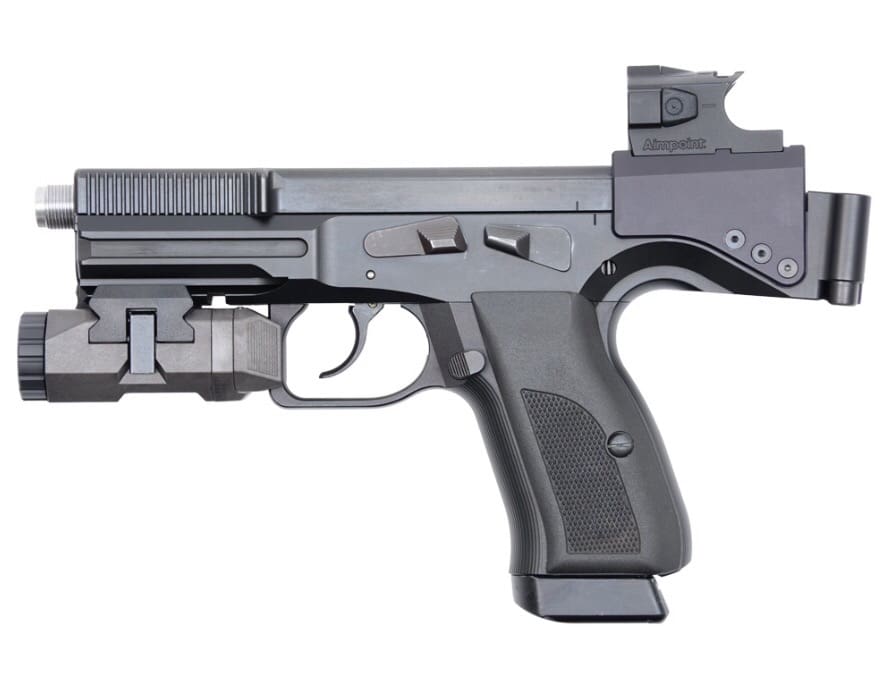 Update : Below is the holster offered with the system which incorporates a shroud for the Nano.

www.tr-equipement.com/produits-pro/armes/armes-de-poing/1955-bt-universal-service-weapon-armes-de-poing-armes
Tags: Aimpoint, TR Equipement