By now, we've all seen the photo of the ballistic helmet that saved Orlando SWAT officer Michael Napolitano during the shootout with an Islamic terrorist at the Pulse nightclub a few weeks ago. Now, we know that the helmet was a Batlskin Viper A3, manufactured by Revision in their Newport, Vermont factory on July 29, 2014.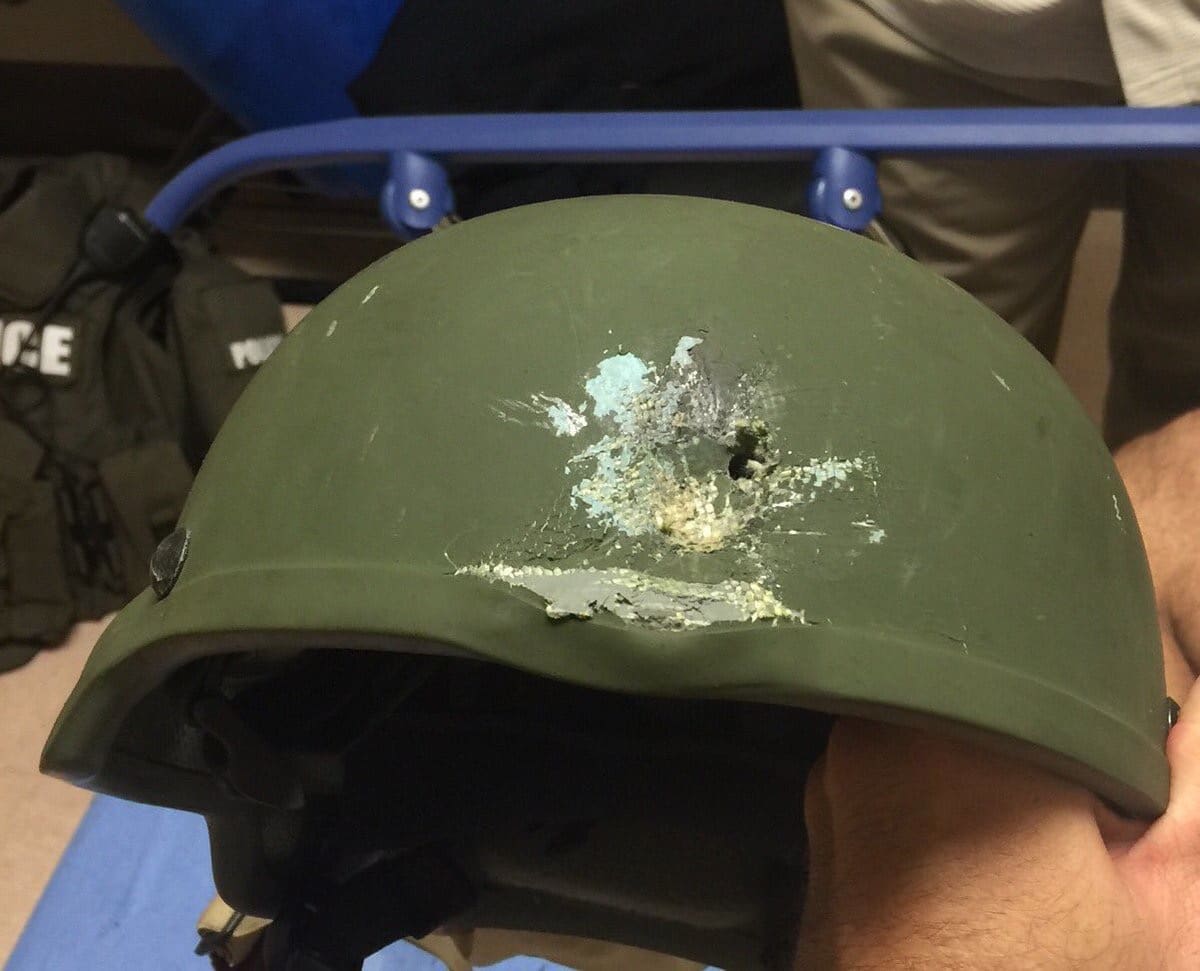 This version of the Batlskin Viper A3 has the midcut 'Gunfighter' geometry applied to an ACH style shell. Looking at the photo, the helmet was obviously fitted with a one-hole night vision shroud which was sheared off from the impact of the projectile. It is a NIJ level IIIA helmet made from aramid and was fielded with an ACH-style four-point chinstrap and proprietary pads.
As you can see, Officer Napolitano was injured, but the important point is that he survived. Events like this remond us why Law enforcement officers need access to personal protective equipment, since their jobs are inherently dangerous. Hopefully, they'll monitor him for TBI.
Tags: Revision Military