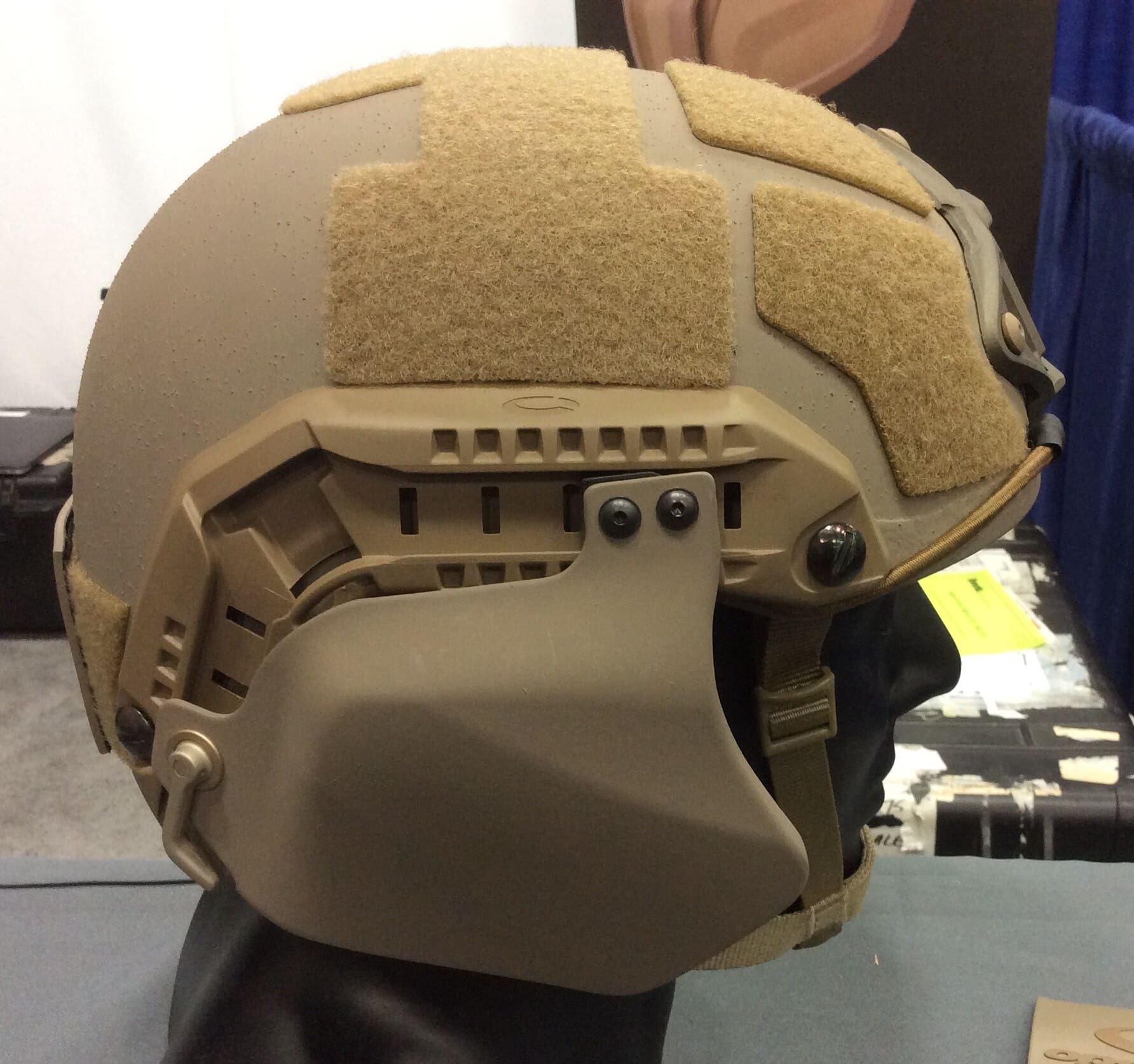 The Ops-Core FAST Side Armor is a low profile add-on which allows the user to still get a cheekweld on his weapon. Additionally, it is easy to configure the helmet thanks to its simple attachment system.
This is the reverse side of the Side Armor. You can see the hexagonal attachment cleat which slides into the track on the ARC rail. Once it is rotated, the shape won't fall out of the track. To secure the Side Armor the lever is rotated to lock it in place.
This chart characterizes the FAST Side Armor's ballistic protection.


Offered in slim or wide profile in high-cut or super high-cut in Urban Tan, Foliage Green or Black.
www.ops-core.com/fast-side-armor
Tags: Ops-Core, Warrior East