Primary and Secondary forum member Todd J has released this info on the G17M from his new equipment training. Indianapolis Police will be the first department to roll out the G17M which was designed specifically for the FBI contract. It is important to note that the upcoming Gen 5 will not have all of these features.
"Currently at our handgun in-service, and the 17M info has been released to the guys here, so I feel comfortable putting it out here.
Changes are:
1. New, "tougher" finish
2. Different rifling
3. Longer RSA
4. Reinforced front RSA notch
5. Smoother trigger (similar to G42/G43)
6. Flared magwell
7. Removed finger grooves
8. Safety plunger is oblong/rectangular instead of round
9. Ambi slide release
10. Magazine well cut out
11. Magazines have a slightly extended front lip."
This image was posted to the Internet by another member of IPD.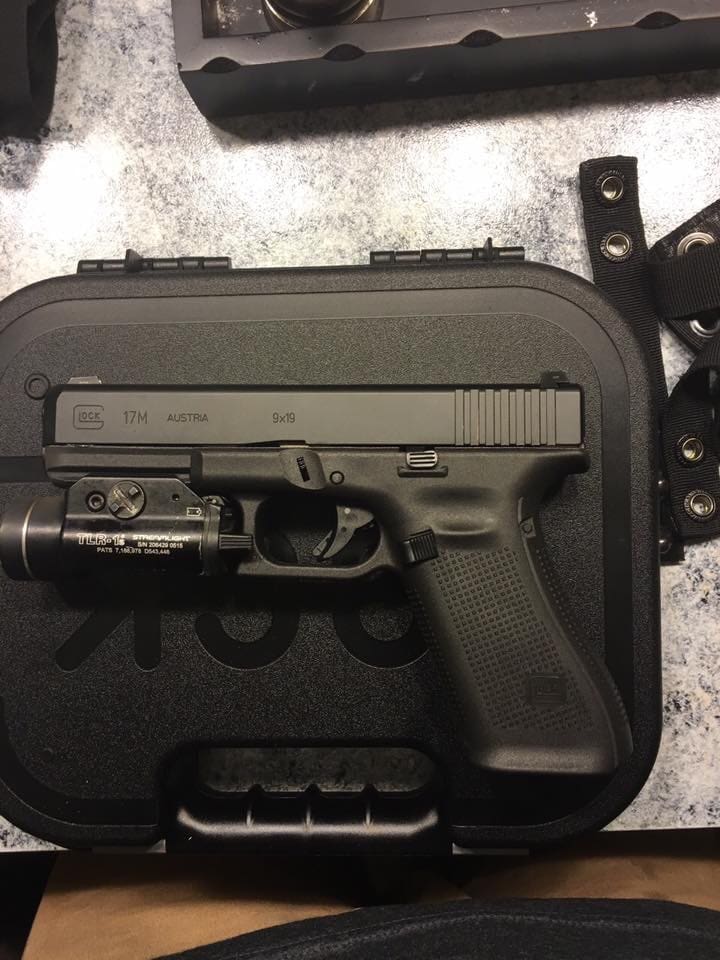 Tags: Glock, Primary and Secondary