Last month, the US Army released Maintenance Information Message #16-039 announcing the 30 Round Enhanced Performance Magazine for M4A1 but up until now, we hadn't seen it yet.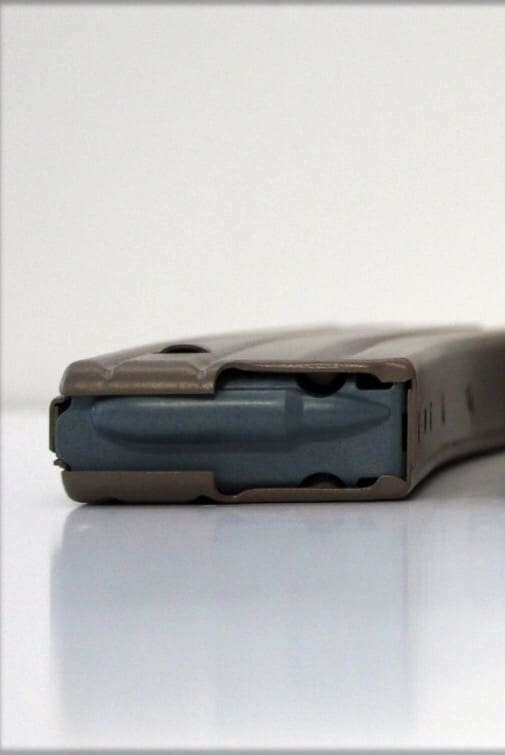 According to the message, the EPM was designed in order to reduce wear on the weapon when firing the new Enhanced Performance Round (M855A1). It sports a Tan body making it easy to identify and as you can see, the Blue follower is really more of a Grey color.
Below, you can see examples of the last few versions of issue 30 round 5.56mm magazines.
The magazine has been assigned NSN 1005-01-630-9508 and the previously issued magazine is NSN 1005-01-561-7200. The old magazine is now terminal with no material on hand, but can be acquired via a contact until Mar 2017. Minimum buy is Qty 100. Tye item managers are removing the current magazine from the assigned APL/AEL, leaving only the new magazine. The new magazine costs $11.20 while the old magazine is $13.35 so for once, we're getting something less expensive.