Back during SHApat Show we have you a little sneak peek at the Magpul Receiver Extension. Well, now they're available along with complimentary buffer components and better yet, they are offered for both the AR-15 and SR-25 platforms.
Receiver Extension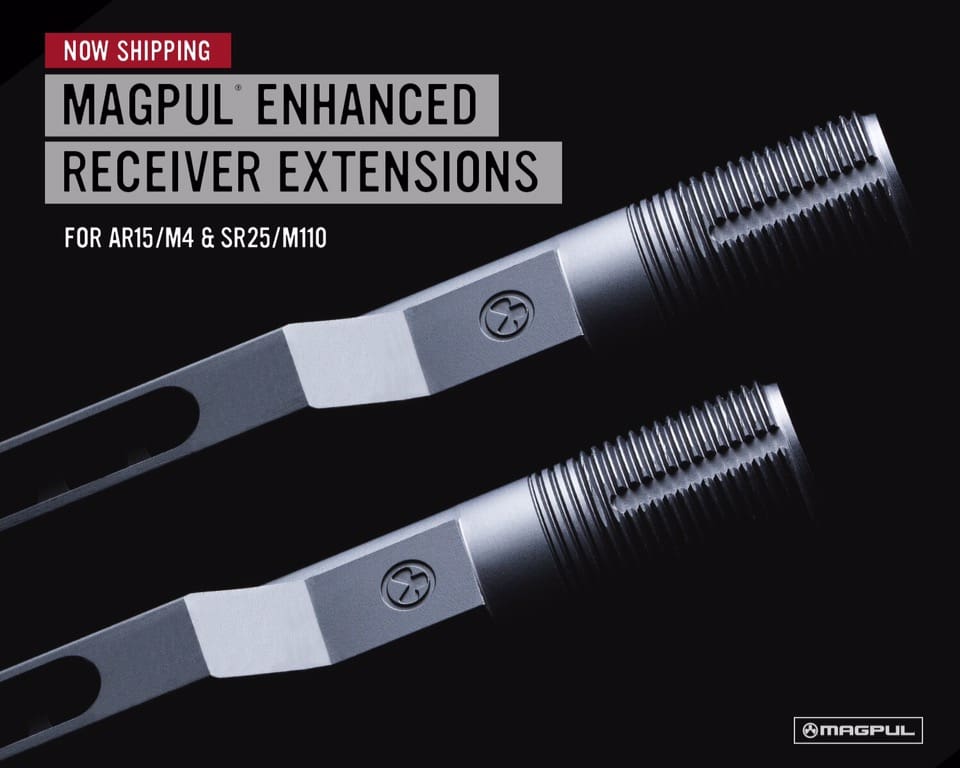 Not your average receiver extensions. Constructed of impact extruded 7075-T6 aluminum with Type III, Class 2 hard coat anodizing for an extremely hard, abrasion resistant surface. The interior of the receiver extension features Everlube® coating for enhanced corrosion resistance and reduced friction. Available in a 7-position AR15/M4 profile as well as a 10-position SR25/A5 profile optimized to fit with the full line of Magpul Mil-Spec carbine stocks.
Buffer Components
In addition to the new Magpul Receiver Extensions, you can satisfy all of your stock needs.
Stock components available are:
·Stainless Steel AR15/M4 Carbine Buffer Spring
·Stainless Steel AR15/M16 Rifle Buffer Spring
·AR15/M4 H Carbine Buffer
·AR15/M4 H2 Carbine Buffer
·AR15/M4 H3 Carbine Buffer
·Heat-Treated Castle Nut
·Receiver End Plate
·ASAP
·ASAP-QD
Get them at www.magpul.com/stockcompletion.
Tags: Magpul