I got a kick out of the Five-O Covert Shirt the first time I saw it. The print looks like pineapples from a ways off but as you get closer, you realize they're actually pineapple grenades.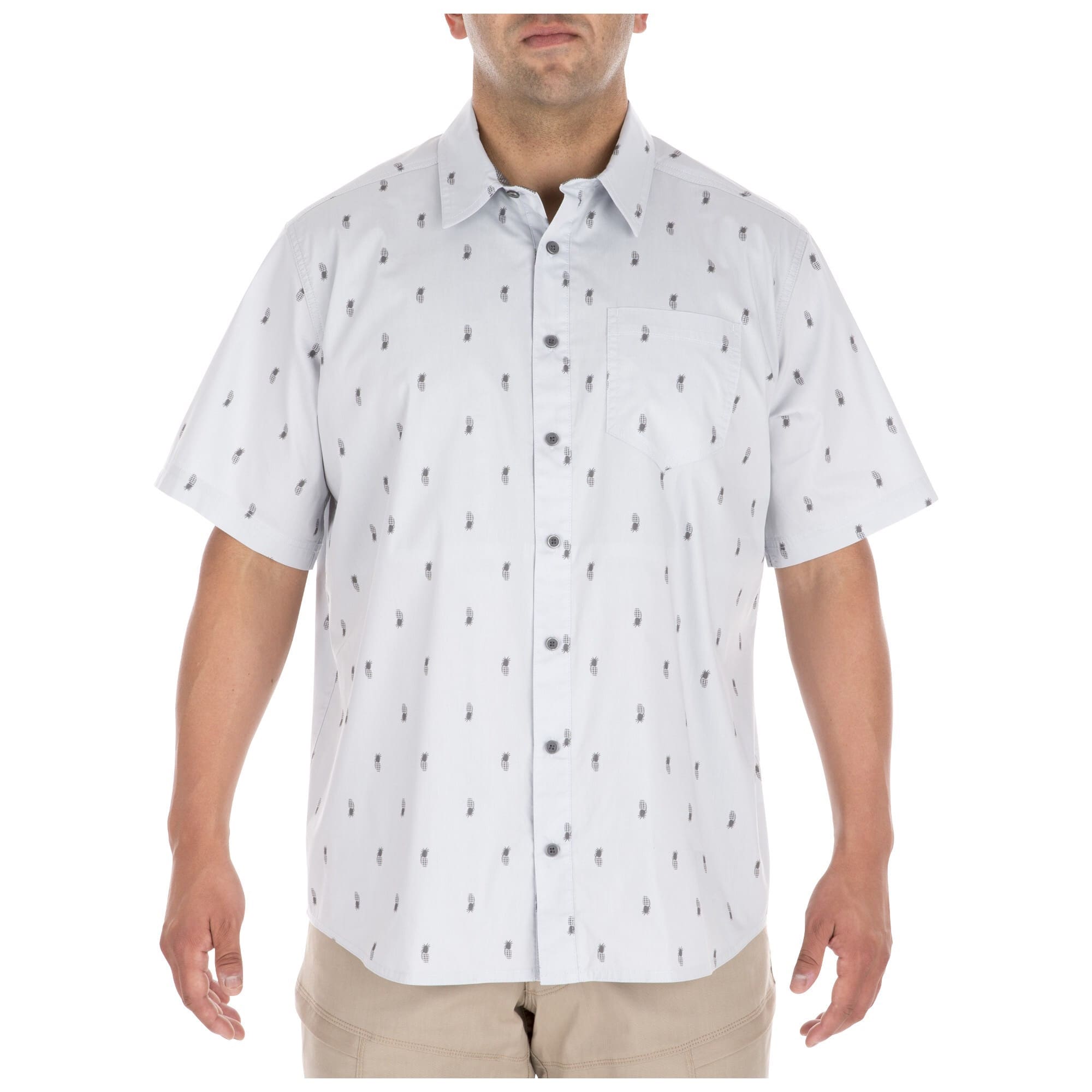 Intended for CCW wear, it incorporates 5.11's chest pockets as well as breakaway snaps and their RAPIDraw placket.
Offered in Black, White, Pearl (shown) and Spartan, sizes Small – XXLarge.
www.511tactical.com/five-o-covert-shirt
Tags: 5.11 Tactical