I enjoyed VLMS's Little Box of Violence for several months, but it is no more. The Little Box of Violence is Dead, long live the Little Bag of Violence!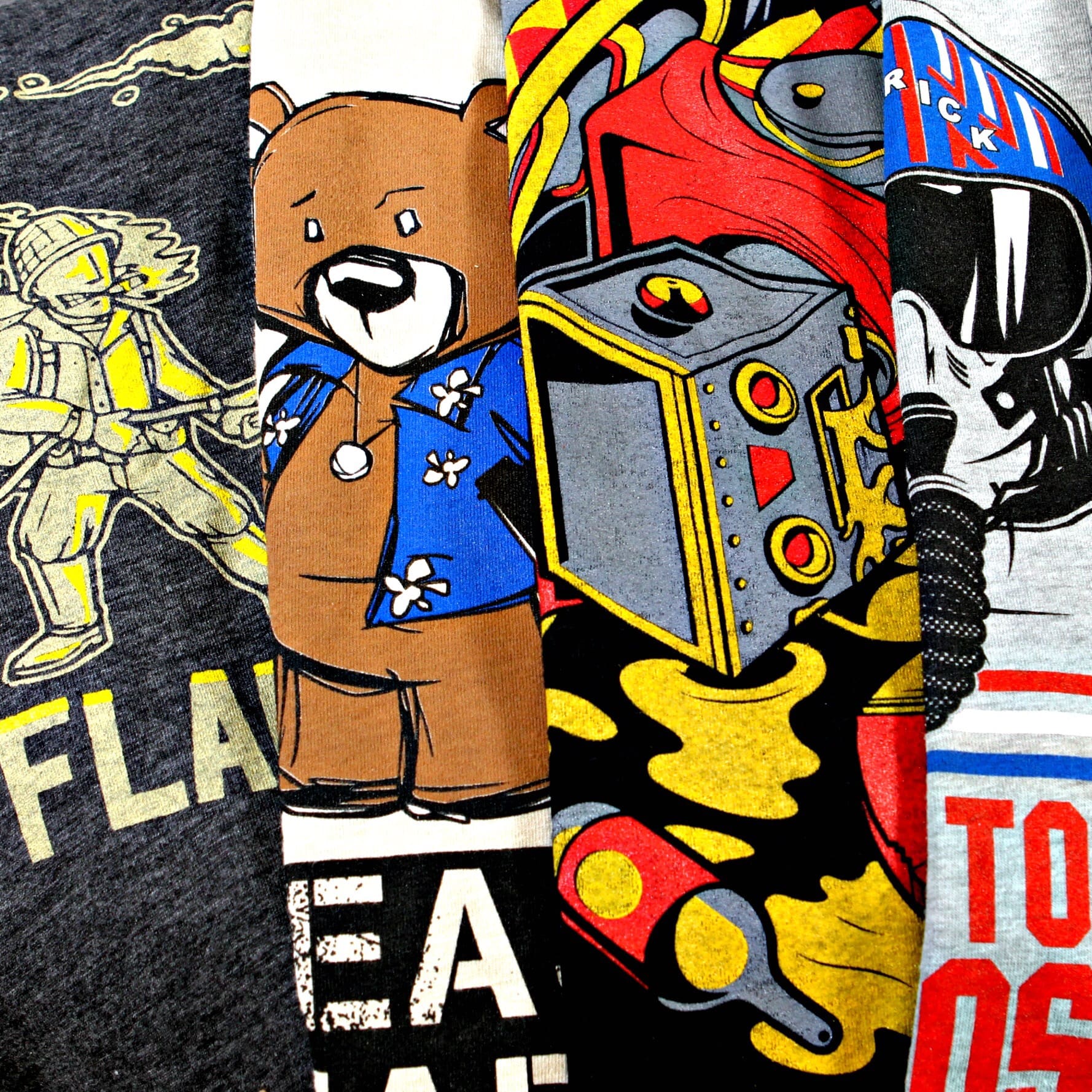 Dear People of Violence,
The Little Box of Violence just got a whole lot more affordable! Its now $30.00 with Free US Shipping! We're renaming it to the Little BAG of Violence since its now in a bag to save on weight so it doesn't have to go Priority anymore. The first BAG will ship on September 12th…and its a beaut if you like the seedy underbelly of Vietnam…and also hate people that park like assholes (ok, no more hints). We've refined the offering to give the majority of you what you liked best, exclusive, limited edition patches and shirts…with a twist of bullshit. We cut out all the bullshit people didn't want. Only about 50 new signups available!
Exclusive Shirt + Exclusive Patch + Small Mystery Item = $30 with FREE SHIPPING!
September's Theme: Me Love You Long Time
The new bag features a limited edition and exclusive-to-bag-subscribers T-shirt & Patch, plus a mystery item that will most likely get you arrested, or heavily fined for using it (but not illegal to possess).
Email us at [email protected] if you have any questions about the new program.
xo,
–Violent Little
How It Works:
Bills you $30.00 on the 1st of every month.
Bags will ship around the 10th of each month.
Cancel anytime prior to the 1st of every month, no bullshit, super easy.
Guarantee: Send your shit back for a refund if you don't like it.
Current subscribers to the Little Box of Violence needn't do anything, you will be switched to the lower plan automatically. ONLY ABOUT 50 NEW SUBSCRIPTIONS AVAILABLE.