I've seen early versions of the new A6 Stretch Rain Jacket from Beyond. The jacket incorporates panels made from what WL Gore called Topo stretch waterproof breathable fabric but niw its marketed as GORE-TEX® Flexible Fit Fabric®. They've combined it with a Lightweight, 3-Layer GORE-TEX® Waterproof Laminate for a very lightweight, high performance jacket. One of the advanatges to the Flexible Fit Fabric® is that they can offer a slimmer cut garment which will move with you and expand as you add underlayers.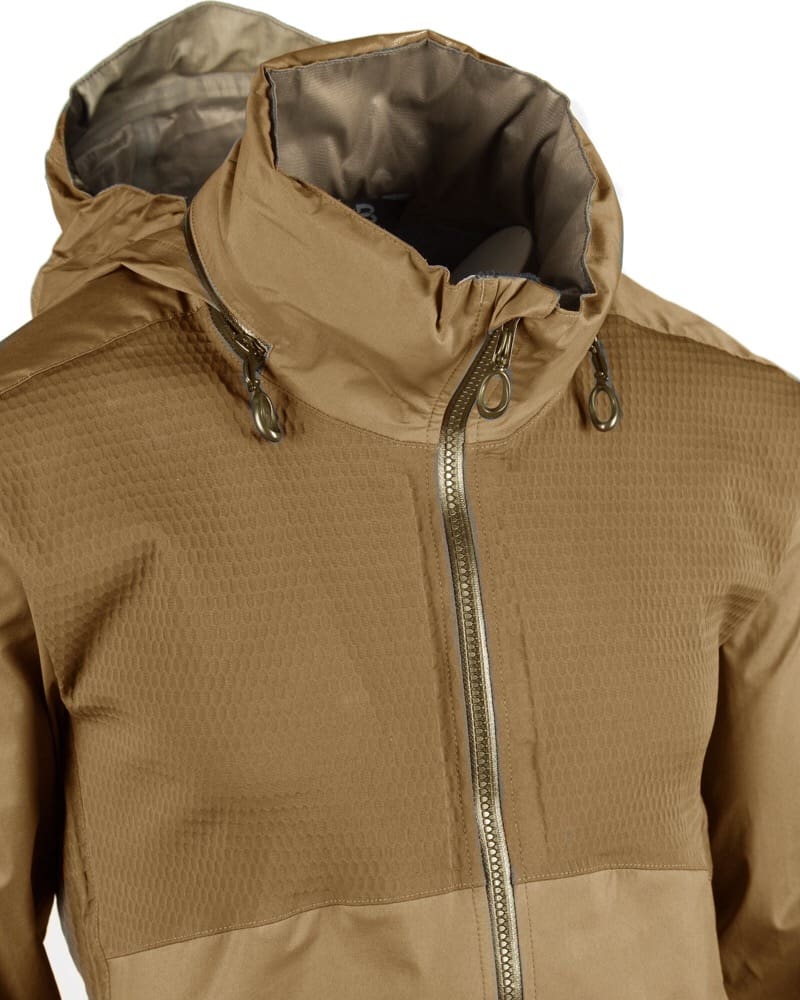 The A6 – Stretch Rain Jacket utilizes the latest in fabric technologies to offer unparalleled comfort in a fully waterproof jacket. Featuring panels made from the new GORE-TEX® 3-layer waterproof stretch fabric, the A6 – Stretch Rain Jacket works with the user by adding stretch to key areas such as shoulders, chest, and sides. This not only allows increased mobility, but also optimizes comfort by expanding to accommodate garments layered underneath the hardshell.
Features:
• Designed around a HALO jump profile
• Fully waterproof stretch panels throughout
• Full-featured hood accommodates a helmet and stows away securely in collar. Hood is equipped with a structured brim, dual face opening, and crown adjustments
• Bicep pockets with vertical zips
• Waterproof zippers throughout
• Zippered hand pockets
• Hook and loop wrist adjustment
• Drawcord around waist with adjustments concealed inside the hand pockets to reduce snagging
This will be a limited run of 500 and are available for purchase by contacting [email protected].
Tags: Beyond