There's not a lot that needs to be said about the TAC-AC. Rather, it's something that you get, once youve seen. Unfortunately, in this day and age, the TAC-SAC may be offensive to some, so I'll suggest you not go to the jump unless you're sure your career won't be in jeopardy.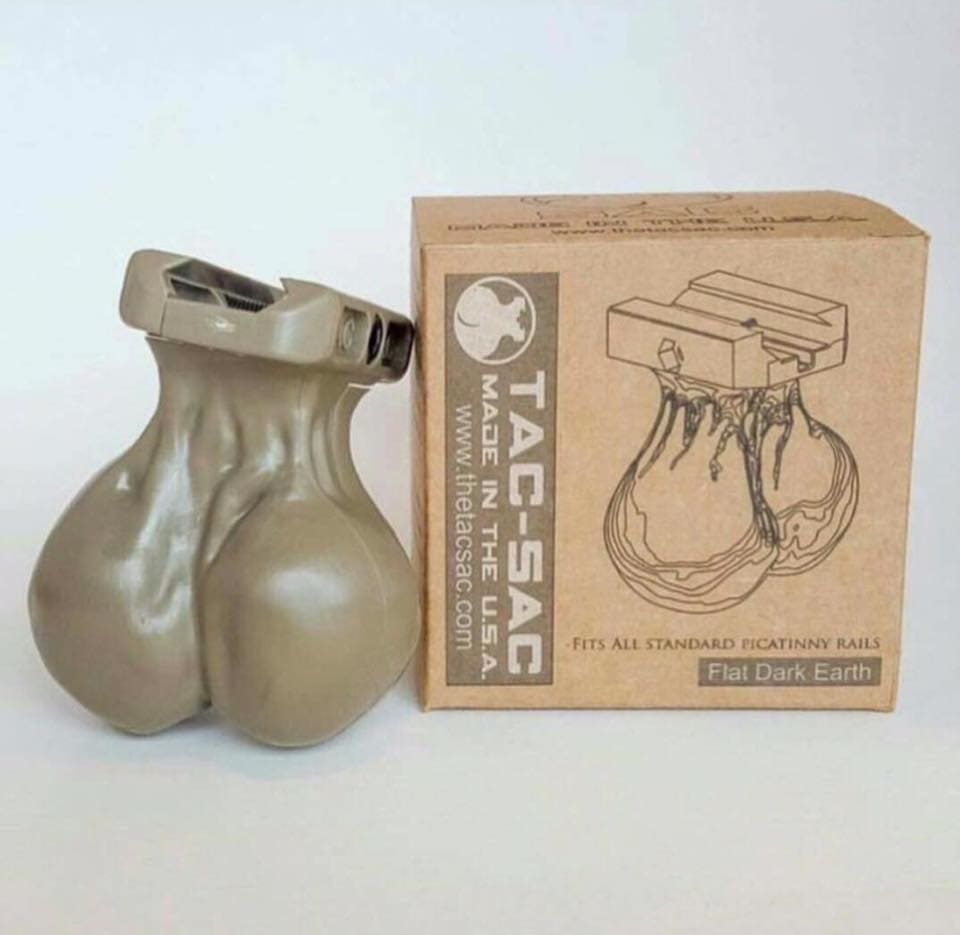 It's Picatinny compatible and it's Flat Fark Earth and Black, although some may complain that it's not available in other colors so as not to be accused of cultural appropriation. Also, it's made in the USA.
Get one for yourself. Get one for the gun nut in your life. Get two for Dave Reeder.
Tags: Tac-Sac