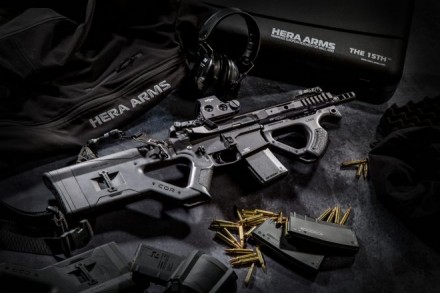 This unique stock and foregrip combination has been making the rounds across the internet, and to be honest it's a bit mall ninja-ish, but at the same time it also manages to be really damn cool. Like, I need to make a 'for fun' build out of these parts cool. Ghost In The Shell, Shadowrun, cyberpunk cool, if I may be so bold.
The two components are called the CQR Stock and CQR Front Grip, and are the creation of Germany-based HERA Arms, a company which specializes in manufacturing weapons and weapons accessories. Utah-based LAN World is the current importer of HERA Arms components into the USA, and supposedly they'll be offering the CQR parts in the coming months. I, assuredly like many others, eagerly await their availability.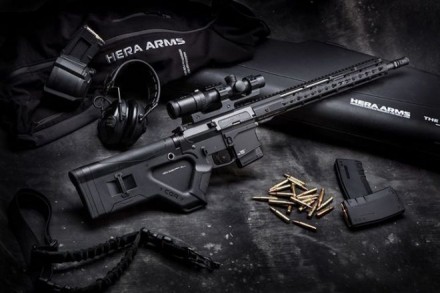 They're also making a Commiefornia compliant version, so if you have to neuter your rifle, at least it can be done in relative style.
– Tactical Fanboy