Back by popular demand, Bawidamann is offering pre-orders for the SFOD-A/SF DIVESHOOL VERSION/ CIVI Version.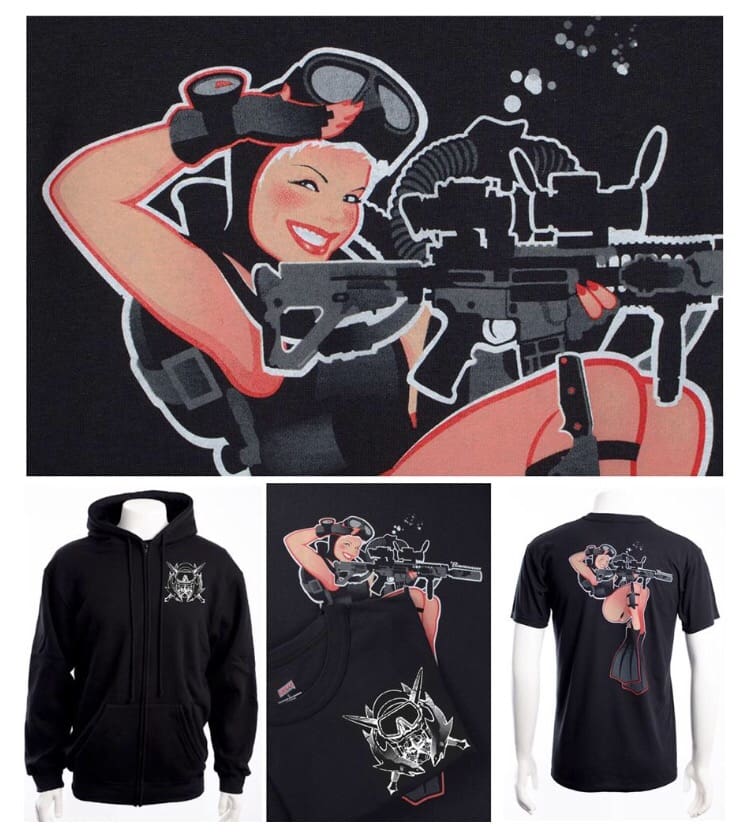 Years ago, Andrew Bawidamann drew an awesome depiction of a young lady in dive equipment. The image was adopted by many Special Forces Dive Teams for wear on team t-shirts.
About once a year, Bawidamann opens them back up for order.
He will leave this Pre-order open from 11/18/16 to 1/18/17. Whether you want just one for yourself of 15 for your team, here is your chance.
Once the pre-order window is closed he will run the whole Job. He needs a minimum order of 15 to get a customized ODA ### type set under the Dive Bubble. Make your Team order and put your ODA# in the ORDER NOTES.
For the rest of us non ODA/SF DUDES, you can get the DIVE GIRL /CALICO JACK SHIRT/HOODY. It is printed at the same time on the same press as the SF stuff and is just as badass.
DIVE GIRL HOODY PREORDER: CLICK HERE
DIVE GIRL SHIRT PREORDER: CLICK HERE
Note: THIS WILL NOT SHIP UNTIL 2.7.17. So Pretty Please don't expect this for Christmas.
Tags: Bawidamann