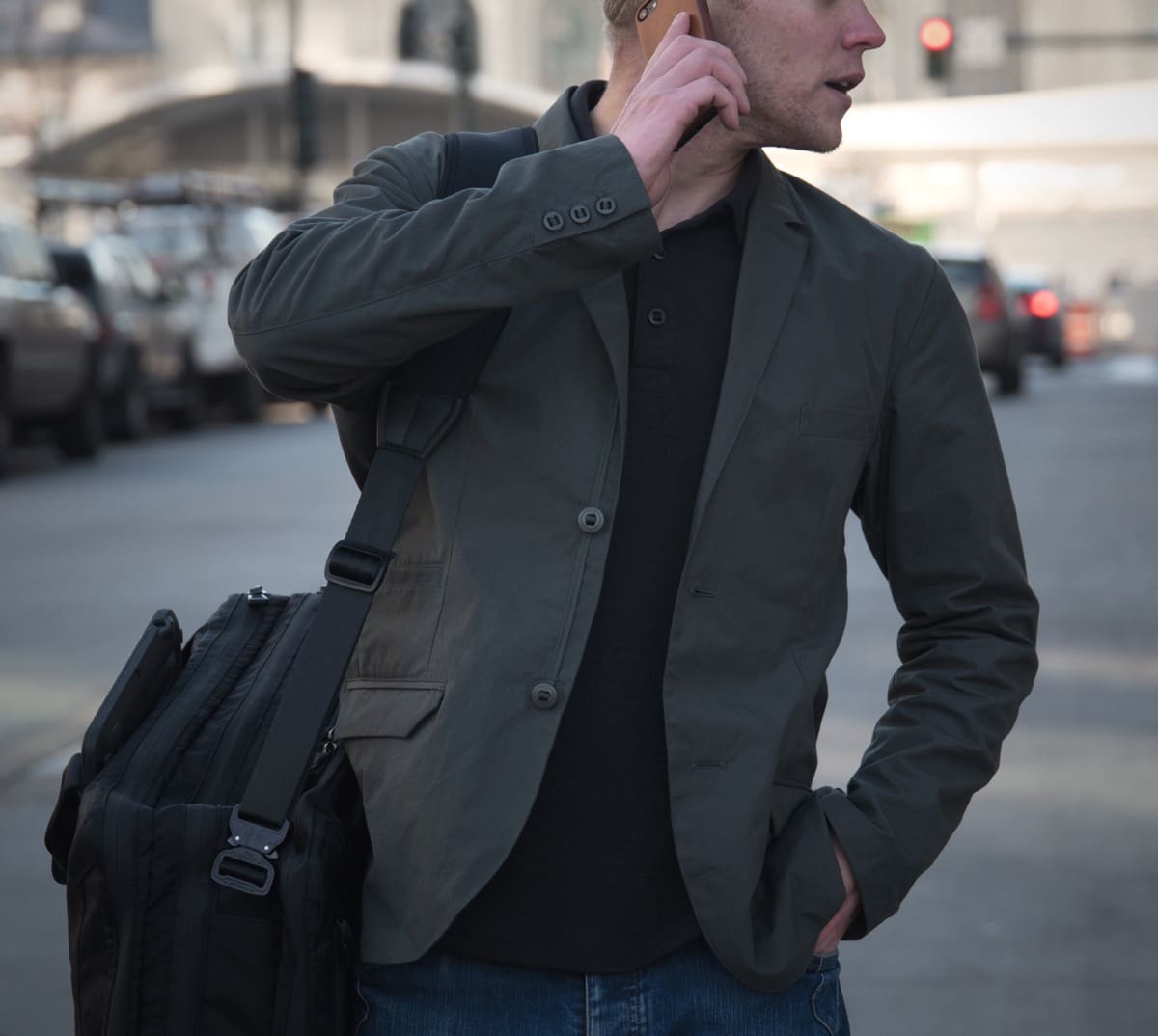 I am super excited about this launch. First off, it's on a Thursday rather than the normal Friday launch day for Triple Aught Design. Second, it's a blazer. The team at TAD hinted at this when I was out there in September, but I had no idea it would be this nice. Based on the photos, I think the Protocol will be great for those of you looking for a travel blazer. Now I know I just got a new blazer form another company, but a fella can have two, right? Maybe Mrs SSD will read this and get me one for Christmas.
Having a tailor isn't quite the mark of a gentleman that it used to be, but a great fitting blazer still is.
Made from Ventile, it is unlined and incorporates both a bi-swing back as well as a single vent amking itba great warm weather jacket. Additionally, TAD has finished the Protocol with their signature taped buttons, functional cuffs, and double welted, tuckable pocket flaps. This is a sporty looking coat.
Ventile, originally designed in the UK, is densely woven from 100% cotton using the world's finest long staple fibre. Its secret lies in the uncoated and non-laminated construction. The performance of Ventile® fabrics results from the properties of cotton fibres which expand in a uniform manner when they come into contact with water. This allows the interstices within the fabric to close up, preventing the further passage of water. In addition to this, Ventile is impregnated with a high quality DWR system which enhances the fabrics water resistant properties and increases performance. The fabric therefore provides excellent protection against the wind, rain, snow and cold, and a unique level of comfort that is highly breathable, very durable and quiet.
Features:
-Bi-swing back and single vent for enhanced mobility
-TAD signature slotted buttons at front and functional cuff closures
-Double welted front pockets with tuckable pocket flaps
-Single ticket pocket and dual internal welted pockets
-Field repair buttons included inside
store.tripleaughtdesign.com/Protocol-Jacket
Tags: Triple Aught Design