Last night, Strike Industries unveiled their new SI 2017 Pistol/Rifle which is created by combining this aluminum upper receiver with an MP5 Trigger Group and barrel. In case you're wondering about the stock, it's from a SIG MPX as they've incorporated the MIL STD 1913 rail to the rear of the receiver.
It's an interesting project as MP5 trigger packs do not have serial numbers and are not considered firearms. Consequently, this means that the SI 2017 component will be the serial numbered item. As you can see below, they've planned multiple upper lengths.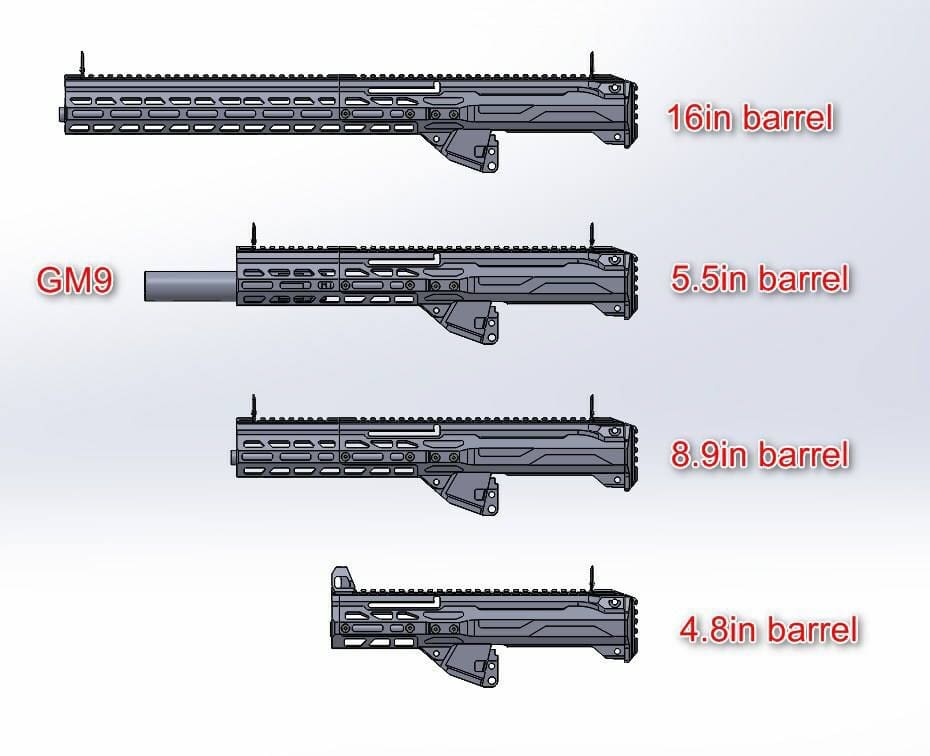 There aren't a lot of details yet, but it will be on display in booth #20114 at SHOT Show 2017.
Update: We received this info from Strike Industries:
First and foremost we are keeping the system true to the standard MP5 being one of the most widely used platforms for LEO/MIL worldwide. We don't want them to have to retrain to new operating procedures so still no bolt lock back. May be a possible upgrade in the future…

The upper is compatible with the already widely available MP5 Lower Receiver, Bolt and trigger pack, what we are aiming to provide is an updated modular upper with, barrel, handguard, and stock configurations for pistol, sbr and rifle options "user choice".

It will feature continuous top rail, MLOK rail system, integrated flip up front and rear sights on all length options except the shortest length due to structural limits and feature an ambi charging handle.
Tags: Strike Industries