During last year's SHOT Show, Original Footwear hosted a very popular patch swap event where attendees exchanged a personal patch for a limited edition patch from Original Footwear. They want this year's swap to be even bigger.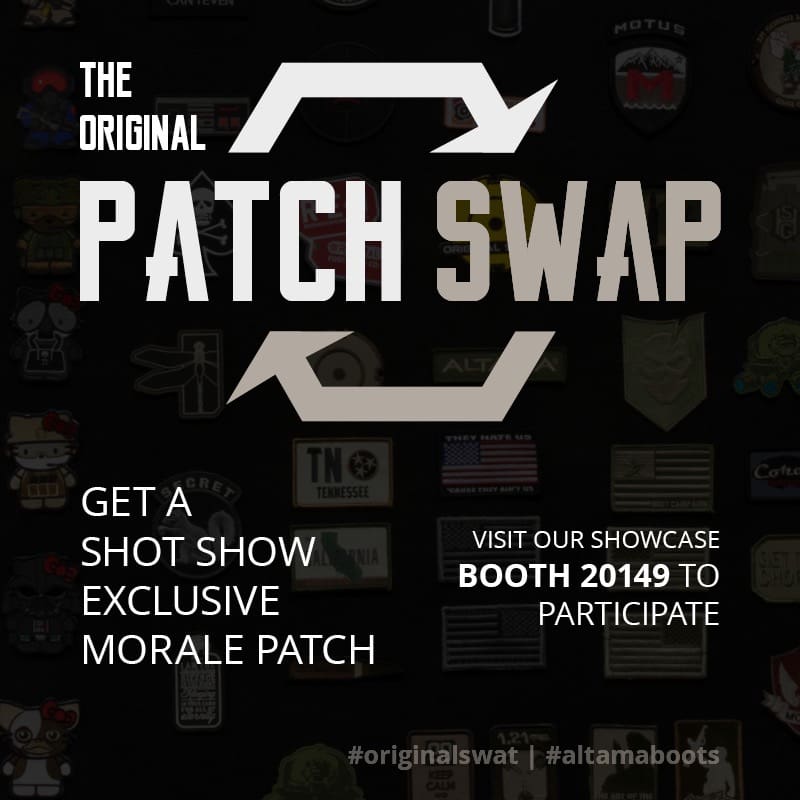 To participate:
-Visit the Altama/OSWAT Booth #20149 during SHOT Show (Jan 17 – Jan 20)
-Have your badge scanned at the booth
-Leave a patch of your own
-Receive one of 2 exclusive patches
-Participants will be entered to win pair of boots chosen after SHOT
They are also inviting folks who want to stop by the booth, to leave their stories of why footwear is important, both on and off the job.
One lucky participant will earn themselves free boots…for life!
Tags: Original Footwear