Who
Gen Kit Exchange is created by serving British soldier Alex Miller. He has also recently collaborated with a group called Cooper's Kit Corner to bring Kit Pest Reviews.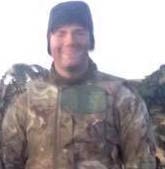 What
Gen Kit Exchange is an online marketplace where retailers or individuals can buy and sell new and used gear.
It's intended to be an alternative to the high fees that sites such as eBay and Amazon can charge for this market. You can sell anything on GKE with only a small number of prohibited items and as long as they're military related.
Kit Pest Reviews is a review blog with the intention of bringing unbiased, and relative gear reviews regularly. Anyone can send in reviews if you'd like to have them on the blog, however there is a handful of core contributors that are self confessed 'kit pests'. Another aim is to bring 'everyday' bits of kit into the light rather than, out of this world cutting edge technology that we might never see.
When
Alex started the Gen Kit journey nearing the end of the summer of 2016. It was crowdfunded over £1000 on Kickstarter which enabled Alex to create GKE much quicker and bring it out almost immediately at the start of December 2016.
Where
GKE is based in Newcastle Upon Tyne but is subject to move all over the UK, however if you're in a different country you can still buy and sell items on the site. The actual initial brainstorming happened on a broken-down coach on our to way an exercise in Denmark.
Why
Alex has been in the Army for 6 years and created GKE after noticing a lack of refreshing options in the kit market. He did some research and couldn't find anything like this available, instead only finding tired and old Facebook groups which just aren't relative to the great industry that this is.
After many hours of research he found a viable option for GKE which is where its at today. In the future it will develop into a new platform that will still hold the core principles that it does today yet bring many more exciting features to all that use it.
Tags: Whiskey 5