Princeton Tec has three updated products for the outdoor market.

First off is the Axis is based on the Synch. They've added a button and rheostat-like switch on the side which allow you to control the various functions which include Red, Spot and Flood with 200 peak lumens dimmable to 5 lumens. When you've reached either high or low lumens, the light will flash momentarily. Available in rechargeable and 3 x AAA batteries with a max runtime of 117 hours at the low spot setting.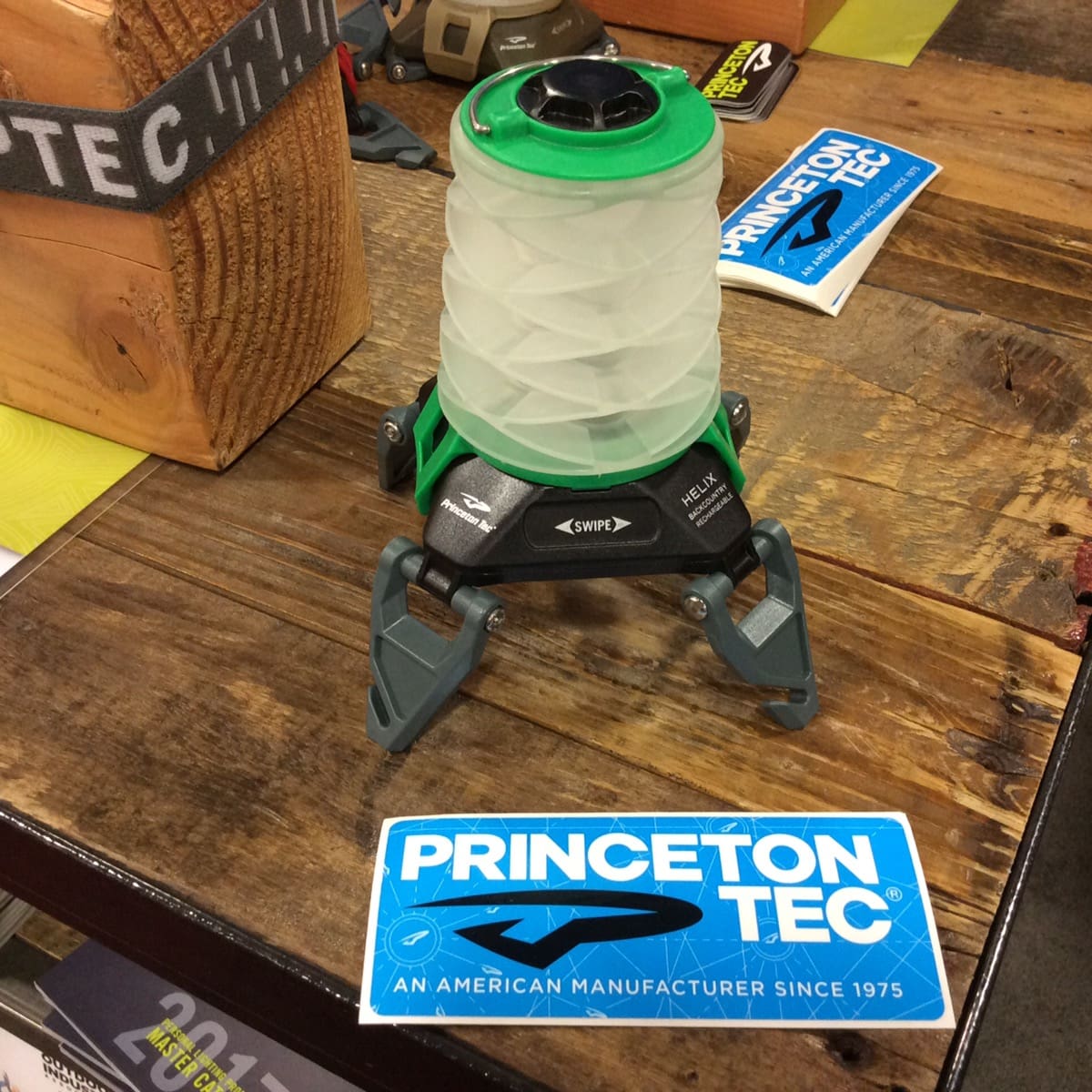 Next up is the addition to the Helix lantern line. The Backcountry lantern is now rechargeable with a collapsible globe and legs.

Last, but not least is the Aqua Strobe. Essentially, they replaced the Xenon bulb with an LED lamp. It is positively buoyant and will float with the head up so it's always visible. The waterproof light offers 100 lumes with visibility over one mile. One AA battery runs for 12 hours.
Princeton Tec lights are available for Unit and Agency purchase from ADS Inc.
Tags: Princeton Tec