IcePlate Offers three benefits; cooling, hydration and protection. Think of it as High School physics, wrapped in a water bottle, shaped like an armor plate.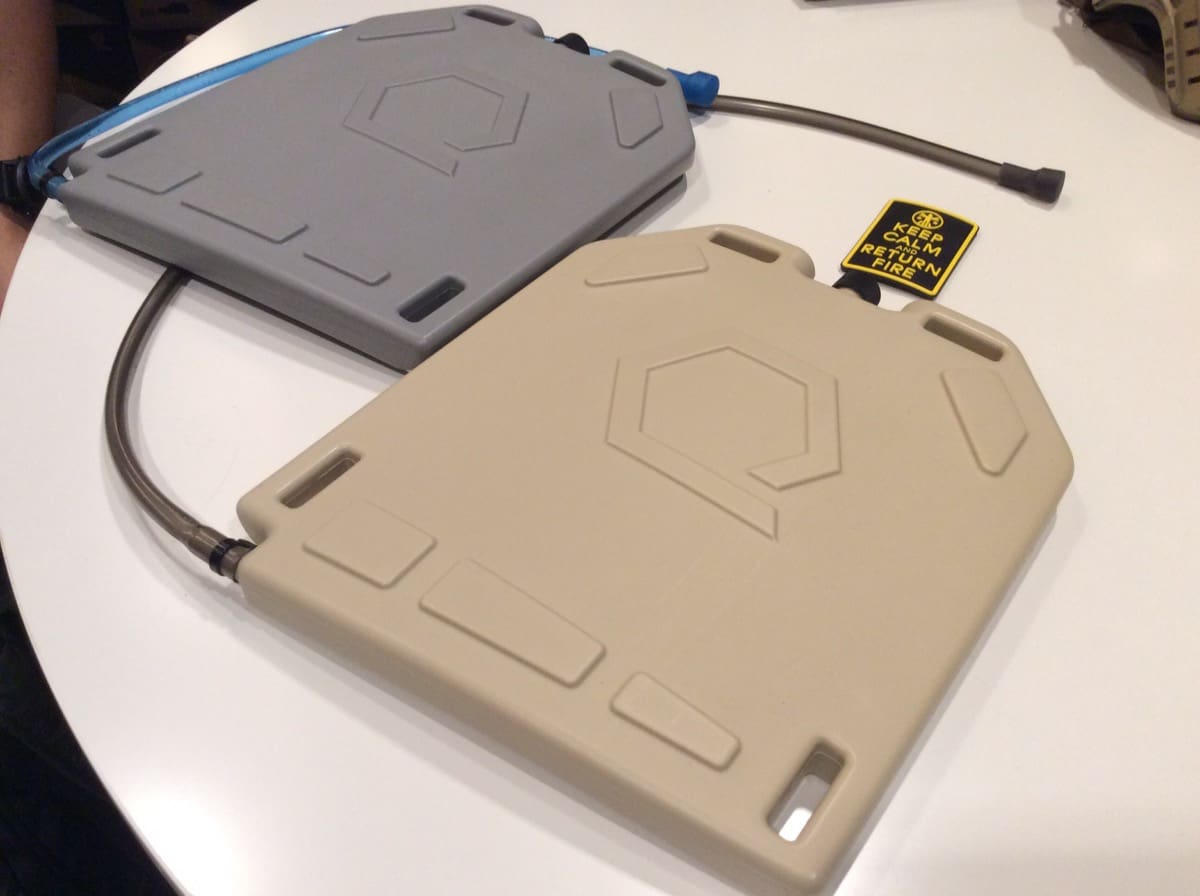 IcePlate is intended to be worn near the body in an Armor Plate pocket on a vest. At only 1″ thick, it's designed to be frozen and the 50 oz of water in the IcePlate's capacity offers 70 watts of cooling over two hours. Two IcePlates offer 140 combined watts of cooling which meets a US Army goal. What's more, it doesn't require power while worn. Additionally, as the ice melts, it offers portable water. Conversely, you can fill it with hot water. It also offers 30% more water storage for the same space as bottled water. It's also rigid, rather than floppy. Finally, video testing indicates that use of the IcePlate behind soft armor eliminates back face deformation from the NIJ standard of 44 mm down to 0.01 mm, and that's in all three modes, ice-filled, water-filled and empty.
The IcePlate design is stackable and incorporates an asymmetric drain so you get every last drop. At SHOT Show, Qore Performance is introducing Coyote color to join Clear and Wolf Grey.
IcePlate 2 will introduce a quick disconnect tube so you can configure your hose on your kit just once and won't have to snake it in and out every time you fill the IcePlate.
Tags: Qore Performance