Awhile back we posted a preview of Snake Eater Tactical's rifle plate carrier and its unique grid mounting system.
Although he came up with the grid concept right away, over the past two years, Inventor Chris Calvert has refined the design of the plate carrier to give it a proper platform. They are using Whiskey 24's Acronym laminate which is plenty strong for this application.
The idea of using 550 cord to attach pouches to a platform is foreign to many SSD readers because it went out of fashion before the war. You have to consider, the Grid system was designed specifically for use with 550 cord, unlike using parachute cord to attach a pouch to PALS which has a lot of wiggle room for the cord to move around. However, Snake Eater has moved beyond just 550 and has also used shock cord, for some applications, which can be used to hold items like tourniquets and chemical lights.
They've also introduced a Velcro panel to the front in order to attach cummerbunds or their magazine carrier panel as well as those from other vendors.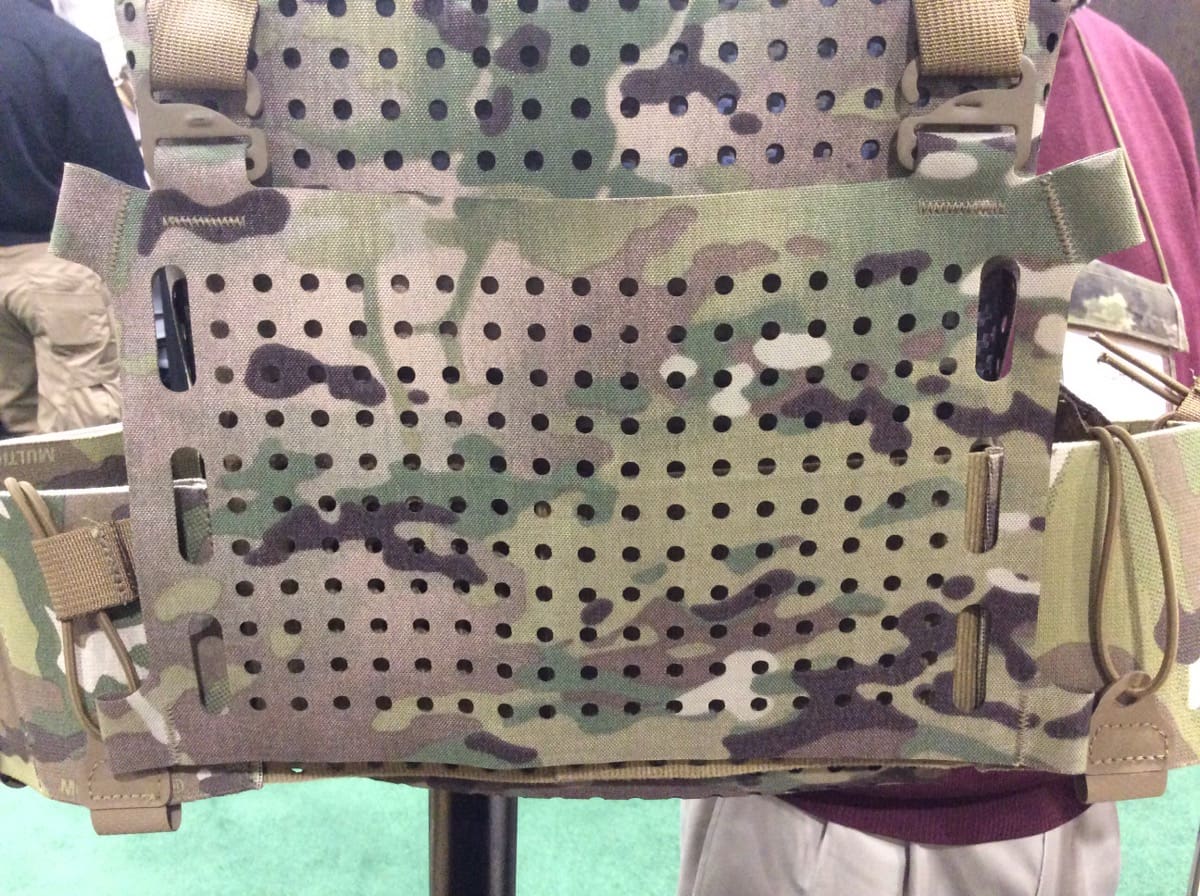 As a complimentary feature they've offered loops to accept G-hooks or SR buckles. The loops can be tucked in when not in use.
The inside of the carrier uses four-way stretch and will accept Medium – XLarge SAPI cut plates so you don't need sized carriers.
Tags: Snake Eater Tactical