Heckler & Koch displayed this facsimile of the US Army's Compact Semi Automatic Sniper System. This is the lastest version of the M110A1. Interestingly, the Army kept the M110 nomenclature with a model update even though this new variant is a completely new weapon. I'm sure someone will come up an example, but off the top of my head I can't think of another example where they've replaced a weapon or vehicle with a different version but kept the same model number. Naturally, this strategy was used in order to avoid starting an entirely new Program of Record, but it could certainly lead to confusion for those not intimately familiar with the capability.
The H&K entry was initially selected by the Army, sporting a proprietary HKeyMod rail. It was replaced with this M-Lok Geissele rail we first told you about during Modern Day Marine last Fall. It is equipped with a 6-9 Harris bipod.
Despite rumors to the contrary, the H&K CSASS continues to incorporate an OSS SRM6 suppressor.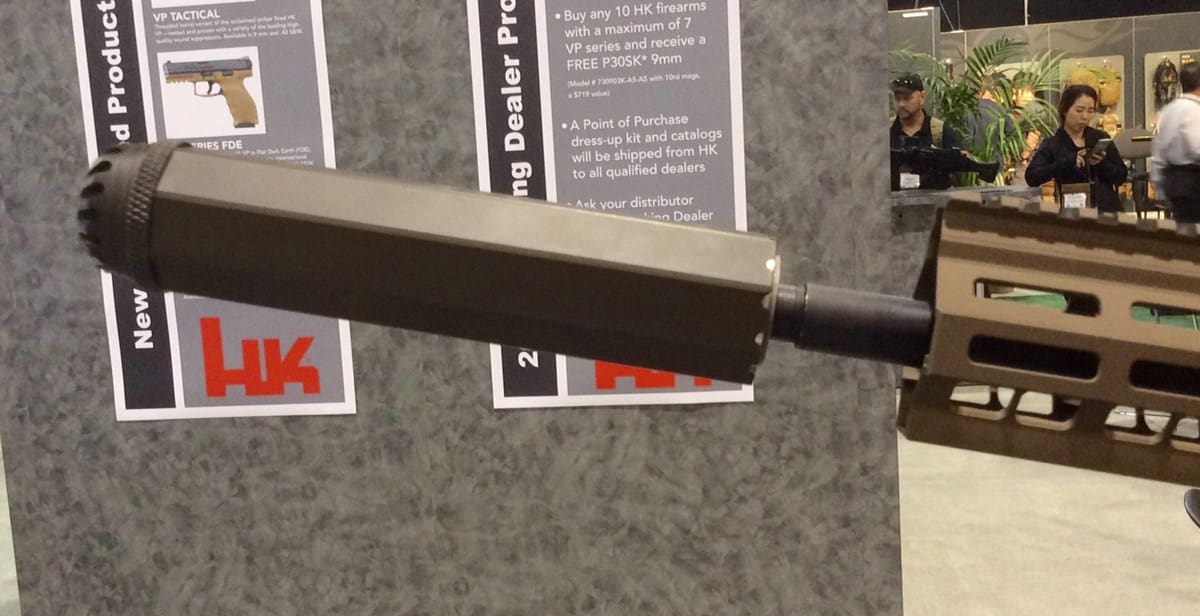 You'll also note the Schmidt & Bender 3-20×50 PMII Ultra Short scope paired with a Geissele optic mount.
Below is the Collapible Buttstock with adjustable comb.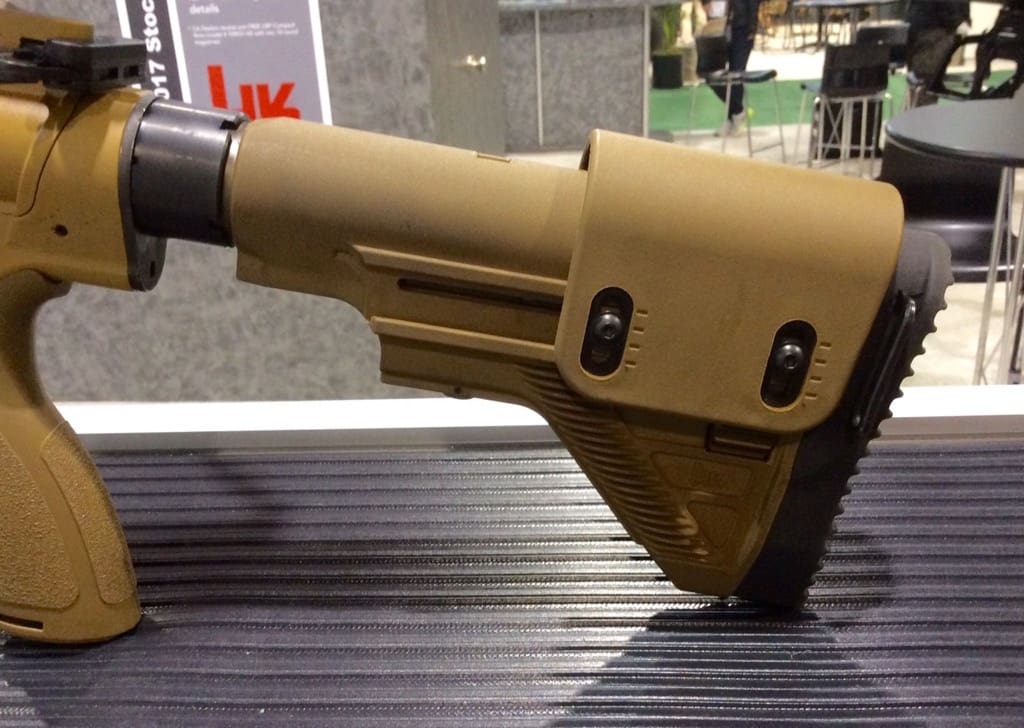 One of the goals of the CSASS program was to lighten the weight of the rifle as well as reduce its length. The M110A1 weighs 6.8kg and incorporates an aluminum receiver, unlike the steel version used in the Bundeswehr's G28 sniper rifle it is based on.
Tags: H&K