I was told by a little bird to stop by the FN America booth and take a look at the select fire ARs. Sure enough, my trip was rewarded with the FN 16 Tactical II Pro. This one had an 11.5″ barrel but as I understand it, there will be 10.3″, 11.5″, 12.5″, 14.5″, 14.5″ pinned, 16″ and 18″ hammer forged barrels featuring a 1/7 twist and the Hodge barrel profile. Oh yeah, did I mention that the Pro was developed in conjunction with Hodge Defense Systems?
FN has incorporated the SureFire WarComp.
You'll notice the Hodge MLok handguard with FN badging, Magpul grip and stock along with oversized Bolt Catch.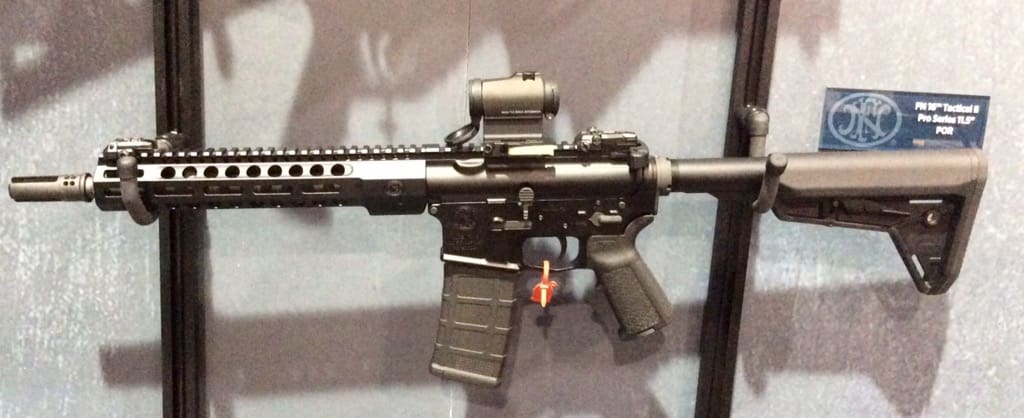 The thing about the Pro series carbines is that they are being offered as COTS options for government customers, but I'm hoping to see them offered commercially soon, as well.
– Eric Graves
SSD Editor
Tags: FN USA, Hodge Defense Systems