My friend JP has posted the first story mentioning H&K's new 433 on his blog, Strategie & Technik.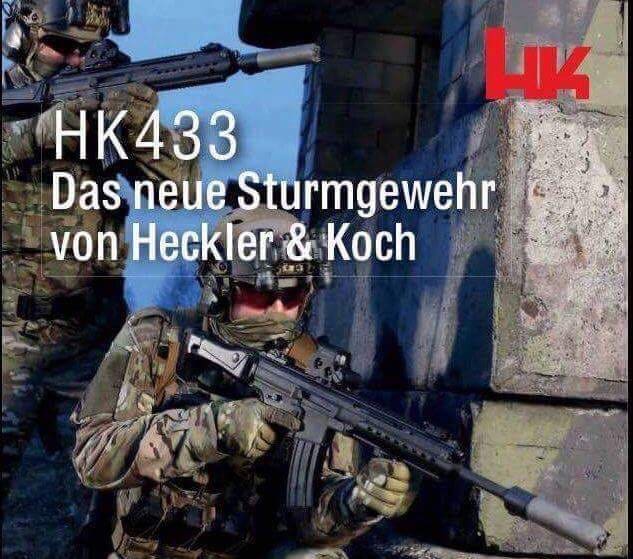 The blog is in German and rife with technical jargon making it difficult for many to make out. The guys at Spartanat have provided this translation. Correction, Mike Hartman provided the translation.
Roughly translated from German:
"The system connects – as HK in a first info – the advantages of HK416 and G36, both known as short-stroke gas pressure loaders with rotary head closure. The modular, two-hand operated weapon is not an AR-15 architecture, which eliminates the buffer tube. This allows the assembly of a foldable, length- and height-adjustable shoulder support. The transfer lever has an integrated closing aid, can be mounted without tools on both sides of the gun and remains in its position during the closing movement. The barrel lengths are interchangeable on utility level. The "Lower" can be adjusted to the G36 or the HK416 operating concept (45/90 or 90/180 degree firing levers). All loading operations can be carried out in the safe state. In accordance with the NATO standard AC225 / D14, safety is given according to the manufacturer in both the safe and the firing state. The upper part of the housing has a continuous 4694 rail at 12 o'clock. On the hand guard, a Mil-Std 1913 rail is still attached to 3 and 9 o'clock HKey interfaces and to 6 o'clock."
Update: Larry Vickers shared these photos os the 433 on Facebook.
Additionally, SPARTANAT shared these images from H&K.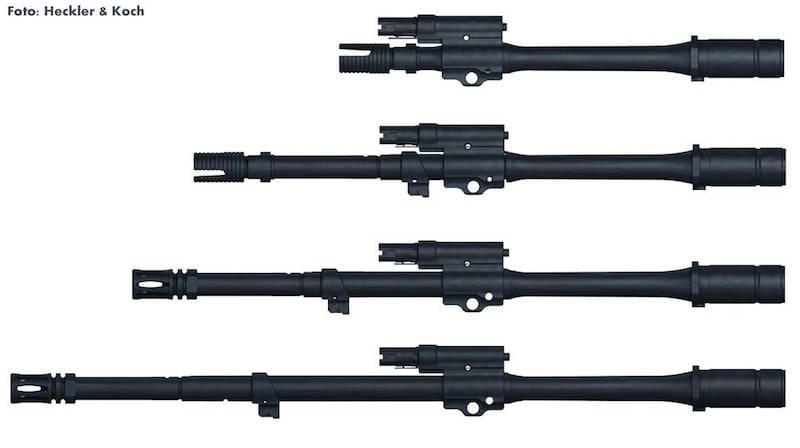 I hope to see it first hand during next month's IWA in Germany.
Tags: H&K, Spartant, Strategie and Texhnik