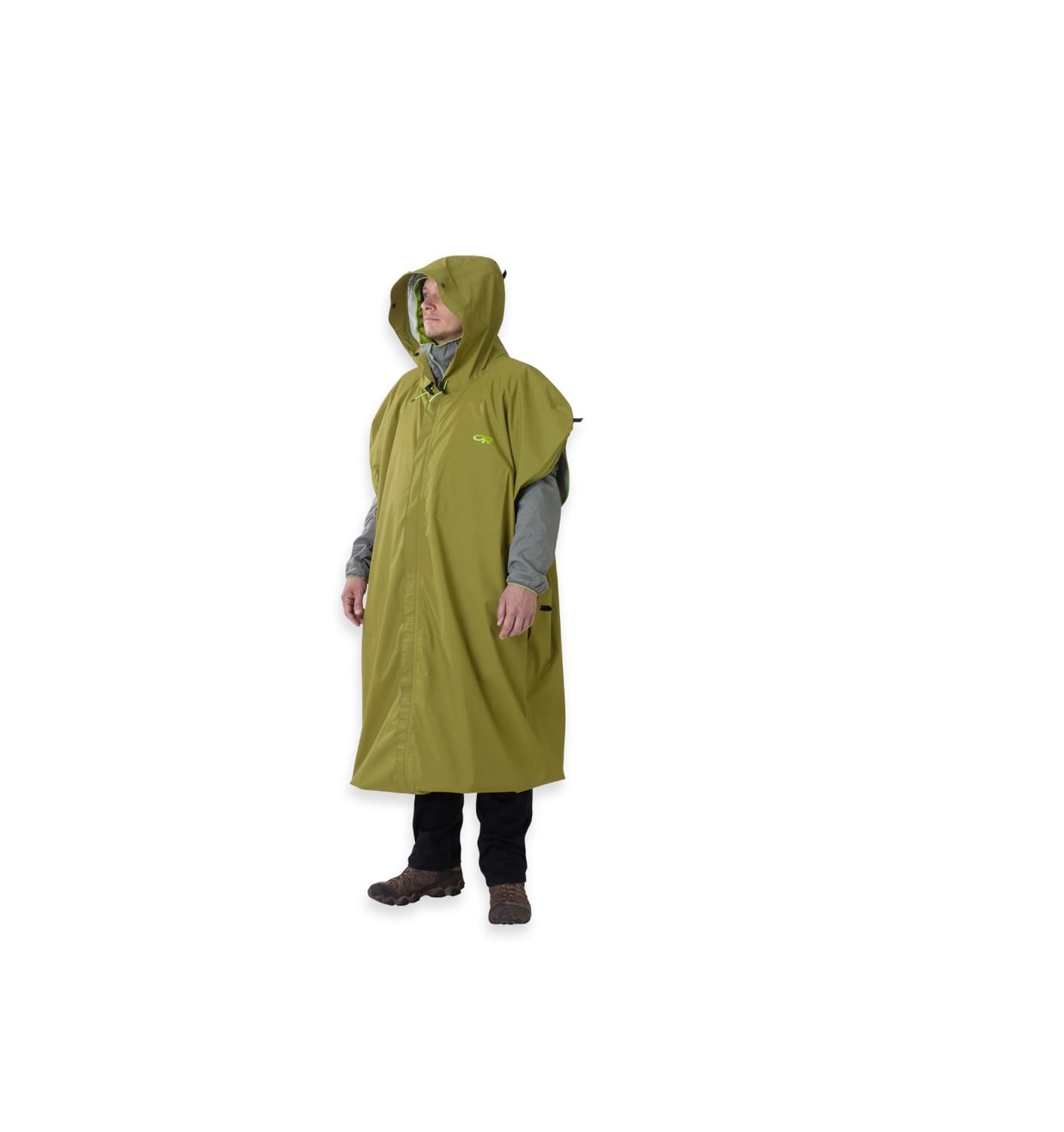 Outdoor Research suggests these uses for their waterproof/breathable Wilderness Cover:
1) Wear it as a poncho
2) wear it as a poncho with the bottom cord cinched up around your waist
3) use it as a waterproof bivy sack
4) rig it as a mini-shelter or tarp
5) stuff it in the included stuff sack and carry it with you to use while backpacking, hunting, hanging out at a music festival, or crewing at an ultra marathon
6) keep it handy so you can show your friends all the cool stuff it can do.
In fact, OR claims the only thing you can't do with their Wilderness Cover is use it as a raft, but they've obviously never built a poncho raft.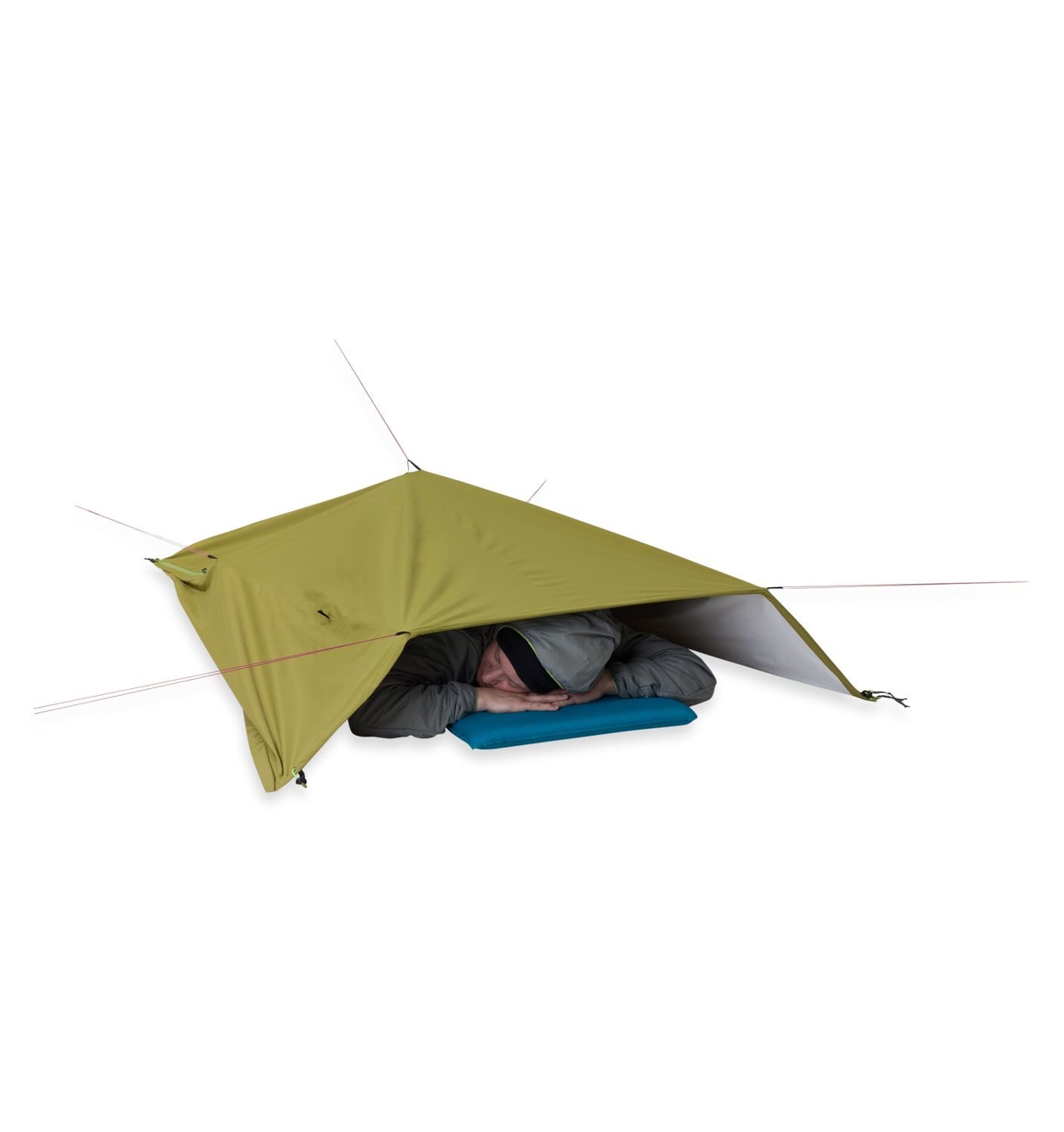 Offered in Black and Hops (seen in photos).
Thanks JK!
Tags: Outdoor Research