Tasmanian Tiger displayed several news items including the TT Plate Carrier LP and TT Plate Carrier SK.
TT Plate Carrier LP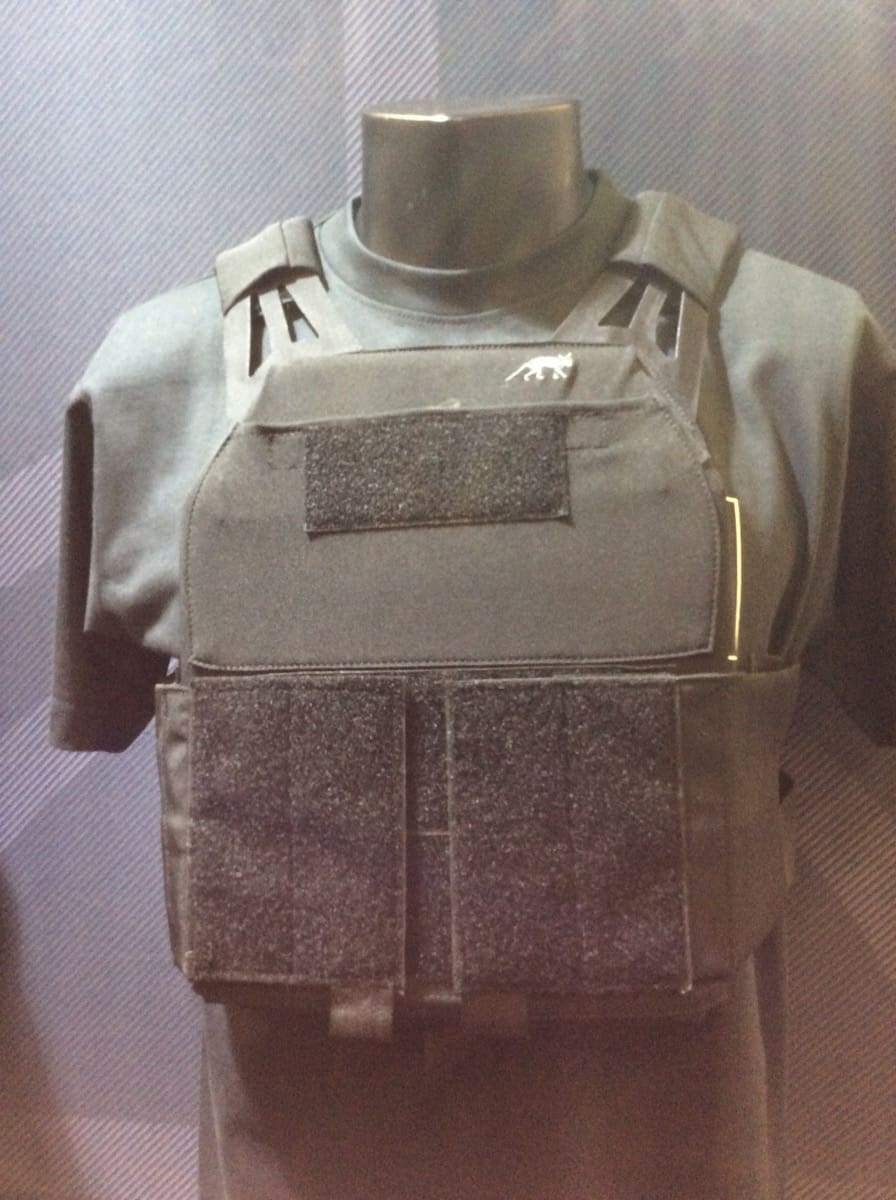 Manufactured from T-Stretch and T-Square Ripstop, the TT Plate Carrier LP is a lightweight carrier which weighs just 375 g and is designed to be worn under outer garments for low viz operations. Consequently, the materials are elastic for a snug fit, yet incorporates air permeable mesh on yhe interior so you don't overheat. Additionally, there is a small pocket with Velcro closure at the front for flat items and Velcro panels at the front and rear for ID. The shoulder straps are adjustable for length and the cummerbund offers waist adjustment. The Vest fits all standard Schutzklasse (SK) 4 panels up to 30 x 25 cm.
Offered in Black, Coyote Brown and Olive.
TT Plate Carrier SK
The skeletonized design of the TT Plate Carrier SK is manufactured from TPU Cordura 700D with generous PALS compatible Velcro fields at the front and rear. It weighs 490 g and will integrate the TT FL Chest Rig. The waist strap is a simple bungee-style affair with side release buckle attachment. Finally, the vest comes with two elastic plate pockets which will accept most any SK4 plates from 30 x 25 cm up to 33 x 27 cm. This design allows the carrier to cradle the plates which are contained within the pockets.
Offered in Coyote Brown and Olive.
Tags: Tasmanian Tiger