Last month, we told you about a directed requirement from Army Vice Chief of Staff GEN Daniel Allyn for a new 7.62 Squad Designated Marksman Rifle and internal, service discussions for expansion of that capability as a Battle Rifle, to all members of the rifle squad.
Based on briefings conducted at the NDIA Armaments Conference by PEO Soldier's PM Weapons team, along with discussions with industry, we have an update on Army plans to field a new 7.62 NATO capability within the next 24 months.
First off, although a contract has been awarded for H&K's Compact Semi Automatic Sniper System, the weapon remains unfunded for FY17. Currently, type classification is planned for FY18.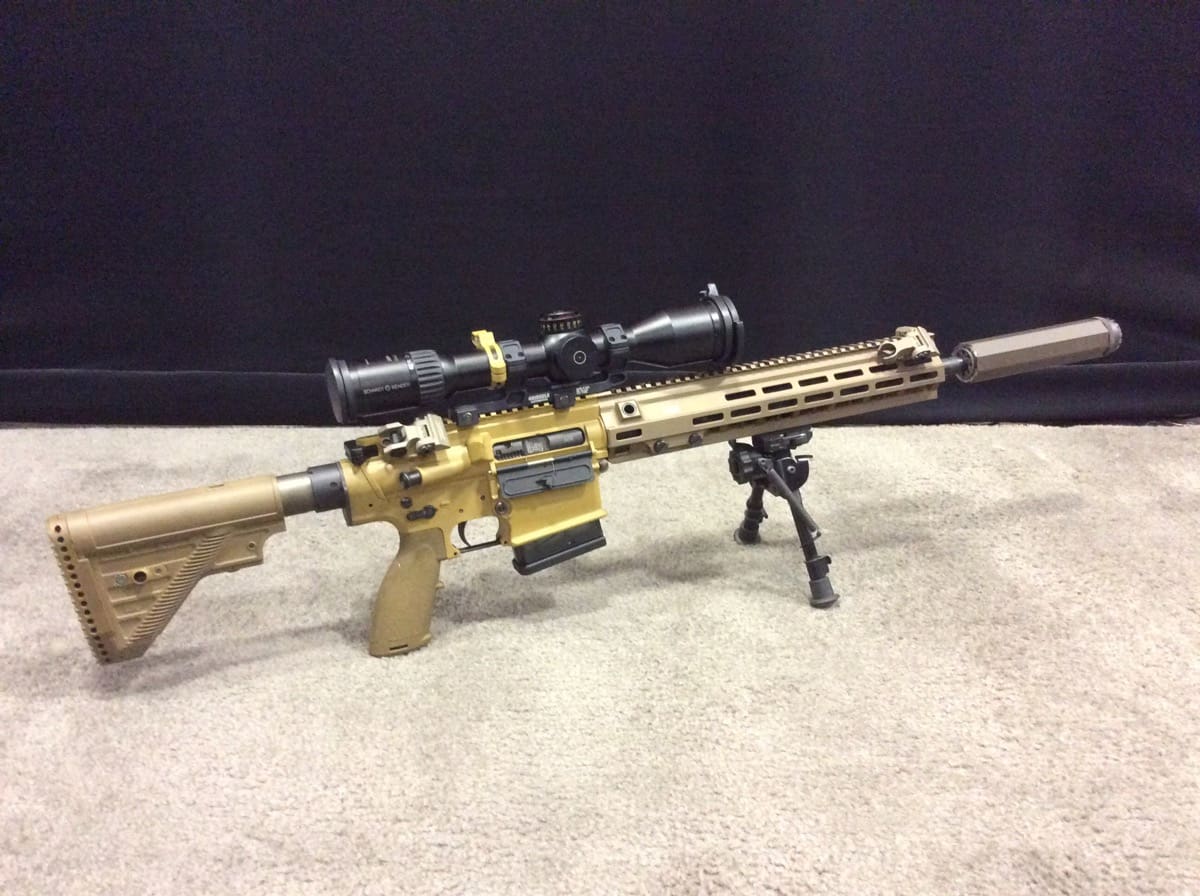 However, the Army is also committed to concurrently fielding an SDMR based on the same platform as the CSASS.
According to briefing slides provided by PM Soldier Weapons, an Army directed requirement to engage enemy personnel at the Squad level from 0-600m, dated December, 2016 will purchase "6,069 HK G28E rifles" via an urgent material release.
The Army plans to use the existing M80A1 ammo for the SDMR, which is a 7.62 version of the 5.56mm M855A1. The rifles are said to be configured in a similar fashion to the CSASS, with Geissele M-Lok rail and OSS suppressor. However, the SDMRs will be outfitted with an as-of-yet still unselected 1-6x variable optic rather than the CSASS optic from Schmidt & Bender.
While there has been talk of adding up to two SDMRs per Squad, internal Army discussions continue about expanding the basis of issue of a 7.62 rifle, now referred to as the Interim Service Combat Rifle to all BCT members. However, there is still no formal requirement for the ISCR, and acquisition officials are leaning forward on the foxhole in anticipation, prepared to make this happen as quickly as possible.