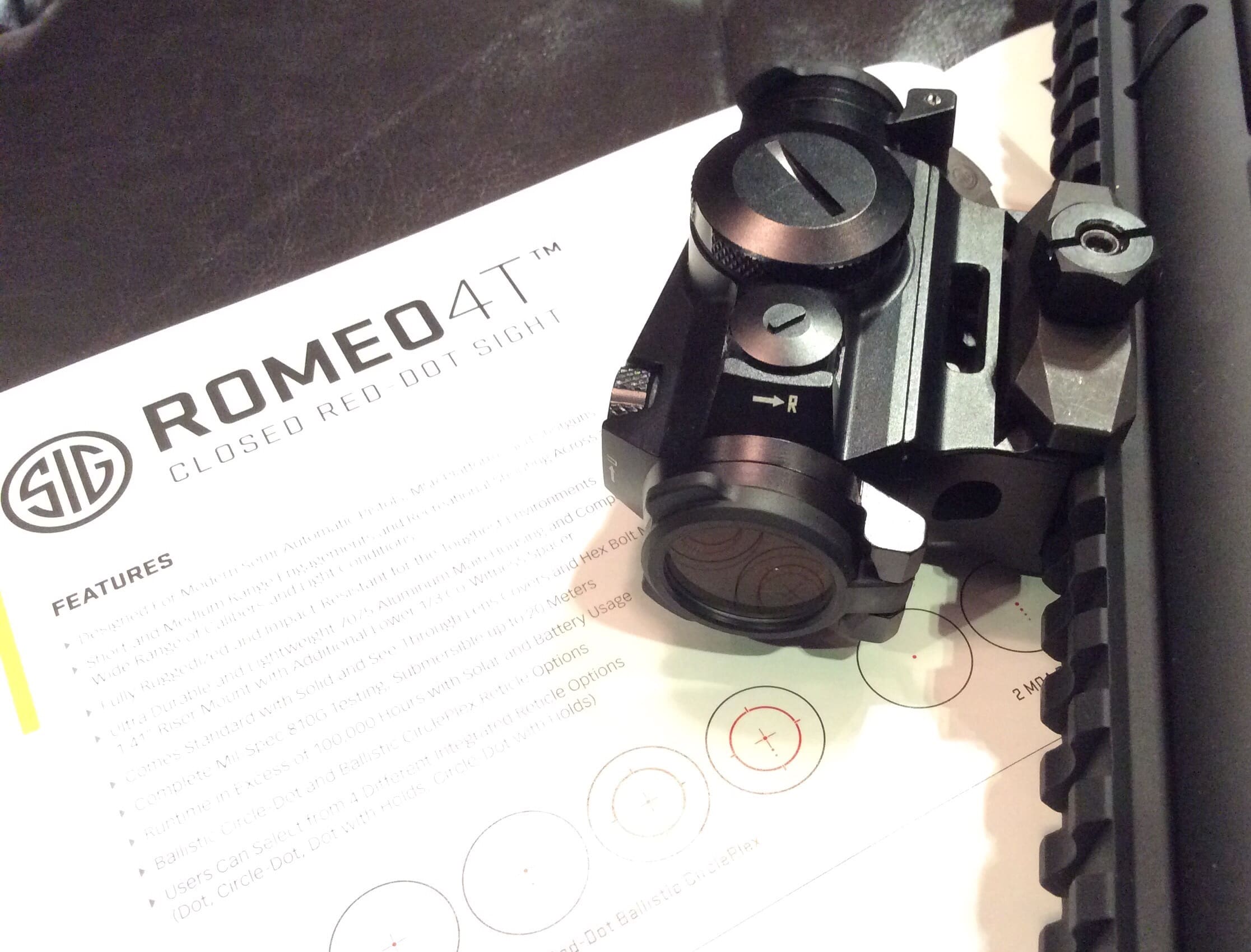 The SIG ROMEO4T is a 1×20 red dot sight with a CR2032 backup and Solar Panel primary power source along the top. Using solar power and battery backup, you can expect in excess of 100,000 hours.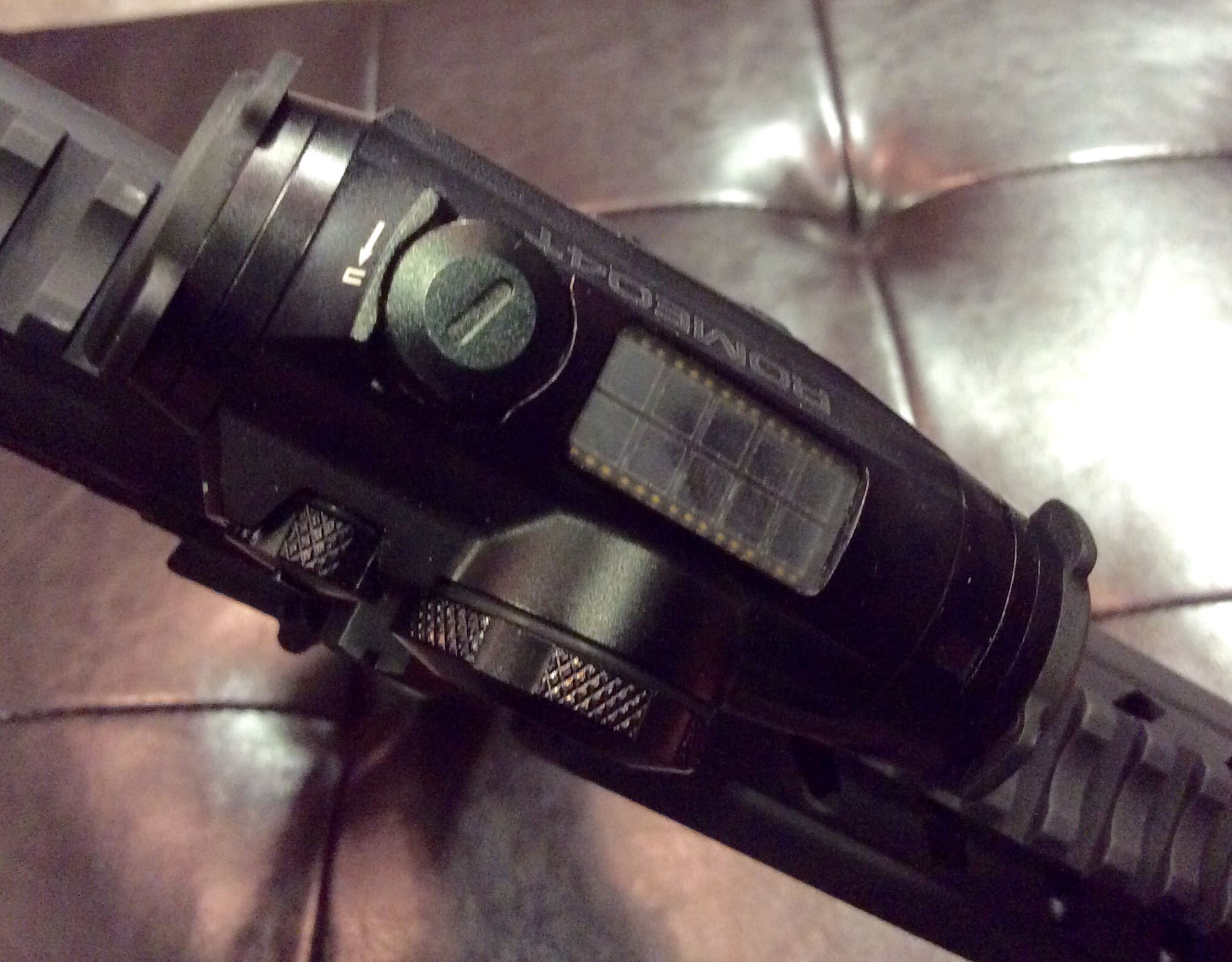 It is made from 7075 Aluminum and comes with a hexnut fastener on the 1/3 co-witness spacer.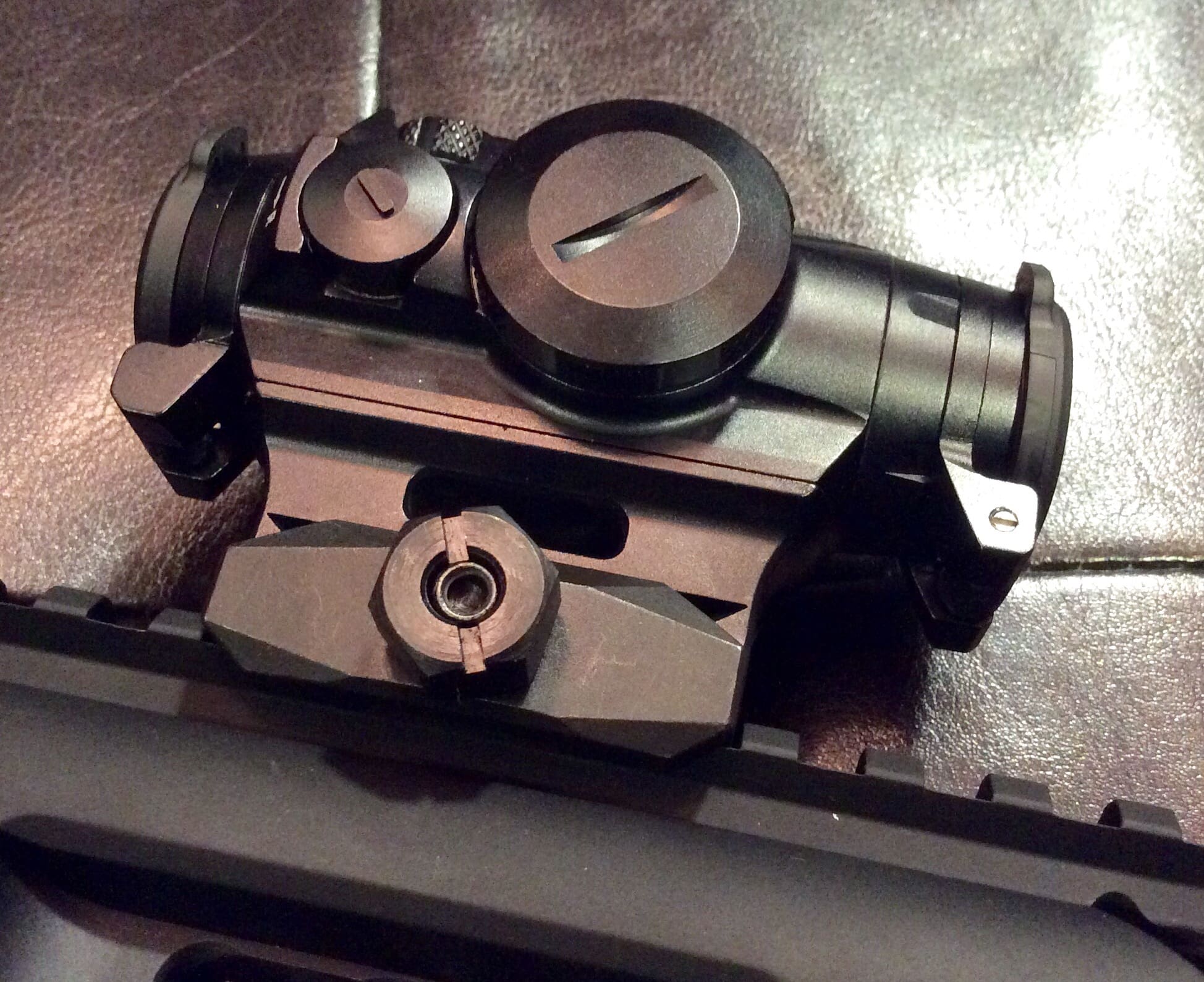 Additionally, it is available with one of two sets of four, user selectable reticles (Ballistic Circle-dot and CirclePlex). The sight also comes standard with solid and see through lens covers.
Tested to Mil-Spec 810G, submersible to 20 meters, the is also an "H" model which doesn't offer the solar power source.
Tags: SIG Optics