Making its debut at Warrior East is the Small Rolling Trunk from Kelty. It's about half the size of its big brother at ~5,000 cu in. Made from 1000D Cordura, it features haul handles and four external pockets.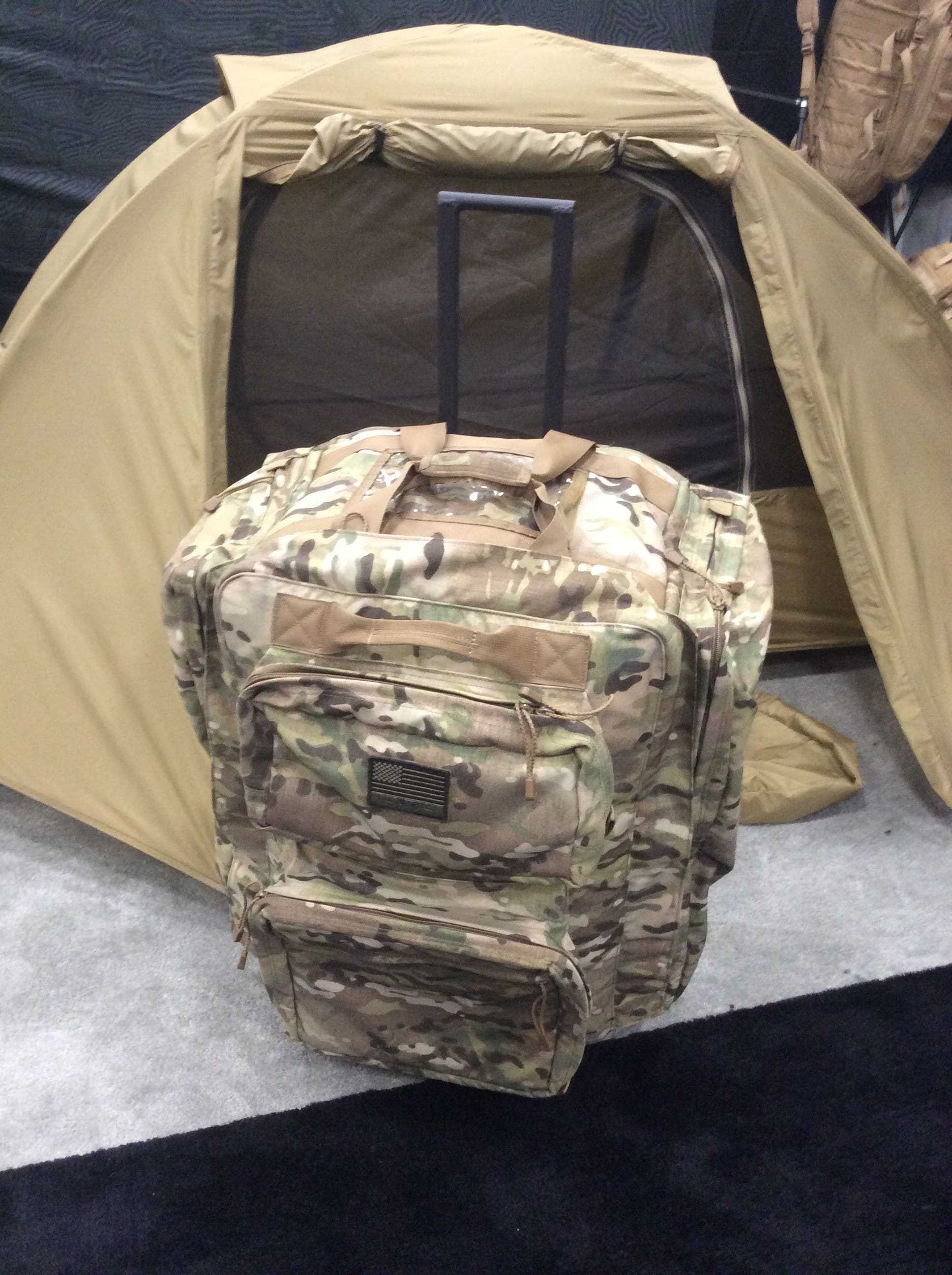 Additionally, it is Berry Compliant. But the big story here is the metal frame.
I'll categorize it as virtually indestructible. I say virtually because if you challenge Joe with a claim of indestructible, he'll do anything to prove it wrong, even to the point of wrecking his own equipment.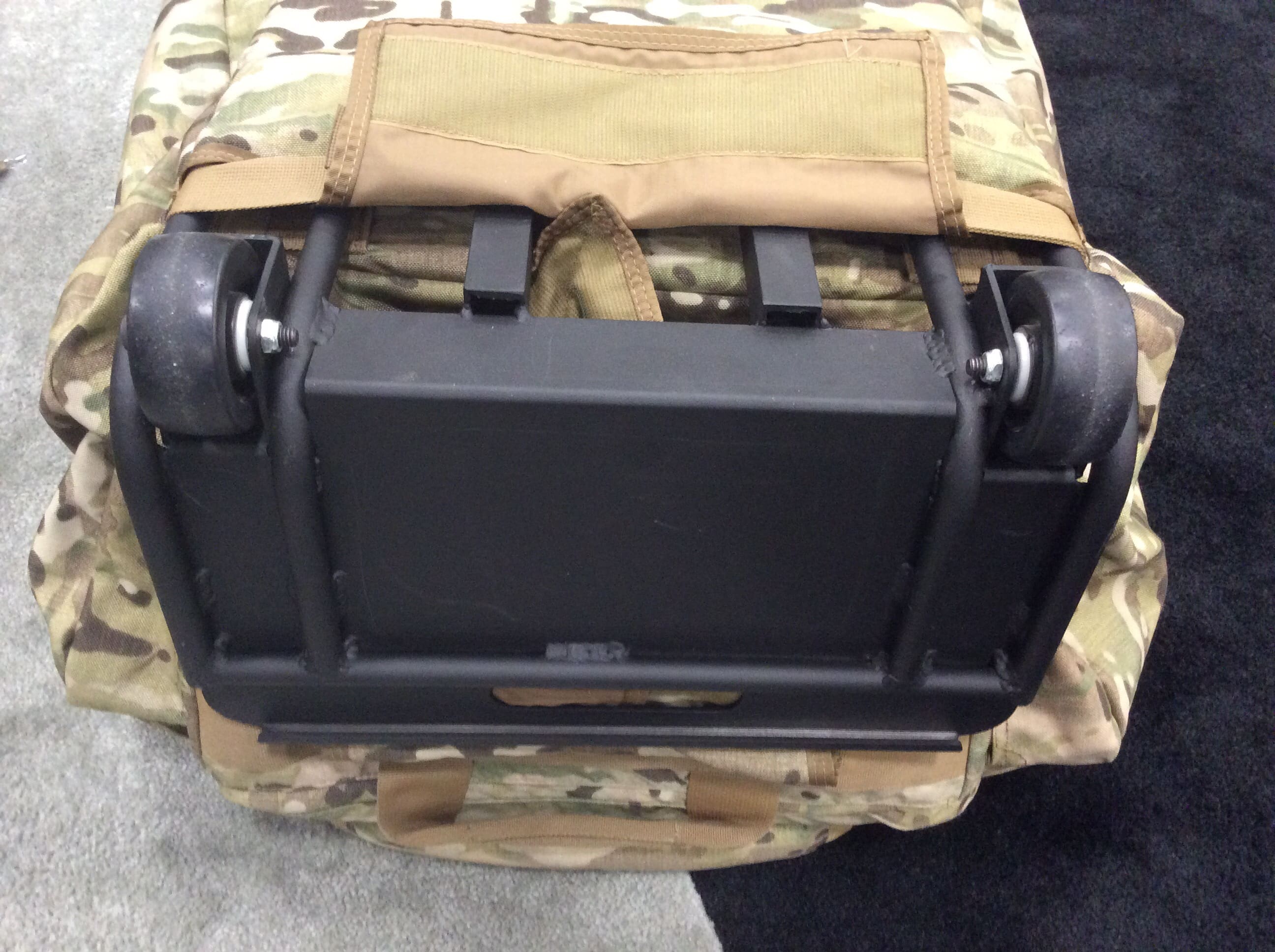 Unfortunately, that beefy frame is going to have some heft to it, but I don't have a weight for it yet. Coming very soon, from www.kelty.com/military.
Tags: Kelty