Over the years, the OPFOR (Opposing Forces), units which portray enemy forces, have worn a variety of uniforms. For example, there's this classic look from the 50s and 60s, when the OPFOR were referred to as Circle Trigon forces.

The modified helmet liners were available to units through their local Training Aids Support Center.
At other times, permanent units at the National Training Center and Joint Readiness Training Center have worn various solid color and camouflague pattern uniforms, based on the types of adversarries they've depicted at the time. Below you can see the JRTC uniform.

FORT POLK, LA — The colors of Easy Company are uncased at BRDM Field to activate a forward support company of the 1-509 Infantry. Lt. Col. Matthew Tackett and Command Sgt. Maj. Jason Young perform the solemn duties. Photo by Raymond Barnard, Operations Group, Joint Readiness Training Center. (Photo Credit: Raymond Barnard, Operations Group, Joint Readiness Training Center)
At NTC both Tan and 3-color Desert uniforms have been worn.

Although they wore Black BDUs for many years, currently, the OPFOR in Germany at the Joint Multinational Readiness Center are wearing All Terrain Tiger pattern from Tiger Stripe Products.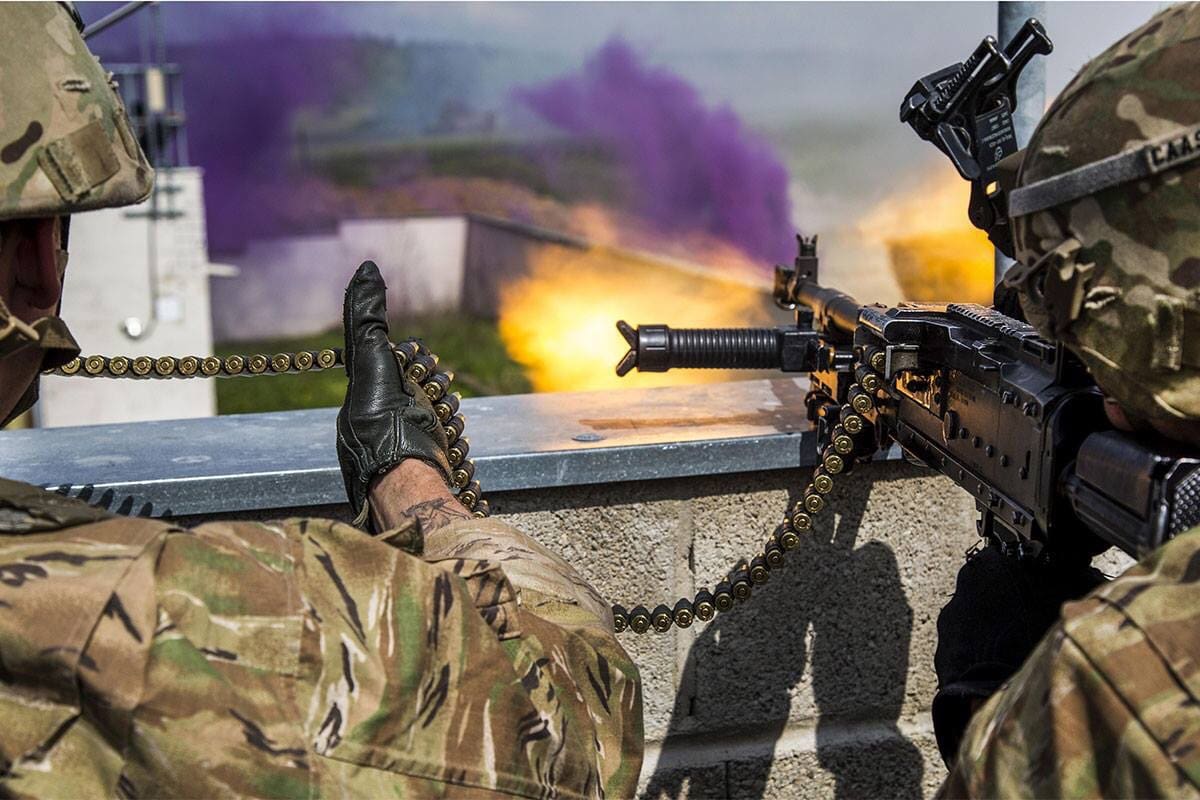 Soldiers return fire while conducting a town defense scenario during Saber Junction 17 at the Hohenfels Training Area, Germany, May 15, 2017. Saber Junction 17 is the U.S. Army Europe's 2nd Cavalry Regiment's combat training center certification exercise. It includes nearly 4,500 participants from 13 NATO and European partner nations. (US Army photo by SPC Gage Hull)
What uniforms do you remember, and what was your favorite?