We told you about the Supacat LRV 600 when it was launched at DSEI 15. When we went by to see it this year, it was fitted with a rocket dispenser mounted to the rear roll bar on a swing arm.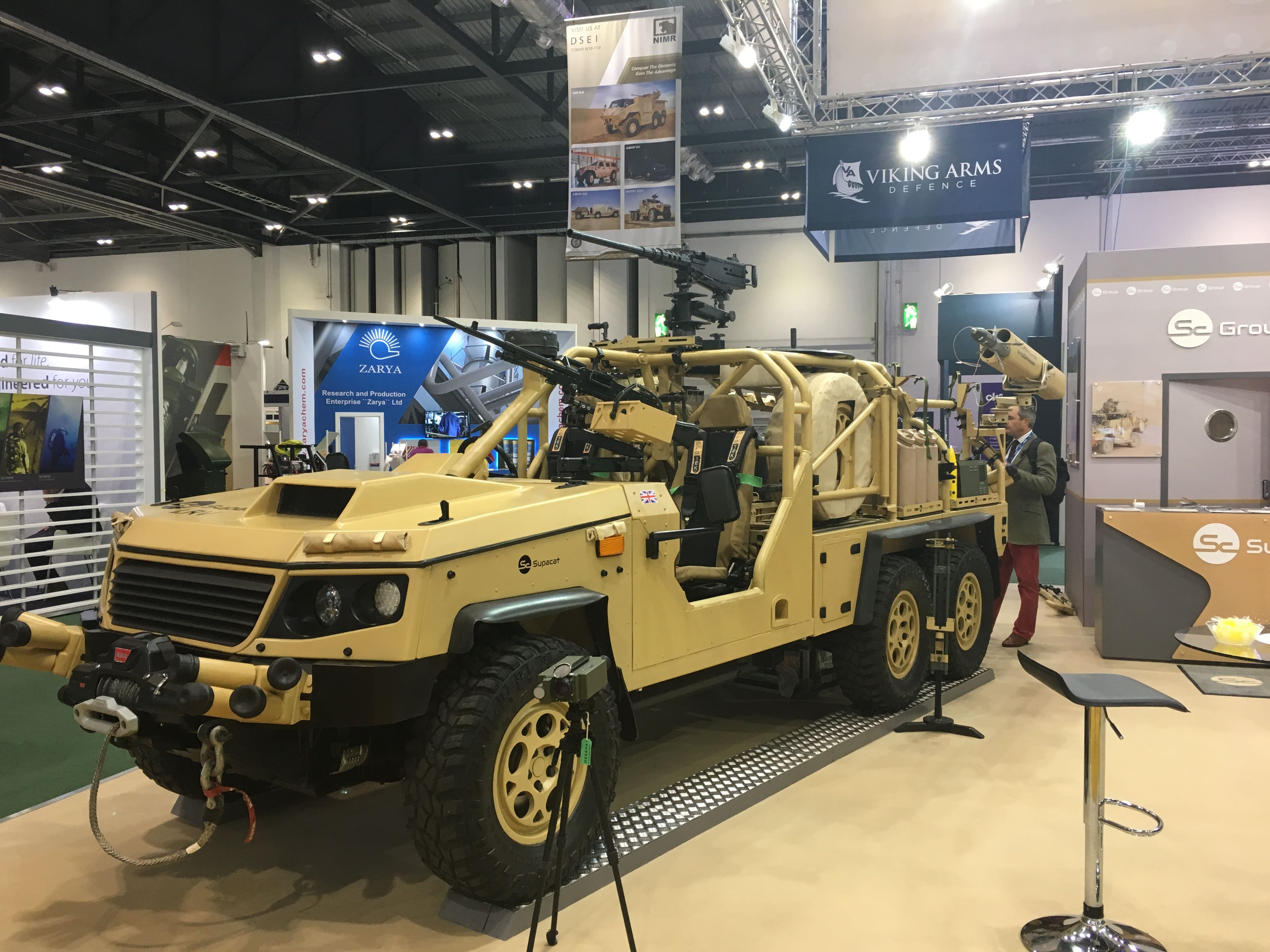 Turns out, this is a development of Arnold Defense, a St Louis-based international manufacturer and supplier of 2.75-inch rocket launchers. The "FLETCHER" is a guided 2.75-inch/70mm Weapon System can be mounted on land-based military vehicles as well as maritime craft.
The FLETCHER concept is supported by a team of global defense industry companies working together under Arnold's leadership to combine their complimentary expertise which includes Military Systems Group, Nammo and Supacat.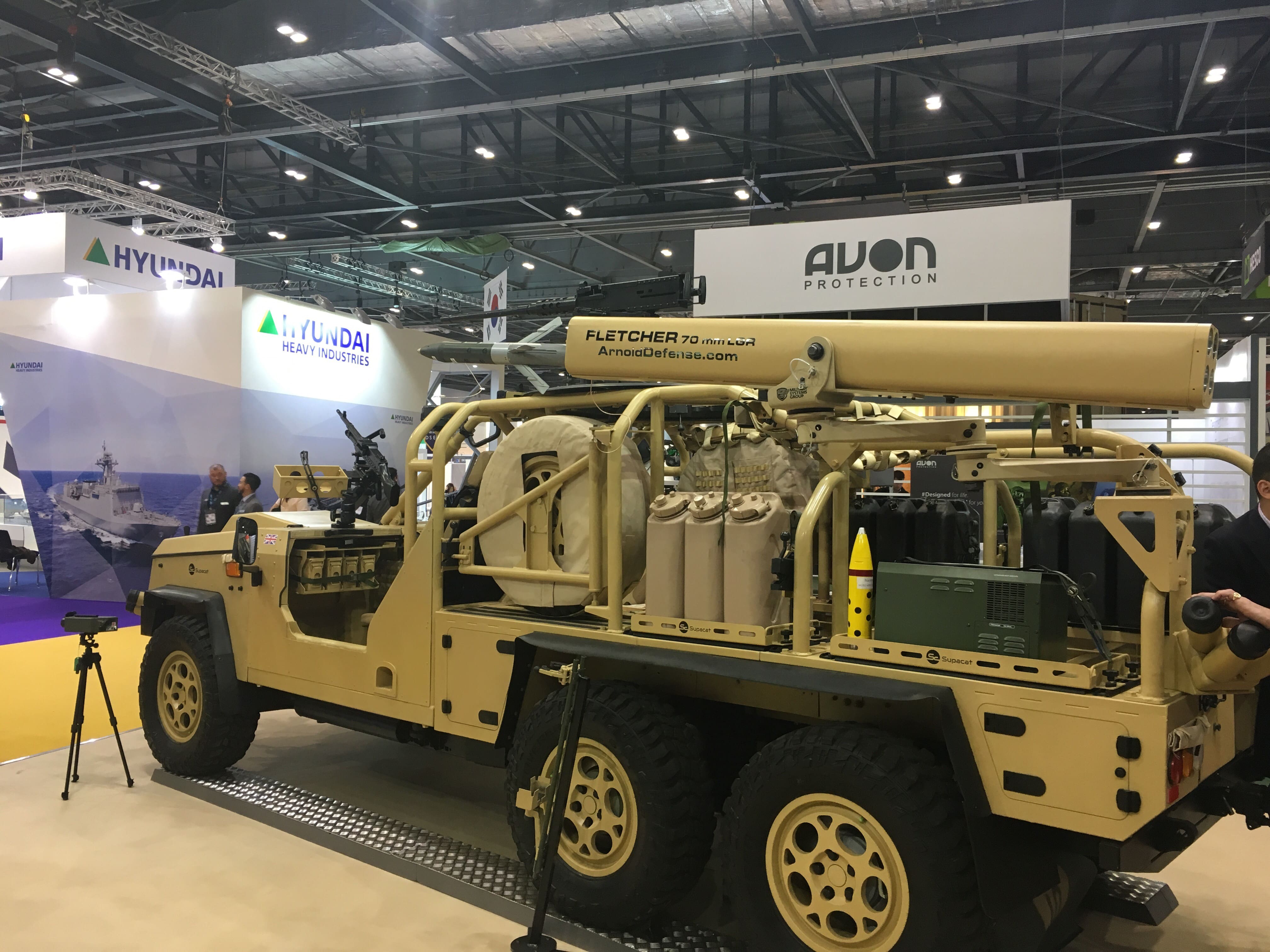 Traditionally, 2.75-inch rocket systems have been used as an area suppression weapon, ordinarily deployed by aviation assets. FLETCHER can engage targets at ranges up to 6.5km, but from the ground.
Currently in the concept phase of development, a demonstrator fit of FLETCHER is mounted to the Supacat LRV 600, a lightweight special forces platform.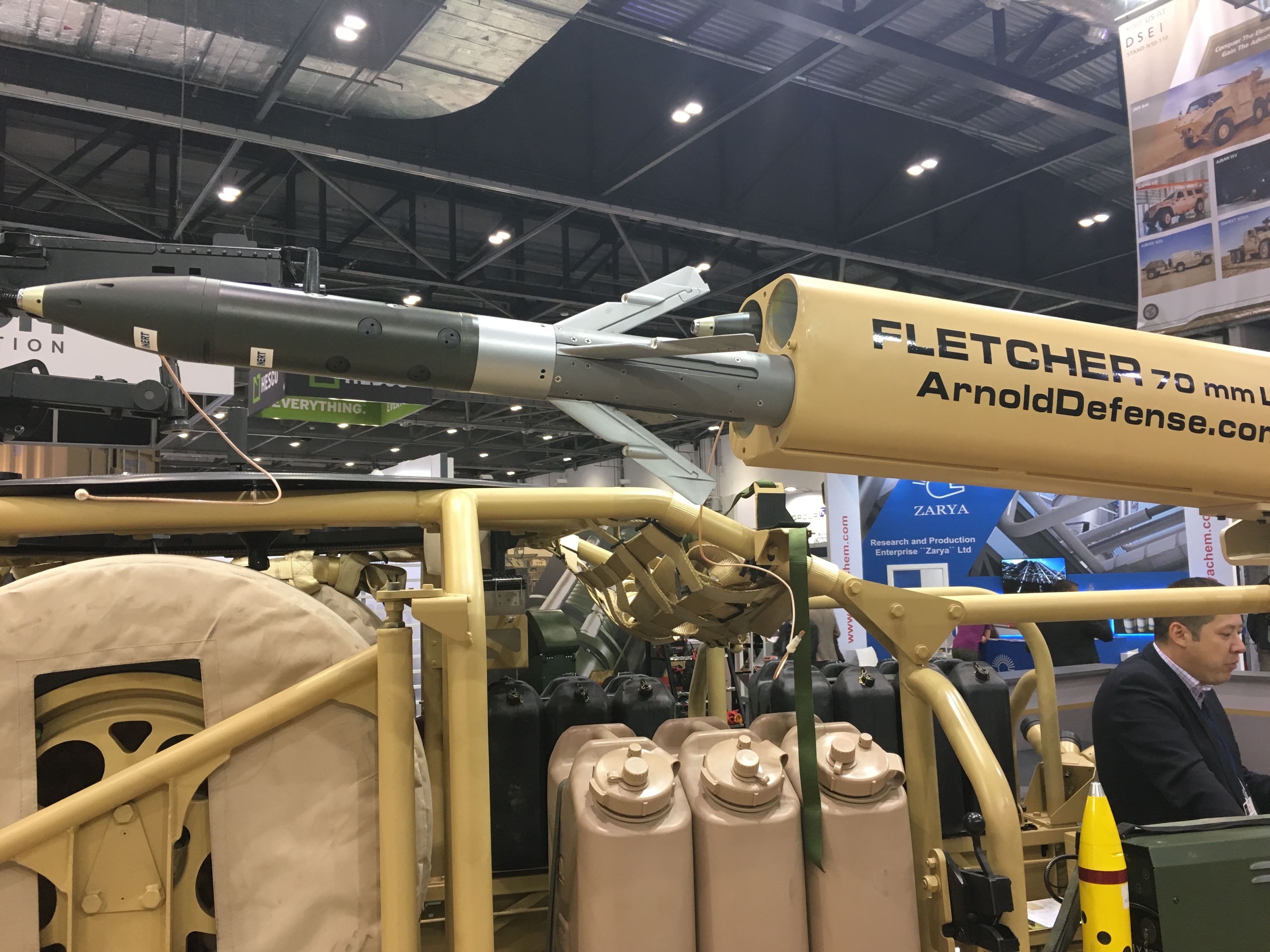 Jim Hager, President and CEO of Arnold Defense said "FLETCHER is an exciting new development for Arnold Defense and our team partners. We're already exceedingly well established in the air environment with our rocket systems being used on air platforms globally. Moving that success into the land environment with our 2.75-inch rocket systems fitted to wheeled and tracked vehicles, as well as in a dismounted role, will provide ground forces with an entirely new capability". He added: "there is further development work required but if all goes well, we're expecting to have the system ready for sale towards the end of 2018".
Tags: Arnold Defense, Supacat