During the grand opening of Haley Strategic Partners' new facility in Scottsdale, Arizona, I got a preview of a new handheld flashlight collaboration with SureFire.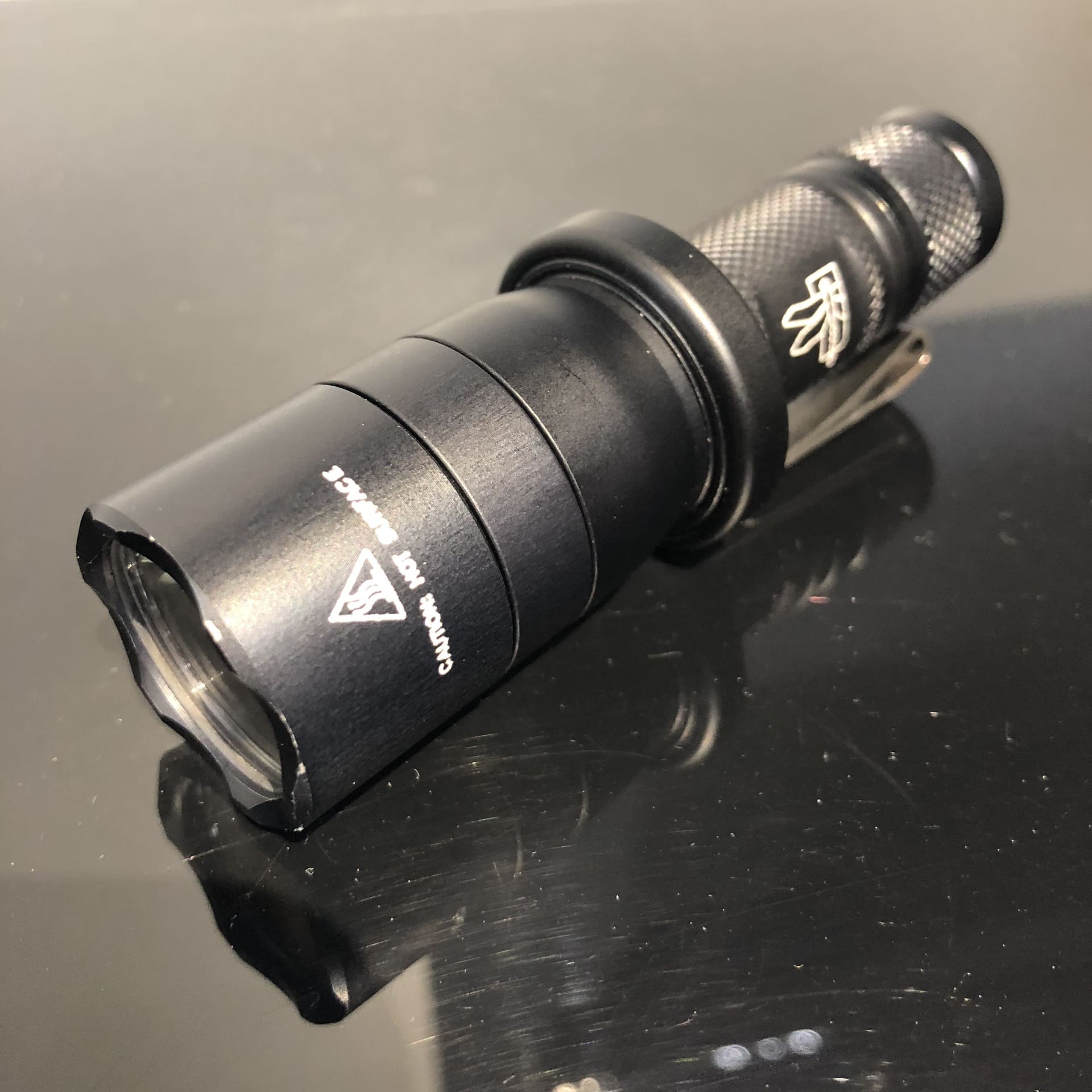 The Disruptive Environments Firefly Technique (D3FT) is a single cell, singie output (500 lumens), handheld light, which can be used as an expedient weapon light while using the SureFire grip.
It offers a tail cap switch. Additionally, the dual function pocket clip indexes on the body and is held down by the grip ring.
Available Jan 2018, exclusively through Haley Strategic Partners.
Tags: Haley Strategic Partners, Surefire